Top Architects & Interior designers in Delhi NCR
DesignWud is one of Top Architects & Interior designers in Delhi NCR. We provide End to end Architecture, Interior design, project management & Turnkey services in Delhi NCR & adjoining Metros. Our team of Architects & Interior designers strive hard to bring innovation to their work and gain utmost customer satisfaction. We do
Architecture design: We at Designwud- Architects in Delhi, Noida, Gurgaon, Ghaziabad & Faridabad do complete Architecture design & consultation for variety of projects like Residences, shopping malls, Office complexes, Hotels & Hospitals. Apart from Architectural design, we also do landscape design, Green building design & consultation. Our design Team is led by Architects having more than a decade experience on variety of projects from both public and private sectors.
Interior design:  Designwud-Top Interior designers in Delhi NCR, provide innovative and creative interior design solutions for Homes, offices, Restaurants, shops, retail outlets & showrooms. In addition to Interior design, we also provide for Interior Turnkey and project management services. We have association with suppliers, vendors, manufactures and contractors, which enable us to take projects at the most reasonable cost still maintaining quality standards. For us Interior design is not something just limited to visual aesthetics, material selections and color schemes. We believe in creating a harmonious indoor environment using proper space planning and the most efficient use of available resources. At DesignWud- Top Interior designers in Delhi, Noida, Gurgaon, Ghaziabad & Faridabad, we understand that beauty of design and interiors lies in its uniqueness, which come from sincere efforts and creativity. For any assignment regarding Interiors, whether it is Design, Execution or both, we assure you complete peace of mind with our services.
Architecture Design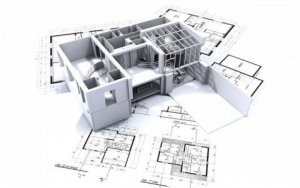 Interior Design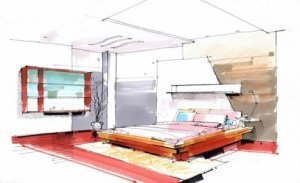 Home Decor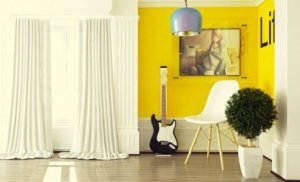 Project Management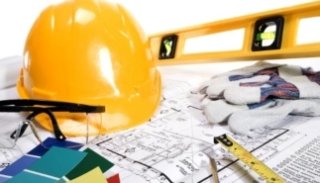 Contemporary in Style BedRoom 
Colorful Eclectic Teenager Room

Modern Living Room and Kitchen

Slate Grey, Natural White and Raw Wood
Kitchen interior with wooden cupboards


Heaven Blue- A Child's kingdom
DECOR & STYLE
This week's Expert advice
DesignWud
Most of us have been hit in the pocket by the ever-increasing electricity expenses, be it home or office. Though electricity cost is beyond our control, but we can reduce the amount of everyday [...]
DesignWud
Often, choosing for paint types and colours for interiors can be very time-consuming. Aside from the color, another thing that is difficult to decide on is the type of paint to use. Is gloss [...]
DesignWud
Looking to give a trendy makeover to your kitchen with a sleek, elegant sink and countertop? latest Kitchen Trend-One Piece Kitchen Countertop and Sink offer for modern contemporary look, integrated design and easy cleaning [...]
We chose DesignWud peoples for Interiors for our raw flat and they have done a good job within stipulated time and budget. We will certainly recommend them to our folks.
For complete renovation of our home which required a lot of petty small civil work here and there, in addition to modular kitchen and furniture, we decided to engage DesignWud team. With their excellent support, we got what assistance we required to get things done beautifully.