Restaurant, Bar & Cafeteria Interiors
This is open secret that Interior design plays a dominant role in commercial profitability of any Restaurant or Food joint. A good Interior design revolve around an efficient space layout planning, service coordination, better visibility and aesthetics. Hence a good design enhances customers experience and invite them to come over again and again. Food quality however good it is, can't solely determine the Success of any Food venture. An excellent customer experience need more than a tasty food and here an overall ambience of indoor environment which matter. So how to make it possible?  How a Good Interior designer can help you to create an awesome Restaurant, Bar, Pub & Cafeteria Interiors? DesignWud is one of the Top Restaurant Interior Designer in Delhi, Noida, Gurgaon & Ghaziabad.
Interior Designer for Restaurant, Bar, Pub & Cafeteria Interiors in Delhi NCR
Why you should hire a Restaurant Interior Designer? Whether it is a Fine Dining Restaurant, Fast Food joint, Pub, Bar, Cafe, take away or a Food court.  There is always scope of doing things more creatively and efficiently in terms of Design. To make overall ambience more appealing and pleasant, a theme based Interior design is a current trend. Where whole Indoor environment revolve around a theme and give an exclusive identity to particular establishment. It also help to spread a brand image of whole setup.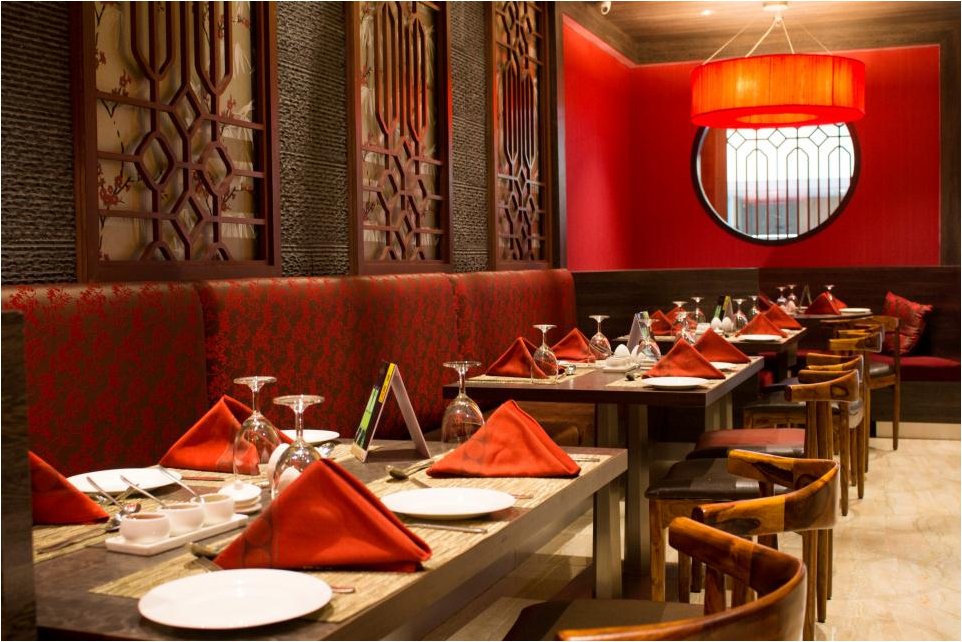 DesignWud – Top Restaurant Interior Designer in Delhi, Noida, Gurgaon & Ghaziabad
To get the most creative and workable Interior design solution for Restaurant, Cafeterias and Food joints, take the professional assistance from the designers who has extensive relevant experience. Interior Designers at DesignWud have a proven track record of designing and executing similar projects. If you are looking for Top Interior designing and execution services for Restaurant, Cafeterias or any other kind of Food joint, discuss your project with us today and let the Top Restaurant interior designer in Delhi NCR, design it for you.