KinderGarten, Playschool Interiors
While designing a play school or preschool interiors, emphasis is always upon visual education. The medium which enable kids to learn by self-analysis and observations. Objective is creating an environment where learning is fun. Kids play schools or preschools are the very first step on ladder where child start learning about outside environment through informal learning. A play school interior designer has a crucial role to create a world of learning with brightly, touchy, soft and cute indoor and outdoor environment. Play school design is creative as well as challenging task, that's why its highly advisable to trust the most competent one. DesignWud is leading Play school Interior Designer in Delhi NCR Noida Gurgaon Ghaziabad.
A Good play school aims to bring an awareness about colour, forms, shapes and numbers by depiction of theses through various physical and visual medium. So, its obvious that Architecture and Interiors of playschools tend to revolve around various forms and colours. Apart from visual aesthetics, there are few other important factors which determine a good design is safety, hygiene, lighting and ventilation inside play school.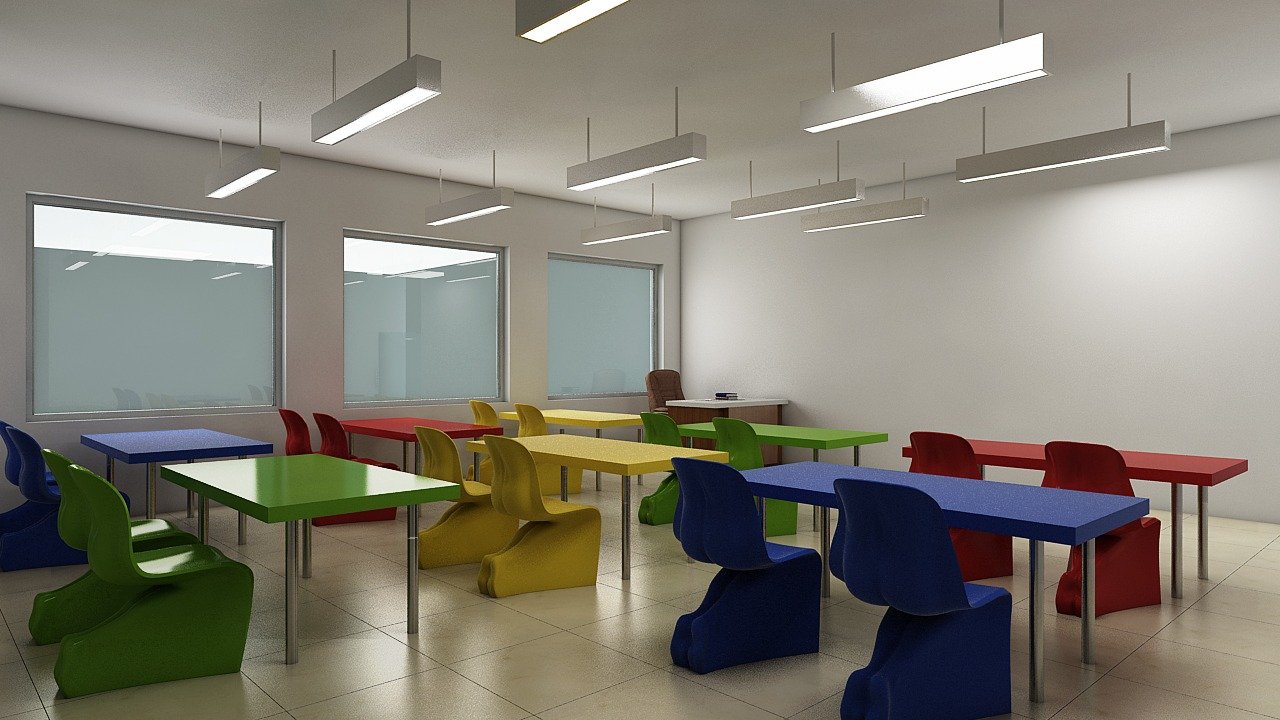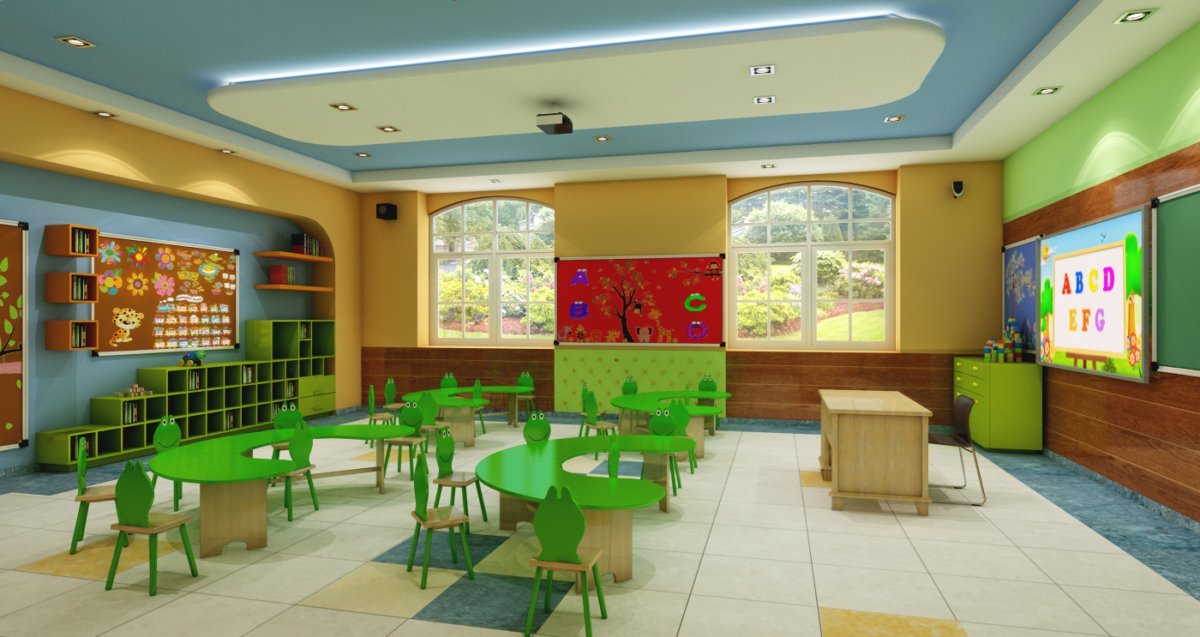 Kindergarten & Play School Interior Design
Architecture and interior design for play schools, Pre schools and kindergartens rely heavily upon visual designs, safety protocols as its function involves kids. Creating an environment which let children feels away from home and learning through stories, activities and arts require a sincere effort from designers. From Choosing soft Pestal colours on walls, furniture with round edges, cubbies to keep children belongings, an interior designers' task is to put attentions in all small details and bring innovations to create an overall ambience.
This is commonly seen that in their enthusiasm to achieve uniqueness, most of interior designers overdo things in the name of creativity. Overuse of pop up colours, numerous graphics on walls and random piece of objects momentarily attracts but creates distractions. Use of materials which don't emits harmful toxins, resistant to dust and fungal spread, maintenance free life and free of hazards is one of few things to consider while designing a Paly school Interior.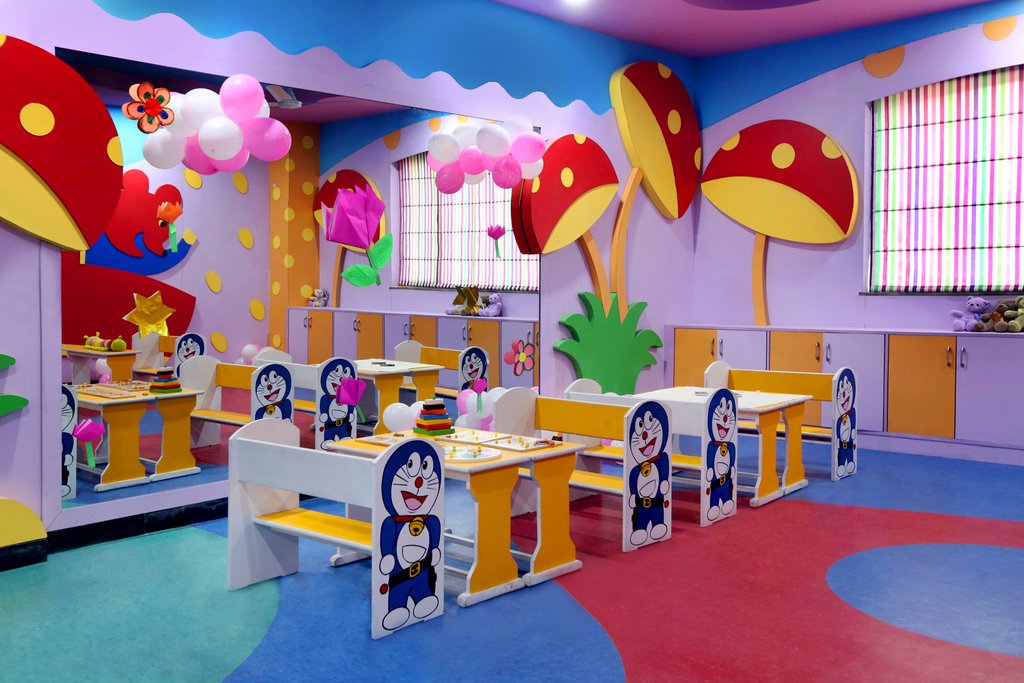 DesignWud: Play school Interior Designer in Delhi NCR Noida Gurgaon Ghaziabad
If you are planning to open a Play school or Preschool, then Play school interior designers at DesignWud can provide for the most optimum Interior design solution for the same. We have done Play school interiors for Prestigious chains likes of Mother's Pride, KidZee, Kangaroo Kids, Maple bear and many more. .