Corporate Office Interior Design
Why office design is so much of importance now a days? Great office working environments are key to retain employees and maximize their productivity.  An Office now a days is a home away from home, where peoples spend their most productive hours. By means of its creative designs, An office Interior Designer lends its professional experience to make your workplace a home like place. A Good working environment is vital to keep the moral of employees high. As the company which take care of its employees by investing in right working environment for them also send a nonverbal message to its customers about its commitment towards customer service. A Built environment has a large influence in shaping a good working environment. An office interior designer is an instrument which translate a firm's ethics through well designed built physical environment. So It is prudent to hire a good office Interior Designer.  DesignWud is Top Office Interior designer in Delhi,Noida, Gurgaon & Ghaziabad
Office Interior designer in Delhi NCR
Every office has its specific requirements therefor needs a specific design approach. We at DesignWud understand the principals of Office design and how to implement them effectively?  Our Office design maximizes area utilization by using innovative flexible global standard office solutions. We strive hard to achieve an office design. Office Design which convey the brand image as well as a tool to enhance it. Architects and Office Interior designers at DesignWud-Top Office Interior designer in Delhi Ncr, strive hard to bring innovation in Office interiors by using creative layout planning, material selection, lighting design and visual aesthetics. We provide for the best interior design & turn key services for office interior projects.
Though maximize the area utilization is of utmost priority, still our focus always remains on comfort and safety of peoples inside office. Whatever the demand of client, a contemporary open office or traditional hierarchy based closed office design?  We use a mix of both design approaches to achieve a balanced design. Our office Interiors offer customized solutions to our clients that fits well in their requirement and budget.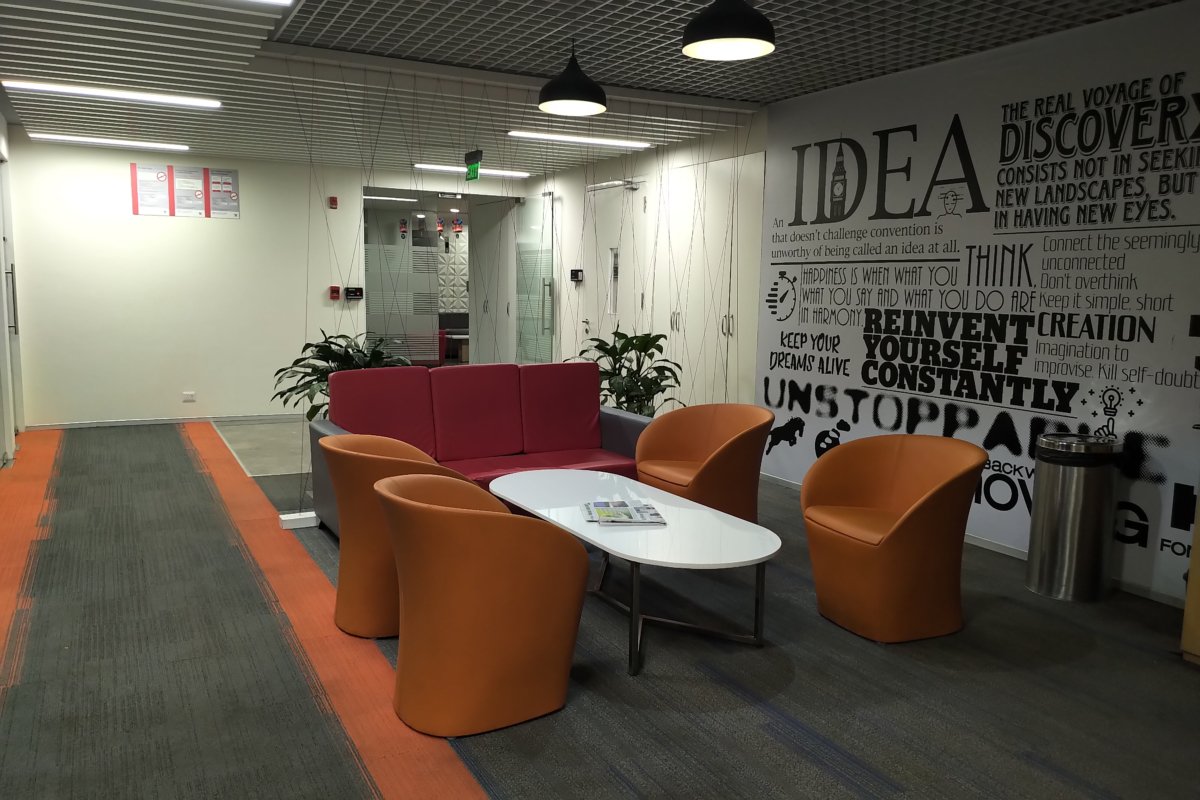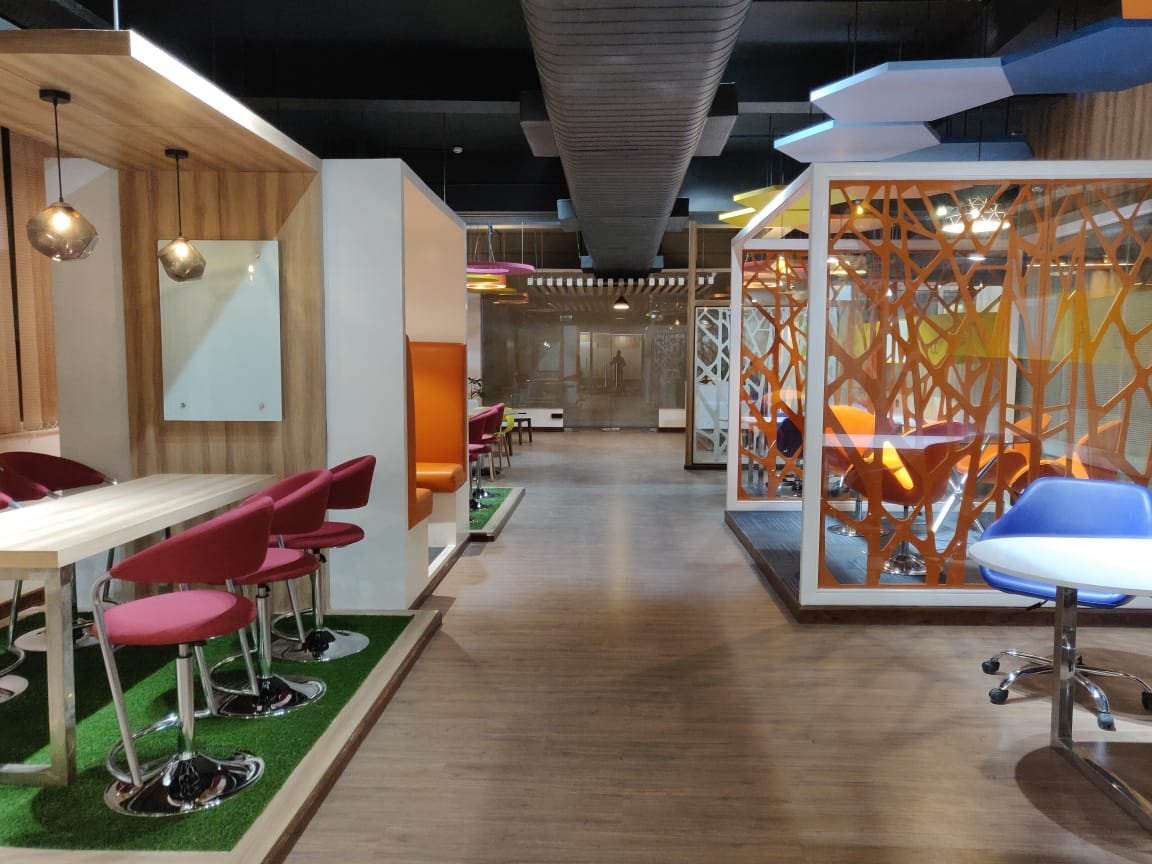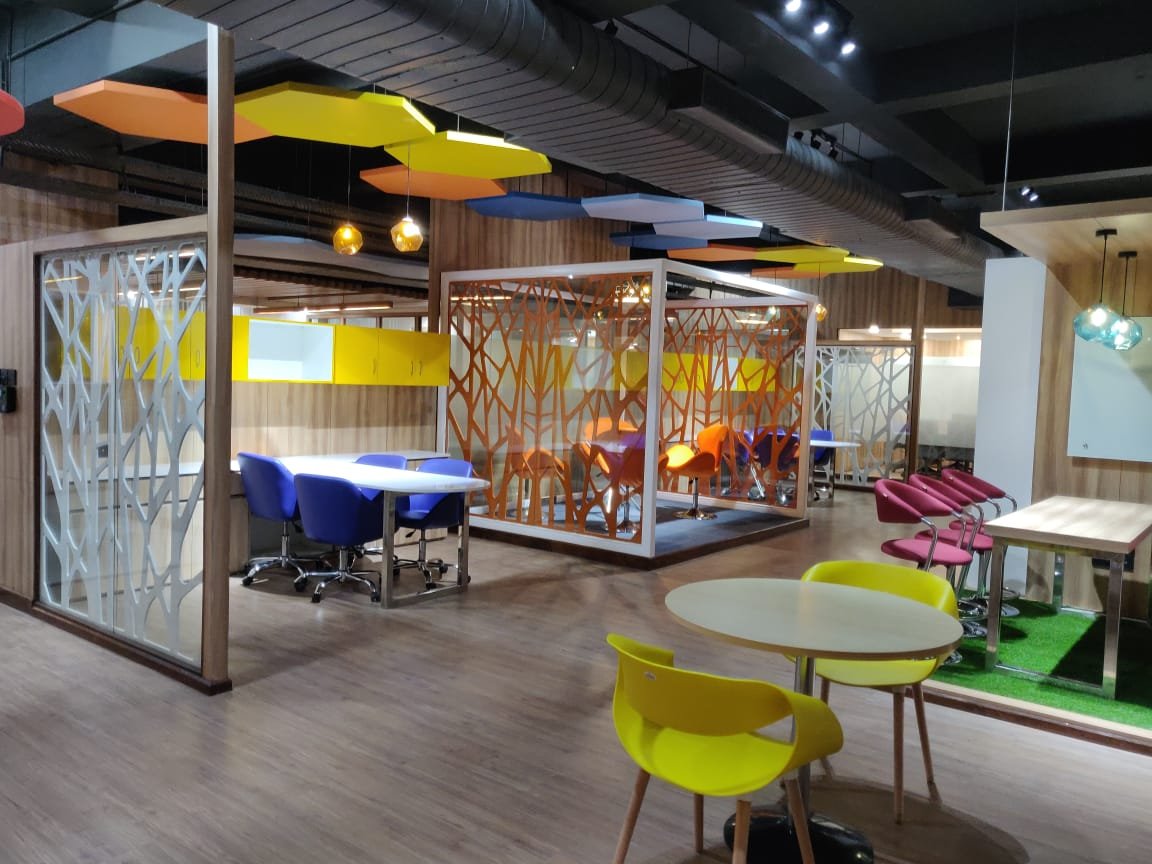 We Assess How You Work
The first step to get a fair understanding of your business before we start work on your office build project. Like a start-up or IT office setup prefer open flexible office setup while traditional hierarchy-based office prefer a mix of open and semi open arrangement. Corporate offices of a business group where there are various teams working independently or there is minimal need of mutual interactions. Here cluster wise arrangement is more preferred. So, there can't be same yardstick be applied to all projects. hence, we take the time to learn about the functional and business side your organisation. This help us to create a blueprint for office interior design and scheme.
DesignWud: Top Office Interior designer in Delhi,Noida, Gurgaon & Ghaziabad
When you choose designwud to design, create and build your custom office interior we follow our proven five-step process. This helps us to understand how your employees supposed to use office space and the needs of your business. It allows us to create the perfect office space for you that will motivate your staff, boost their productivity and improve workplace communication. If you are looking for a interior professional to create a world class office environment for your company? DesignWud is one stop destination for all your design and execution needs. Talk to us today to discuss with your project with us.