When it comes to Interiors for Home, Mirrors holds special place in Home Décor. A well placed mirror with creative designs can maximize Room's style. Mirrors bring light as well as depth into a room. They are in fact more like decorative windows or piece of art which you can move around as per your choice. Mirrors have a number of benefits associated with them. If located, properly though out they can reflect and emphasize views and colors from nearby piece of arts or walls with special effects.Here are few suggestions for innovative Living Room Metal Wall Mirrors ideas.
Use of mirrors become more advisable in case of small areas as they give visual impression of bigger area in comparison to actual. There are lots of options available now a days for creative mirrors. We have selected few interesting Mirror designs in Metals, Have a look.
Beautiful Modern Designed Sunflower Iron Decorative Wall Mirror for Living Room
Price: 4999 approx.
You can Buy it Here – Sunflower shaped Iron Wall decorative Mirrors
Oberon Wall Mirror – Gold Colour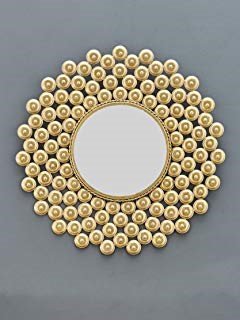 This beautiful crafted Mirror Is Constructed Of Metal With A Strong Mdf Backing For Support and available in 32 inches diameter.
Price: INR 4775 approx.
Buy it Here: Oberon wall mirror
Globus Wall Mirror
This royal looking mirror is a choice, where interior demands luxury in abundance.
Price: INR 12050 approx.
Buy it Here: venetian design globus wall mirror
Inde Gallery Modern Decorative Mirror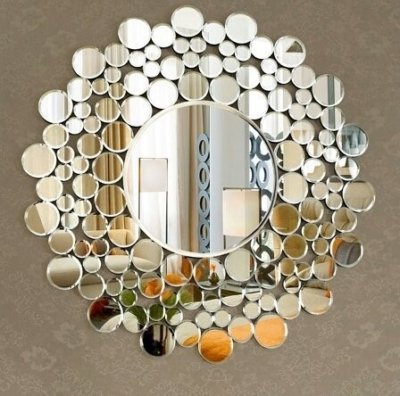 This Modern Decorative Mirror frame is handmade and features unmatched artistry, heavy construction & included recessed keyhole slot for mounting / hanging with your choice of hardware Intricate. Glass round mirror pieces reflect light as you walk past Each Piece is handmade, unique and contains slight differences.
Price: INR 12500 approx.
Buy it Here: Inde Gallery modern Decorative Mirror
Curly Round Shaped Golden Framed Wall Mirrors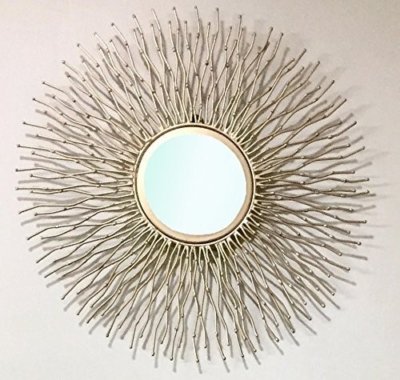 This mirror is more a piece of Art rather than mirror itself. They are relatively smaller in size and to taken as a set of three rather than single piece.
Price: INR 3050 approx.
Buy it Here: Furnish craft curly round shaped golden framed wall mirror
Glass Silver Round decorative wall mirror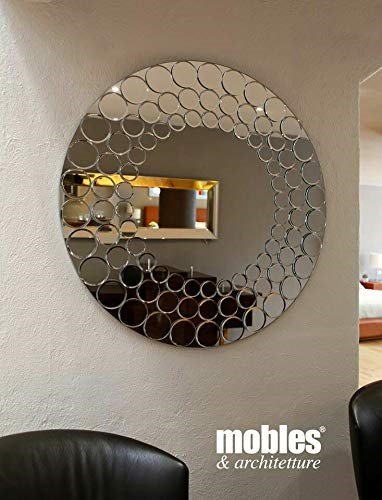 Price: INR 12700 approx.
Buy it Here: Quality Glass Silver Round decorative wall mirror