When it come to selecting elements to increase aesthetics of our Homes, there are no dearth of ideas. Every passing day, innovations coming to Building segments with introduction of new materials and technologies. Though the choices are abundant, it also makes selection of right element even more tedious job. Every new idea come with its own constraints, pros and cons. Here we introduce one such innovation, which is being widely adopted now in building industry, Laser cut panels. Laser cut panels are either of Metal sheet or of composite wood material like MDF or FRP. It is being widely used in Exteriors as well as Interiors. Let us see how we can use this application in various scenarios with Few ideas on how we can Use Lase cut Panels in our Homes
Building Facade
Laser cut Panels are being extensively used in Building Elevations. This is almost ready to go option for covering shafts or vertical ducts. Designers also use it to provide for partially concealed wide balconies and provide shades. The biggest advantage of these panels that they are complete customized solutions and ready to install without much labour involved.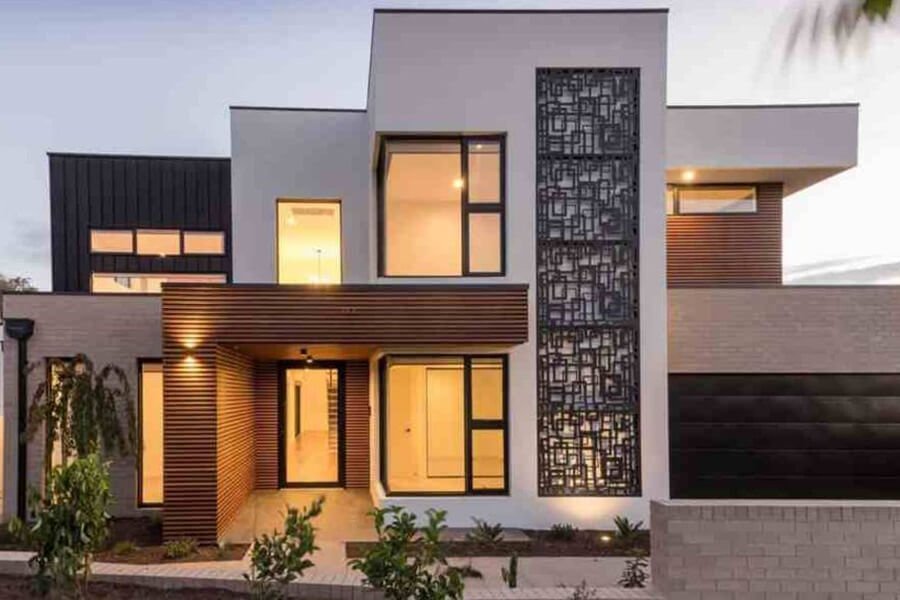 Pergolas
Though not much explored till date and some vulnerability to highly exposure to rain, Laser cut panels still a good option to be used in Pergolas. It provides a sense of enclosure and provide shade in summer days by partially blocking direct sun rays. This is cost efficient option available to improve aesthetic of outdoor spaces either in Backyard spaces, Lawns or terrace gardens.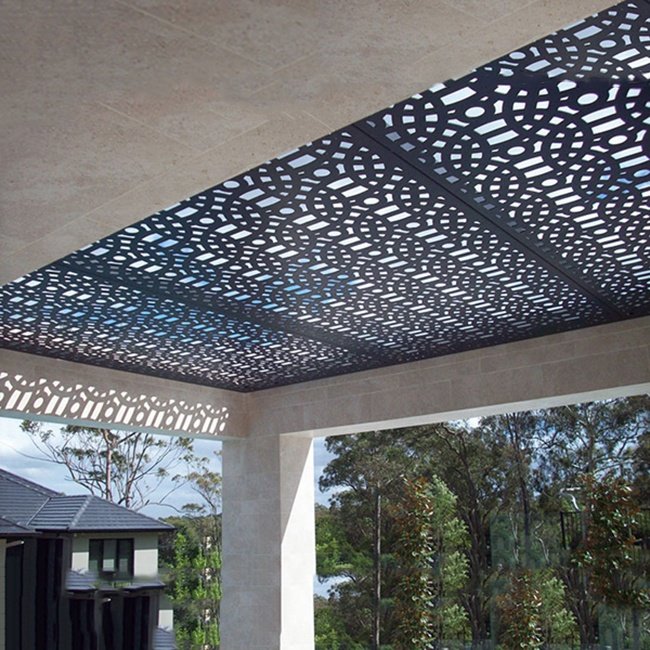 Wall Art
With the help of Laser cut Technology, almost any art in the play of cutting shape in to sheet can be created. Due to this flexibility, Laser cut panels become almost a must adopted feature in large areas where we want to some casual piece of art on wall without actually making a dent in our budget. Most recommended spaces are feature walls in Hotel Lobbies, reception area, or outdoor sitting spaces in restaurants etc.
Wall or Ceiling Panels
Another good use of Laser cut panels are on ceiling and walls with play of Lighting behind it. In areas like Foyer or passage at entrance where width is not much and we can provide support at intervals, this element can give ceiling an instant exposure.
Screens
Another widely being use of Laser cut panels in interiors are as a screen. Now a days in modern Apartment type flats, there are open kitchens, combined Drawing and Dining areas, with which a large number of peoples are not comfortable esp. in Indian subcontinents. So, to provide some kind of visual blocking without creating any hard partition or brick and mortar wall, this is an excellent option. Though there is little catch here, if you don't prefer to live in mostly air-conditioned indoor environment with all windows shut, there is a chance of dust accumulating in hollow surface. So, you may have to be little prepared to spend few more minutes to regularly dusting these panels.
Boundary wall Entrance Gates
Bored of those typical designs of Metal gates, which you see outside of every House. Time to now try something new. Get your favourite geometry or shape laser cut in Metal sheet and fix it to Metal frame. This is not only comparatively good looking and light weight but also sturdier.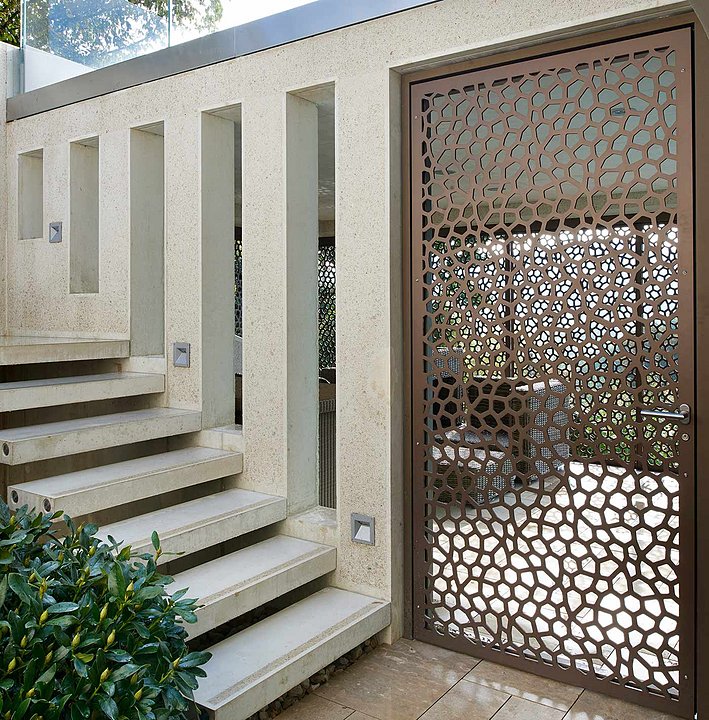 We hope that now you may have enough idea about these panels so choose in what way you want to use this element either in exterior or interiors and add a little pinch of creativity to your habitat. There are lots of other ideas you can explore for redefining Interiors, you can explore below links.