Wooden flooring has been an all-time favorite. It might be classical or contemporary home, wooden flooring is there for all. The elegant and stylish wooden flooring gives a royal touch to the house interiors. There are a lot of ways to retain the stylish wooden flooring like polishing the wooden flooring or cleaning it at proper intervals. So let us show you few shades of wooden flooring patterns, you can choose as per your choice.
Shades of Wood:
Patterns in wood are available in wide variety as we have dark and light shades of wooden flooring for lovely interiors. Take note of present tone or theme of the house and use the flooring colors accordingly.
Fusion of patterns:
Mixing of the light and dark shade unfinished wooden flooring planks makes the interior a perfect free spirited or fashion chick look. You can opt for mixed flooring ideas like free patterns or fusion blocks of light and dark shades of wood. This imparts a liberated appearance to the house interiors therefore making it a perfect match for all the furniture or wall paints. It further adds a country style look to the house and you can enjoy the perfect look for your apartment.
Time to look Elegant:
There is always a way to trick your interiors into looking something so classy and royal which actually shades away the real price you have paid for it. A great interior deception will surely makes a great impact of turning your simple house extreme extravagant. Simply add polished wooden flooring to the house with beautiful French windows now paint the walls white to further make it sophisticated and exclusive.
Perfect Combination:
The proper ratio of the dark shades alternatively helps to design a symmetrical pattern in the flooring. You can club such flooring pattern ideas with the wooden wallpapers in the room. Separating the dining and kitchen rooms with different flooring patterns of wood is a great idea. Simply play with the symmetrical patterns in a combination of light and dark shades and define the spaces of the house. Use them to mark the dining and hall room etc.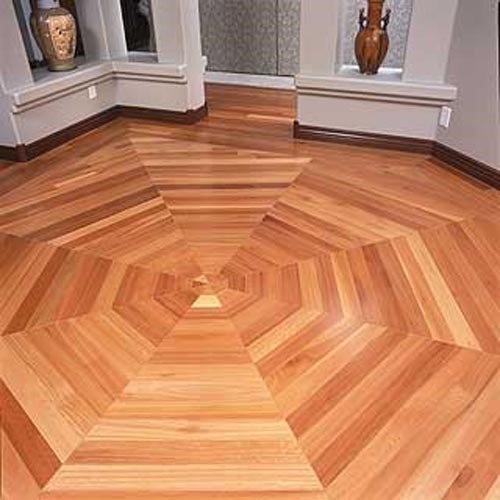 A Light is what you need for sure:
Adding luminescence to your room where the wooden flooring is added need to have proper lightning so that you experience the richness of great flooring ideas. The light shines back and the floor glows in perfect response when the wooden flooring is polished and smooth.  This adds a total charm to the house interiors and play along in giving the hall or living room a great appearance.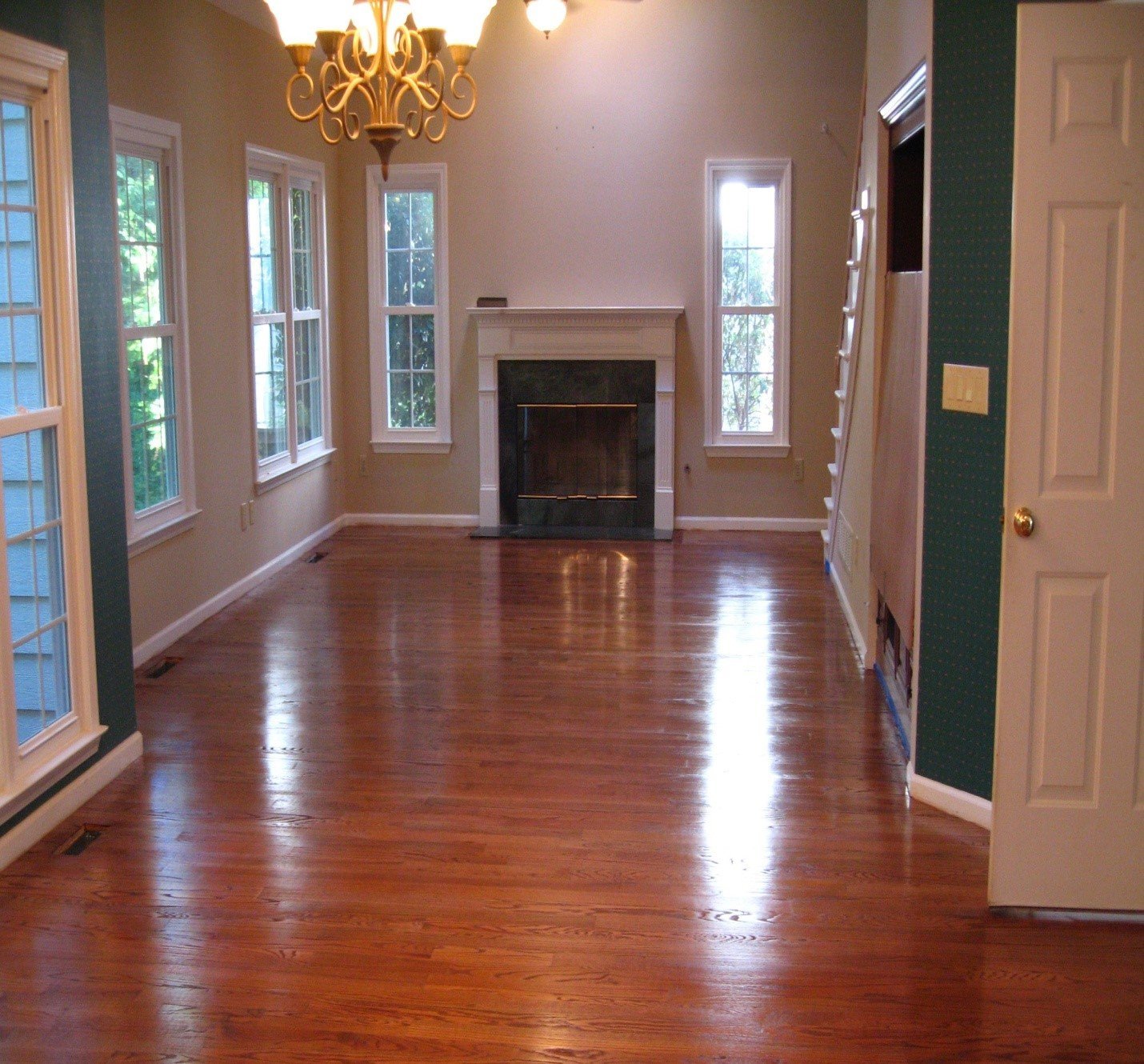 A wise Advice:
Avoid adding the wooden flooring in the basement or bathrooms as wood has a great probability to absorb moisture. They are not much preferred in basements as they tend to swell up and the whole idea of smooth flooring is spoiled and you end up losing your basement flooring investment.
Get the more ideas on flooring fantabulous-flooring , Want to create some crazy floors, you can find something interesting here alluring-floors-create-vigorous-scenes