How to select furniture for small living room? Living room is the place where we spend most of our time. It is also the place that your guests see the most too. Setting up a small room could be a little tricky. However, here are some tips on Small Living Room Furniture Ideas to make it look more appealing.
How to select furniture for small living room?
Wallpaper and mirror can work wonders:
Small living room could look pretty crammed and crowded. But wallpaper and mirror can add the depth and make it look bigger. Placing the mirror on the wall across the window will reflect the outdoors and create the illusion of larger space in the room. Few excellent Ideas on Wallpaper are here Wallpaper ideas and selection & creative-ways-of-using-wallpapers-in-your-home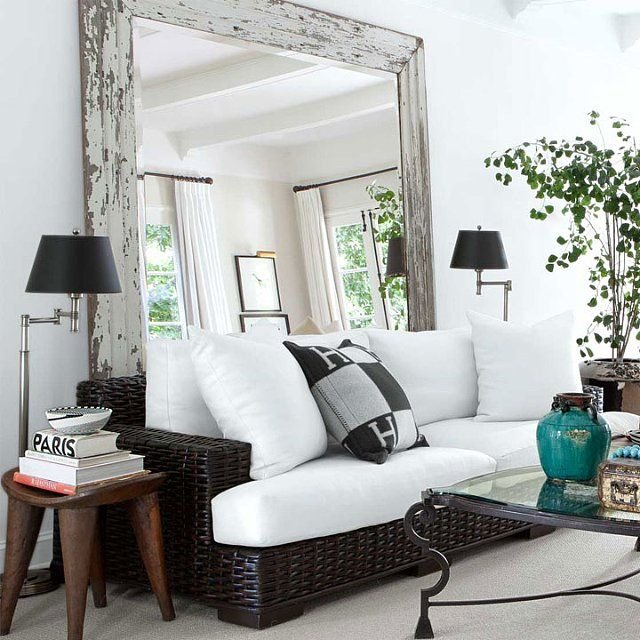 Pick small furniture:
If your living room is small, it would not be a good idea to pick the giant sized sofas and huge chairs. Remember that living room is not just about big furniture items. Buy the items that can fit well in your living room.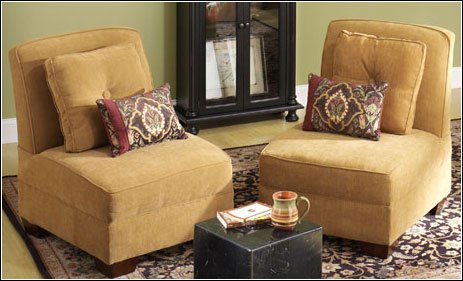 Furniture with storage:
Small space could get pretty cluttered. In order to avoid that, it would be a wonderful idea to buy the furniture items that have built-in storage. For instance, if you are buying the side table, pick the one that has multiple drawers.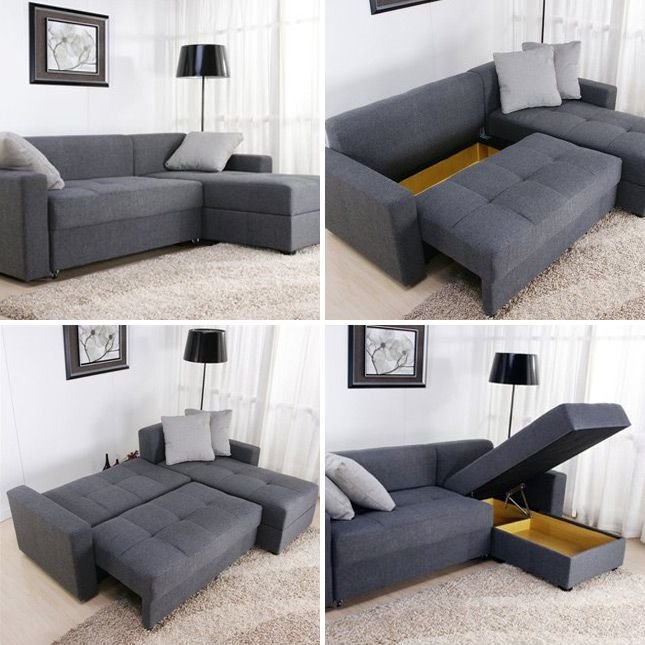 Fill the corners:
small living rooms have small corners. Using the largest furniture in the room to fill the corners will leave more space for other items. In this way, the room will appear bigger and will also be able to accommodate more furniture. It will also make sure that the room doesn't look overstuffed.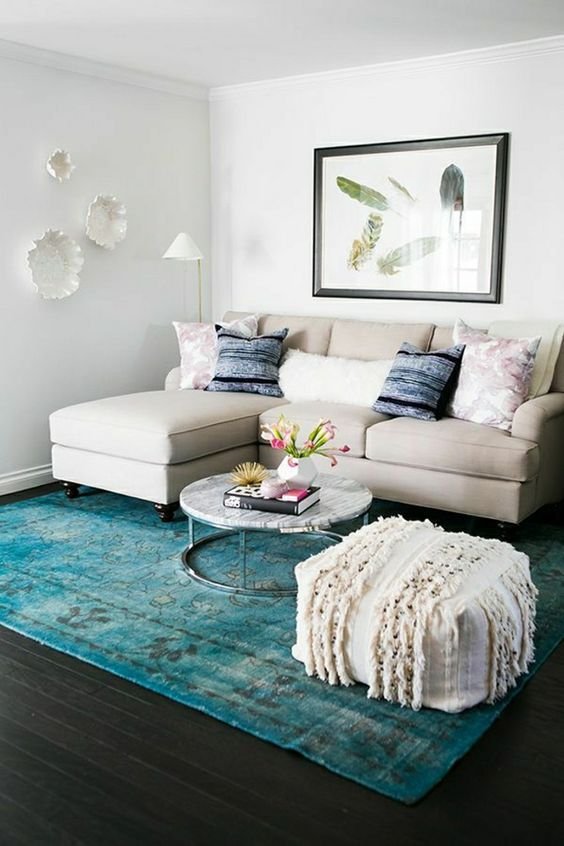 Single sofa:
You don't really need to buy a 3-piece sofa set for your small living room. It ends up consuming too much space. Instead, a single piece, 3-seater sofa is perfect for such areas. Also, do not buy a big sofa. Instead, a slim one would be better.
Backless sofa:
The back of the sofa does consume space; especially it is angling away from the base. By using the backless sofa you can save some space. You can place the cushions by the wall for back support. You can also place the backless sofa in the middle of the room.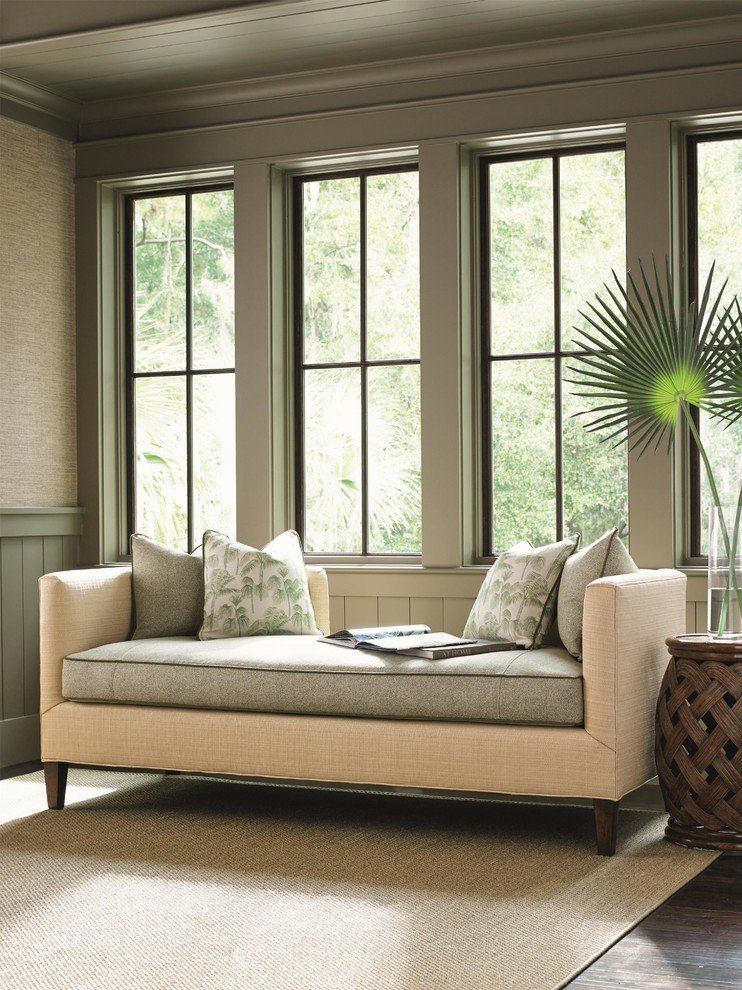 Vase:
Plants and flower pots are a great supplement to your furniture. At the same time, they also add the depth to the room, giving the feeling of larger space than is. Pick the plants that have lots of green leaves. If you want to explore more for indoor plants, then you can find something useful in following links, green-interiors-six-reasons-to-use-indoor-plants-and-how, indoor-gardening-decorative-planters & planting-the-indoor-greens

Furniture items that are multifunctional:
The furniture items that can perform multiple functions are perfect for a small living room. For instance, you can buy ottoman that can be used for seating as well as coffee tables. For more ideas on multipurpose furnitures tips-for-homeowners-how-to-save-space-with-multipurpose-furniture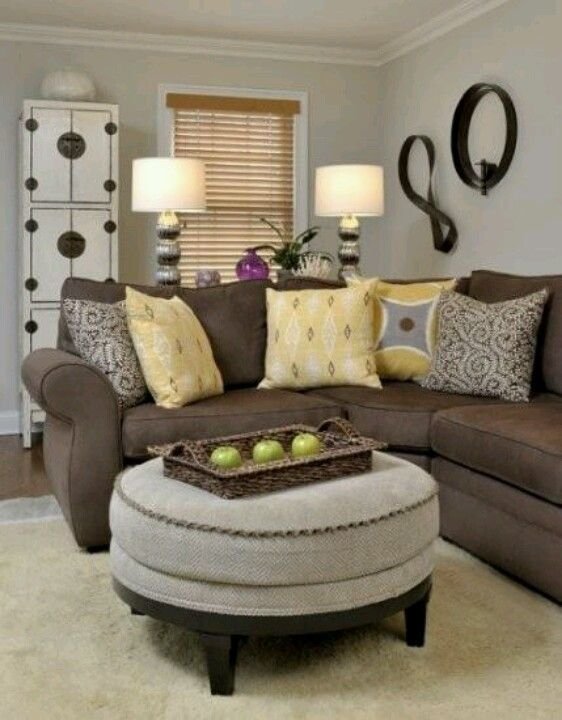 Wall mounted racks:
Wall mounted racks can be used to keep things and they can also enhance the appearance of your living room. They do not use any space on the floor and hence you can buy additional furniture items. To find innovative ideas for wall mounted racks, see here 18-innovative-shelves-to-decorate-your-storage-space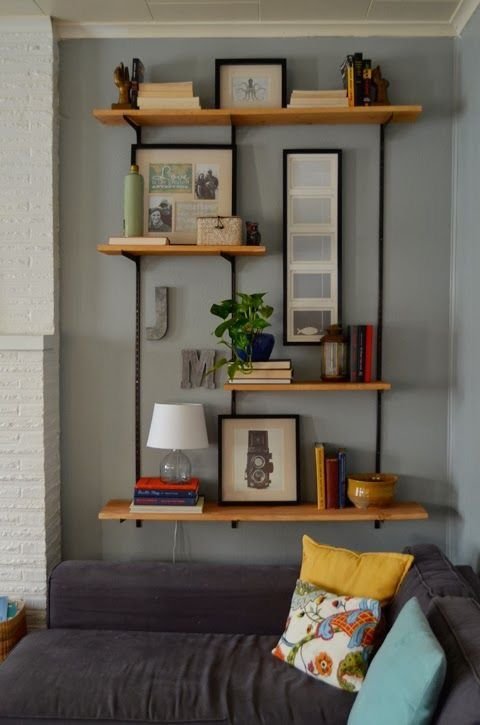 Foldable furniture:
What if you need to accommodate more people in your living room any given day? Buy the furniture items that can be folded and then put aside when you don't need them. This way you will be able to spare a lot of space in the room.