Welcome the festival of lights in the season with love and lightning. In festivals we light up our house but often lacks ideas on how to do it differently. Make your celebrations with lovely lights. Here are some attractive lightning ideas  which you will surely love to use in this season of festivities. So why think Celebrate the festivities with Lighting in your house. How to decor home with lights in festivals? Lighting ideas to decor house in the time of festivals.
Lighting ideas to decor house in the time of festivals :
LED lights:
These lights are battery operated or they work on electricity. The LED lights have a lot of patterns when they light up which make a magnificent view. You can use these lights in a web or long chain pattern to decorate your favorite wall or the place where you offer your guests sweets. To decorate balconies, we can use LED lights which make a splendid view. Using these lights to decorate the place of worship is usually everyone's choice.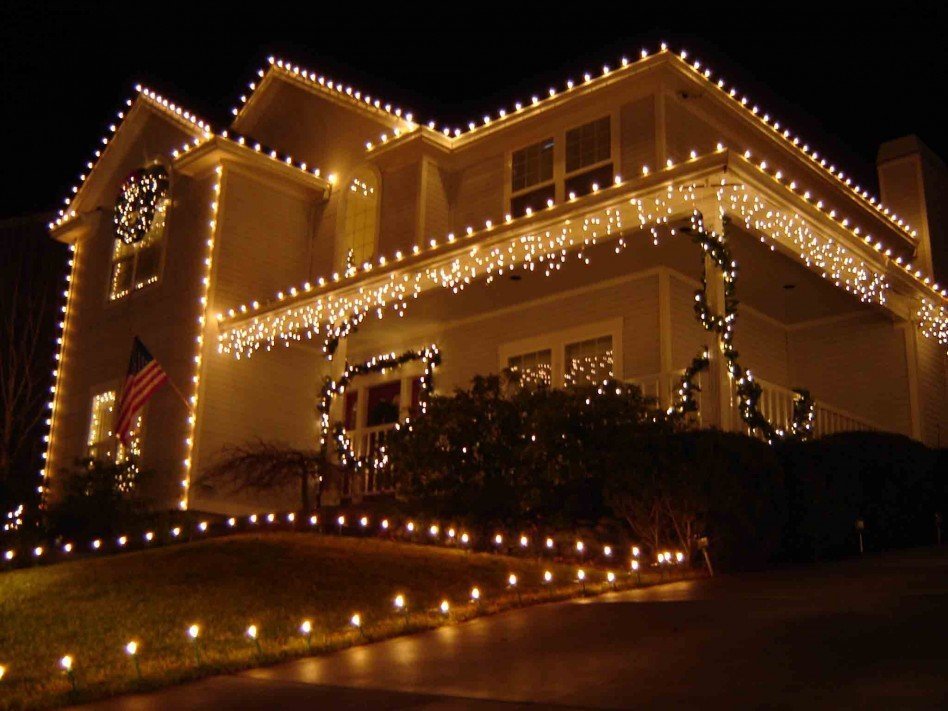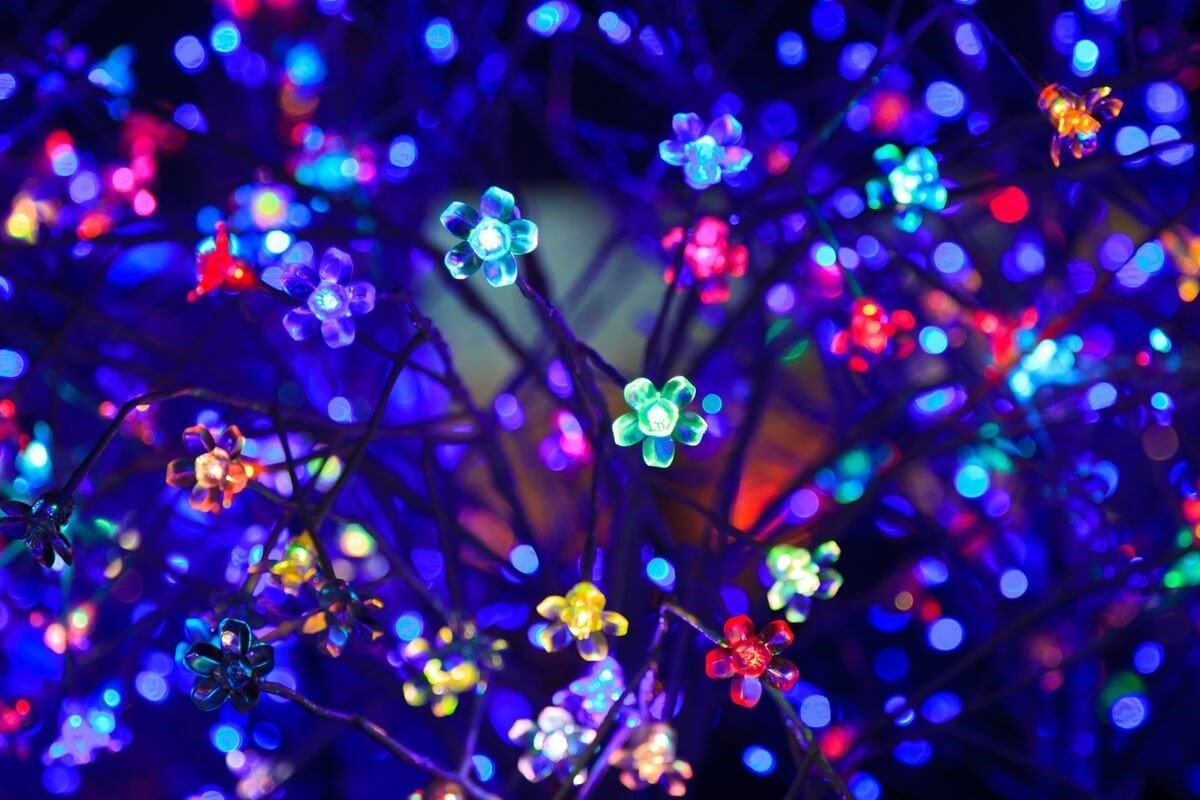 Bulb Diya decoration chains:
Those who don't want to decorate by using oil diyas (small Earthen pots) but still love the traditional diyas can use the ingenious Diya lights stacked together in chains which can cover all wall boundaries and create wonderful impressions of real diyas. They are easily available in market. They bring the tradition but keep the Fire hazards out of house. The use of these lights make it easy to light the places which may catch fire if a real lightning diyas are placed. They are safe and advisable where there are small kids and old people around. So plan for a safe lightning option which involves the tradition and culture with these electric diyas.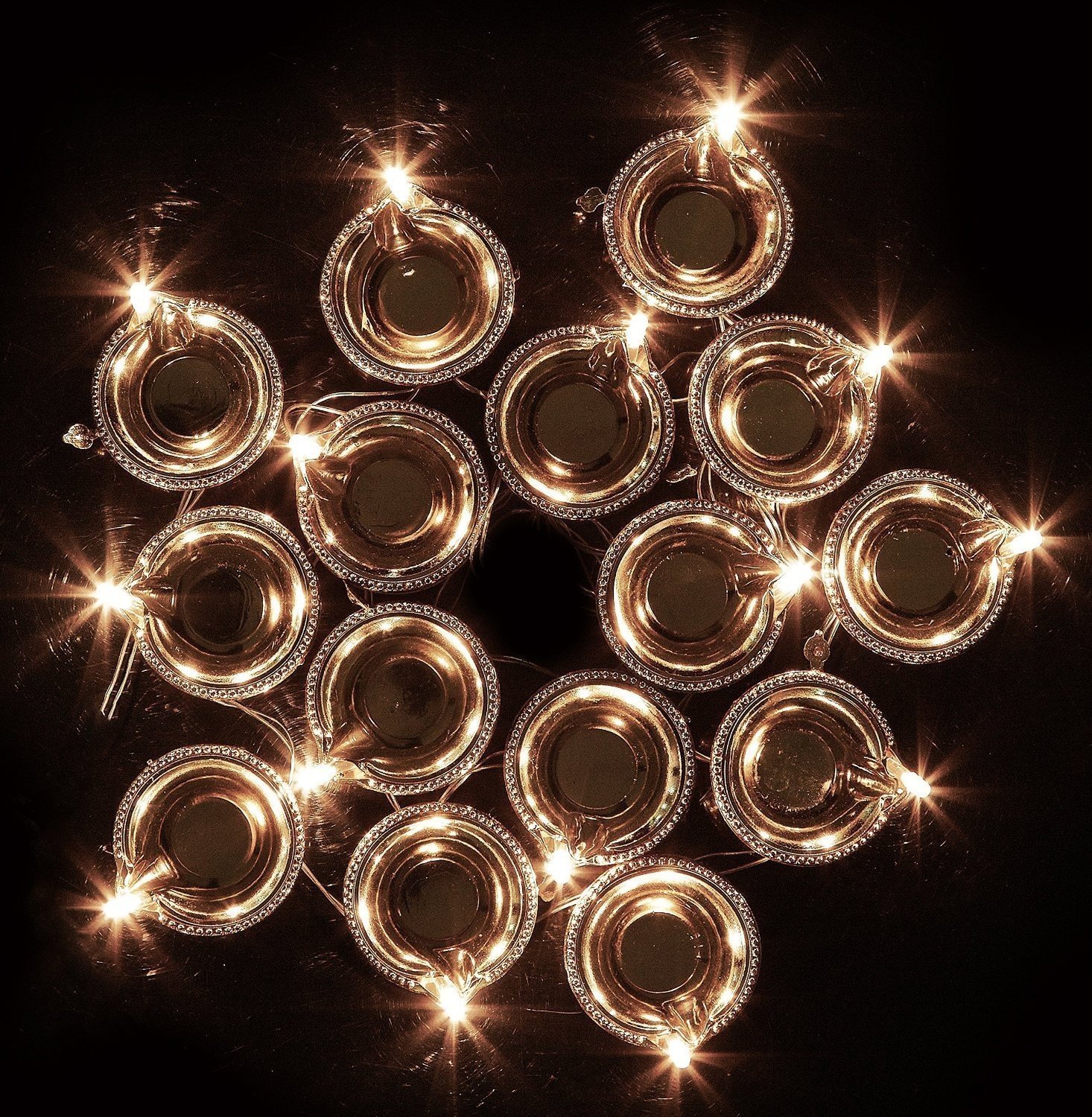 Cork Bottle party lights:
When you are planning a party for the friends or family then decorating the table with lights adds charm to the dinner. Taking with friends till late night is always fun and when you have a perfect ambience for this makes the occasions more special. These lights can easily be charged with USB so the recharge options are simple and affordable.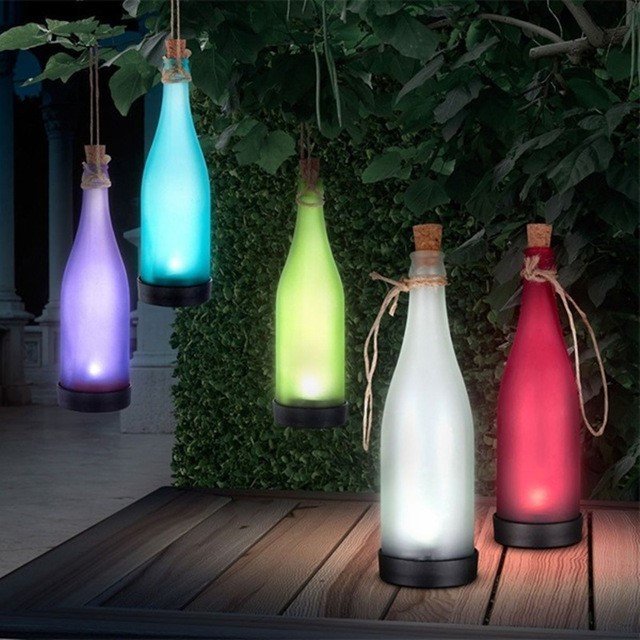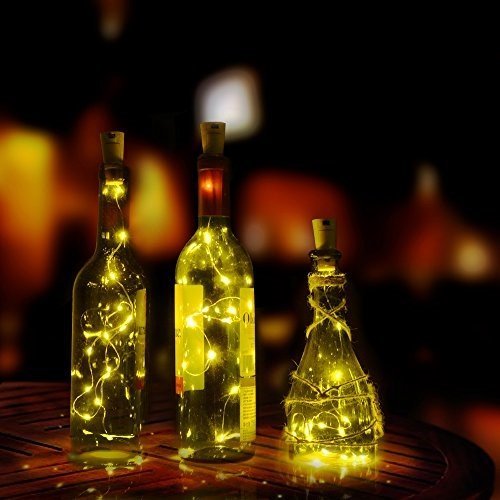 Water drop string Lamps:
These lovely lamps, we can use them in bunches or bundles to decorate our favorite places. Hanging such string lamps in bedroom or your favorite balcony spot beautifies the festive spirit. The string lamps can lighten up your garden where you are planning to through a party on this festival season. They make one of a kind view which is divine. The wonderful options available in the market are extraordinary. They can be hanged in clusters or different bunches to make creative designs and lighten your area.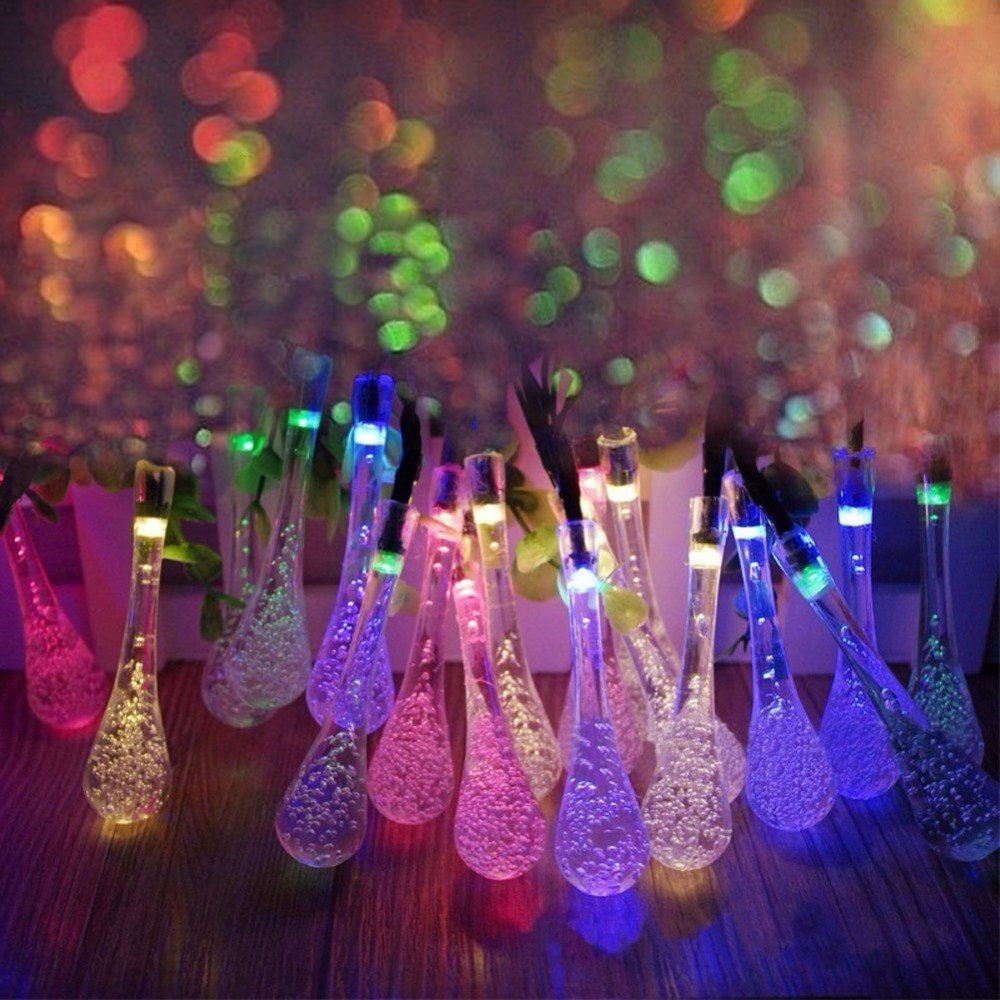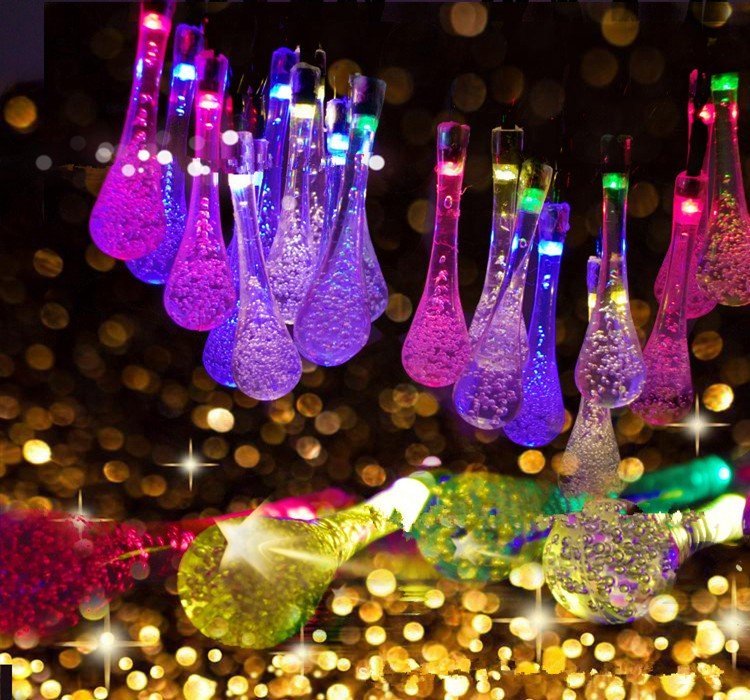 Glass Housing Lamps Diya's or Candles:
Place colorful Indian Glass Housing lamps on entry or keep them in the drawing room to attract the attention of visitors. This will reflect our traditional art and culture. These glass housing lamps are economical to buy and you can also use your spare time to color your old lamps with glass painting kits. This is a very easy task and totally cost effective. Make use of your old lamps replace the bulb and enclose the lamp with a big glass cover in shape of jar.
Coloring is fun involve kids and family in this glass painting activity and design your own housing lamp or buy it from market as they are easily available. You can do this with your candles or Diya's also. House the oil Diya's or candle with a colorful glass half open to let the air in. This will protect the Diya's from blowing off and shine the lovely colorful light in home.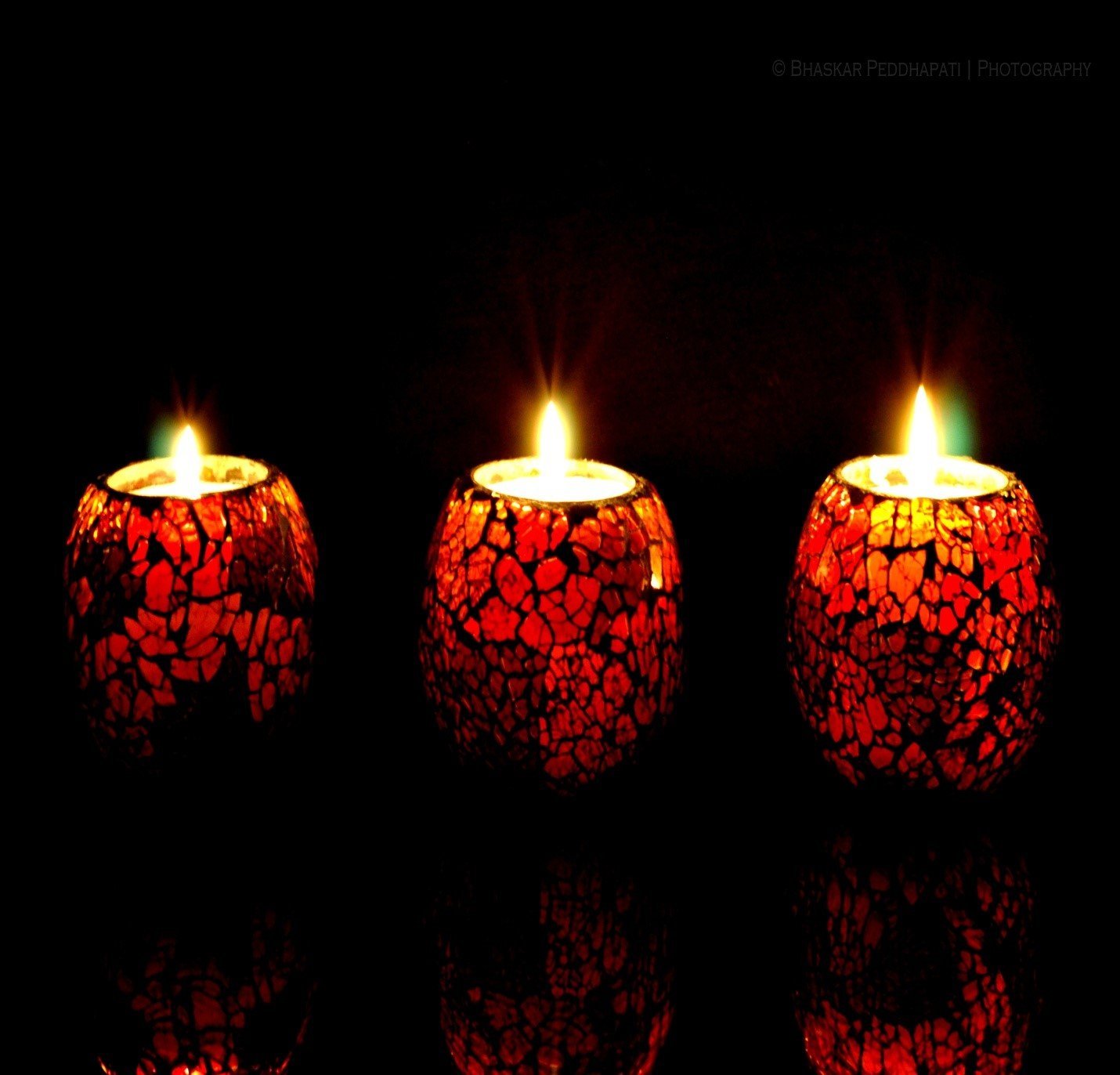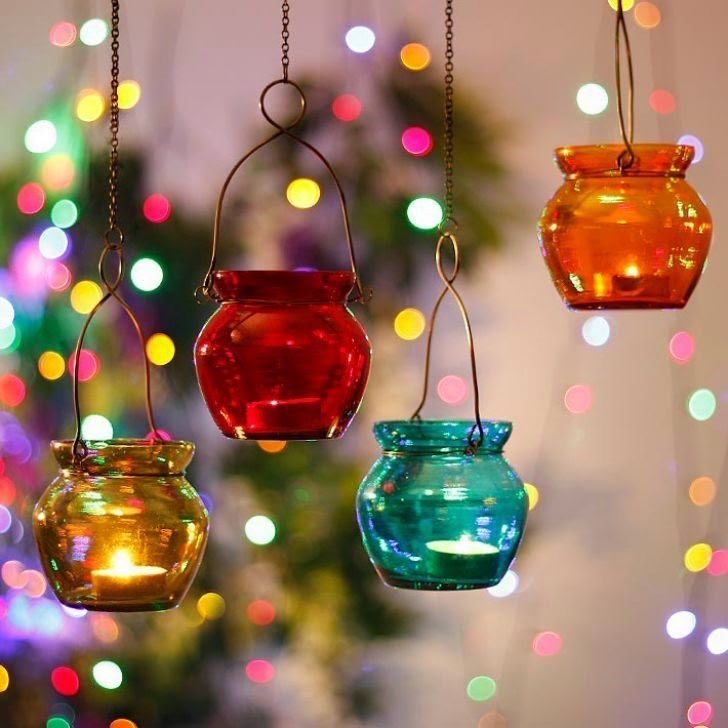 Want to explore more, follow below links