Turning a houses into stylish home is a passionate affair where we need to pay attention to each and every part of house to make it reflects the style of the individual. We naturally tend to pay focus in areas of the house like bedrooms, Kitchen, living room and Kids room but there is one area which usually face neglect in terms of aesthetics. Yes of course we are talking about the bathroom, where we surely put emphasis on usability but generally never on its aesthetic quotient. so How to make a fabulous bathroom? Let us explore for 9 design ideas for a trendy bathroom. How to make A Bathroom to look lavish?
Slowly as the awareness about Home décor is on rising graphs even in developing countries, the interest of constructing the bathroom area in a beautiful way by using innovative styles to decorate is simply worthy.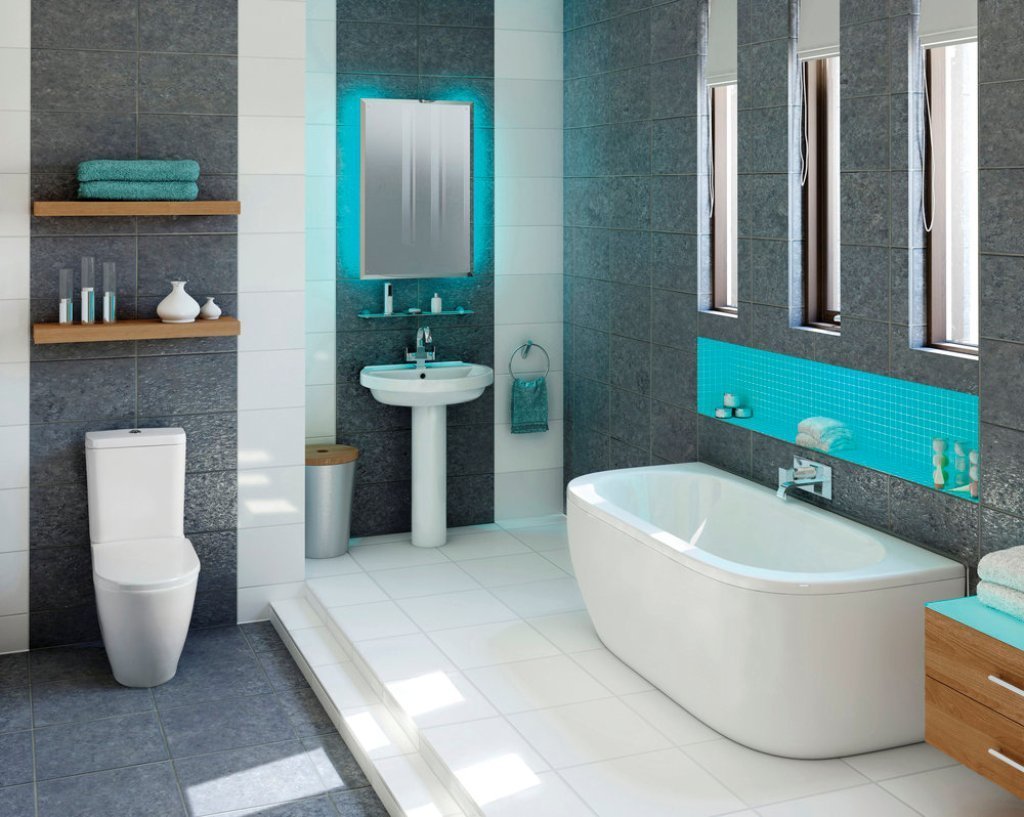 We will enlist best ways to make your bathroom area simply gorgeous and lavish.
How to make A Bathroom to look lavish?
#1 Match floors with ceilings
If you prefer to possess an even look apart from the usual marble tiles ranging from the ground until the ceilings, this tip can turn a good look to the space.  Beautify your area with similar floor and ceiling as this is often one straightforward tip to visually increase the usually confined spaces like Bathrooms.
#2 Use the Marble on Walls in Shower area
Use of marble on Walls in shower enclosure is in complete sync with the mood there. The water splashes on walls go in complete sync with graffiti on marble.
#3 Add for Stylish Mirror & Mirror Light
The most common things seen in a gorgeous bathroom is a sexy mirror. You can try for stylish mirror of different shapes like rectangular, circular or even organic ones. There are a lot of innovative product is in offering now a days. Also don't forget to add for beautiful mirror light or hanging lamp to make it an awesome combination.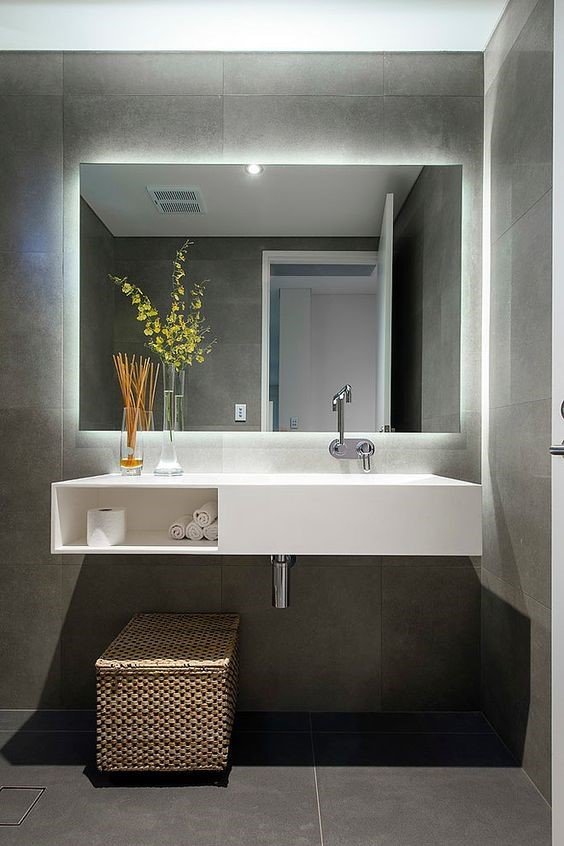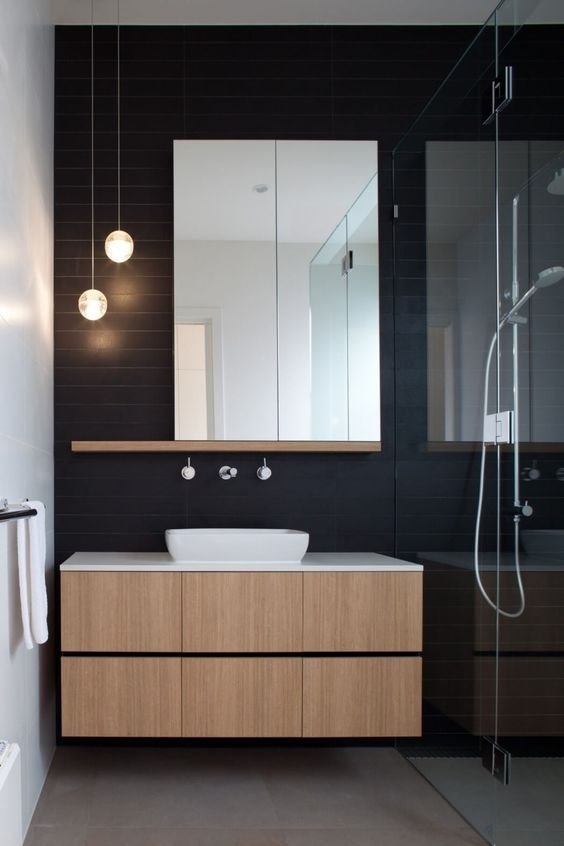 #4 Add for Trendy Bathroom & sanitary Fixtures
Every Bathroom product companies now have exclusive designer product on its shelves, which may not necessary cost fortune but surely add a magnitude of visual effects to your Bathroom. For shower and Taps, try for metallic gold, silver, chrome or copper finishes or just go for minimalistic design way.
#5 Bath Tub
If your Bathroom size allow you to install for a Bathtub and you are equally keen on that, simply remember we have come a long way across the Bathtubs of colonial Era. There are hundreds of designs available in various shapes and sizes.
#6 Vanity Tops
As we said it earlier, If the Bathroom is the most overlooked part of your House while doing Interiors than Vanity Top has the same tragedy inside a Bathroom. Vanity Top along with under counter storage, a sink, wall mirror and beautiful wall mirror made a complete experience. Neglect of any one in whole arrangement will only show your immature and unbalanced creative instinct.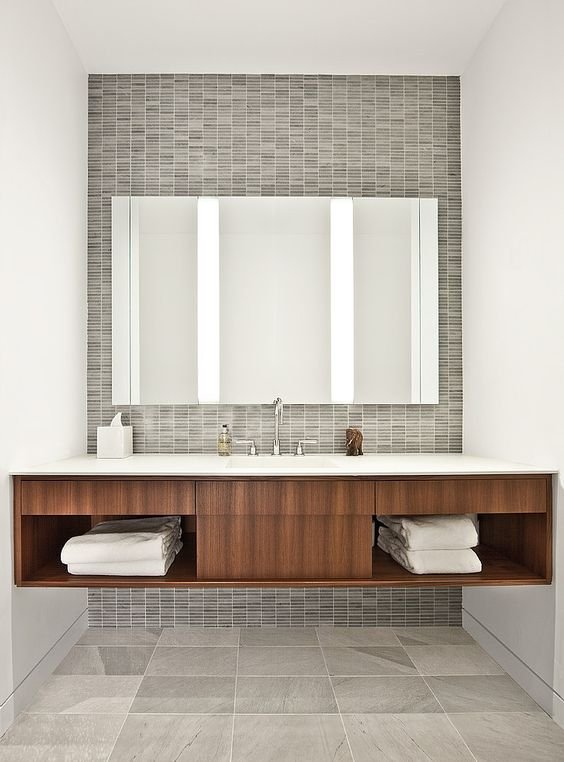 #7 Use Fancy Lights
Light is often sleek within the area and so as to achieve a wonderful charm to the place. Install them simply within the bathroom walls to obtain a sparkling look. Gain the spectacular charm of the area because the fashionable lights supply a spectacular charm to the bathroom.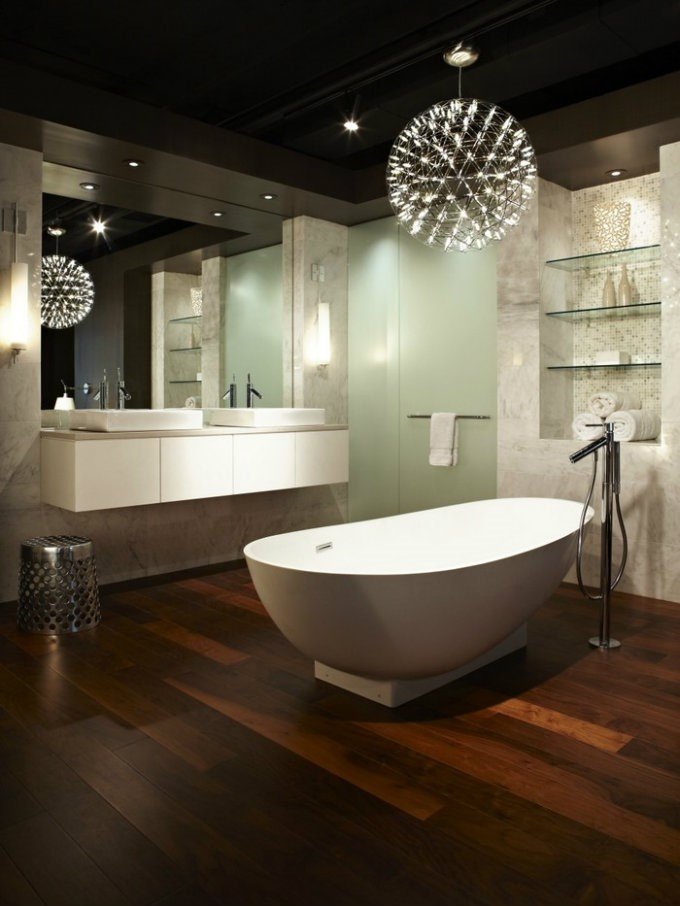 #8 Match the walls with the house theme
Pick the look, fittings in conjunction with all bathtub necessities per the scale of the house. Add designs in the bathroom area which perfectly suits your house and your personality. The room must not be treated as a leftover or some separate area of the house.
#9 Keep a colorful look
Color you decide for the area continually incorporates a major role in providing you a superb feel to relish within the bathroom. The patterns, styles and many additional enhance the charm of the space and even a bathroom needs excellent care so as to achieve an incredible look.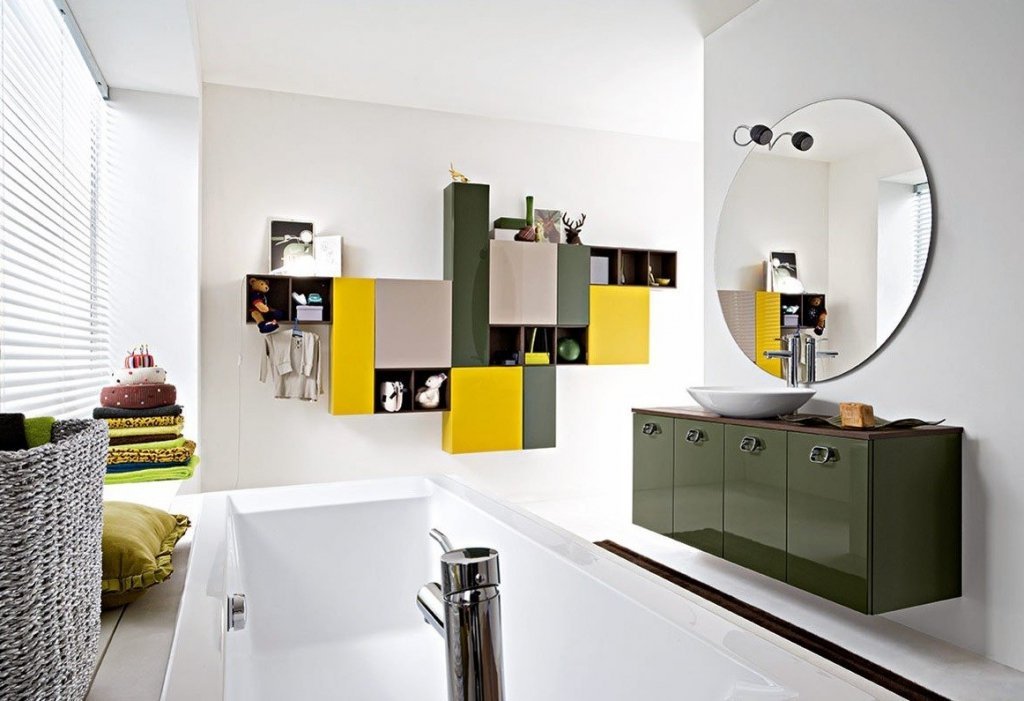 Few more Great reads on Bathroom design & interiors
Want to explore more, there are few suggestive external links