The 3D Decorative floorings are the latest trends in Interiors. It is not just a pictures printed on surface but a complete scene. It basically change what may look like flooring. On one hand it is just a surface, and on the other it is an entire gorgeous image, with all vibrant, dynamic shades and smooth textures. A sturdy and resilient 3D coating in the room makes it beautiful, ingenious and exclusive with the help of excellent Epoxy Flooring System.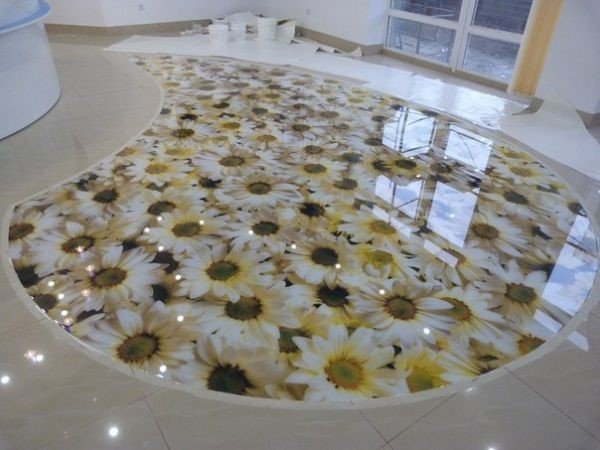 Image Source: decorsoul
Image Source: Imperiale
3D technology developers barely visualize how diverse and remarkable their ideas are for the future prospects. At present 3D floors are used in offices, apartments, in shopping malls, large halls and many people attempting to do it in a customized way with quality materials by professionals. This has explicated not only external beauty of the floor, but also its performance.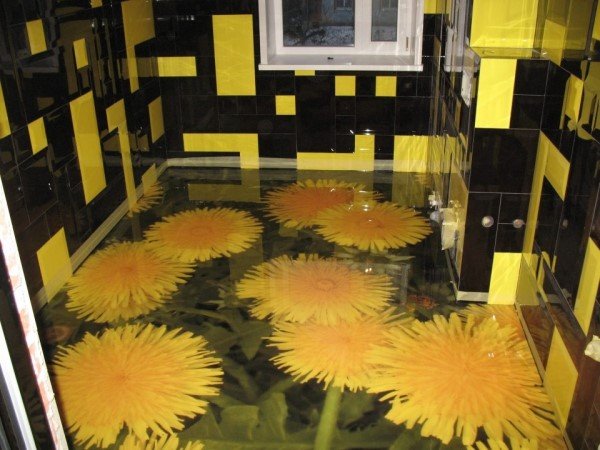 Image Source: Aliexpress
Spectacular 3 D flooring:
These flooring are environmentally friendly and it has great strength  so the shine and colors do not fade away with time and the appearance remains constant with time. The 3D flooring easily survive the use of acids, dirt hence therefore are so durable not to affected by their dangerous effects.
Image: Aliexpress
Image Source: Imperiale
The 3D epoxy flooring give you marvelous experience and thrill of entering in your bathroom. You will enjoy the bathing experience like you are in some ocean or lake. The flooring will give you a live sea feel as there are numerous of live sea 3D flooring available. Multiple flooring layers are used to give it a 3 D look to the bathroom and add an innovative feeling to the interior. The jaw dropping look is amazing you will love your space and you're little me time.
Image Source: Aliexpress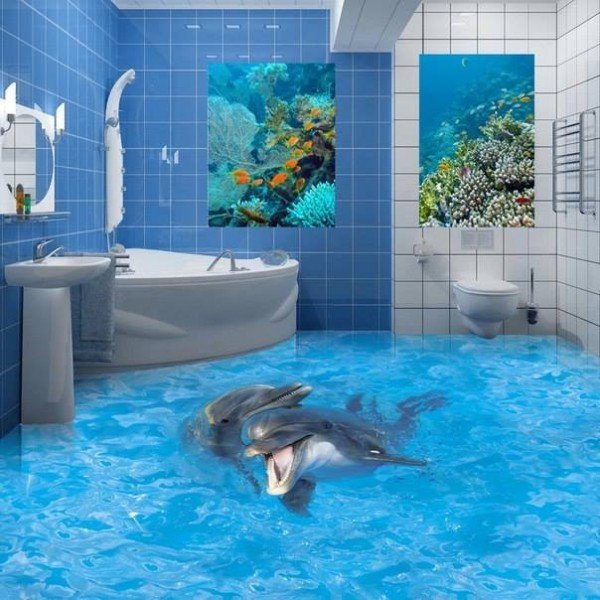 Image Source: lightersideofrealestate
These flooring are popular in international hotel bathrooms and luxury spa centers. The advantage of 3D flooring is that the maintenance is least for them and even the hardest floors look lively. They do not conduct any electricity so basing your floors with such flooring is excellent and anti-static.The finishing of such 3D flooring is done with polyurethane or with epoxy resin flooring paint.The flooring have different thickness depending upon the scene drawn or it may be monotonous where the thickness remains the same throughout.
Terrific Themes:
A large number of lively, vibrant themes are available some have animated cartoon themes or children bedtime stories. The living room, bedroom, bathroom and dining room all places can be covered with 3 D floorings. You can also give your own designs so as to make personalized 3D flooring for your home.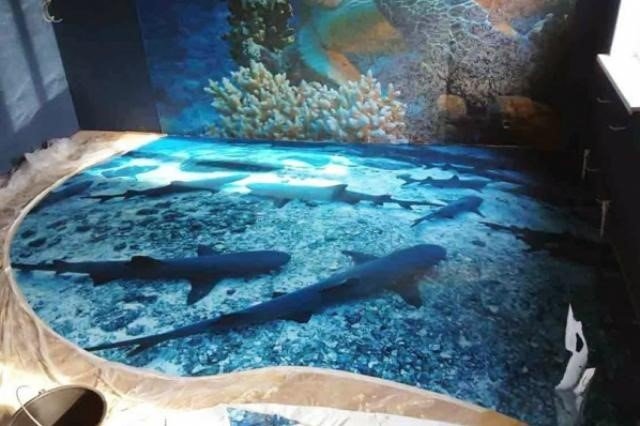 Image Source: digitaltrends
Durable Primer Base:
The epoxy primer coatings make the floors tightly bound with the base. The base does not peels off just keep a check while setting the flooring the humidity does not increases 4%.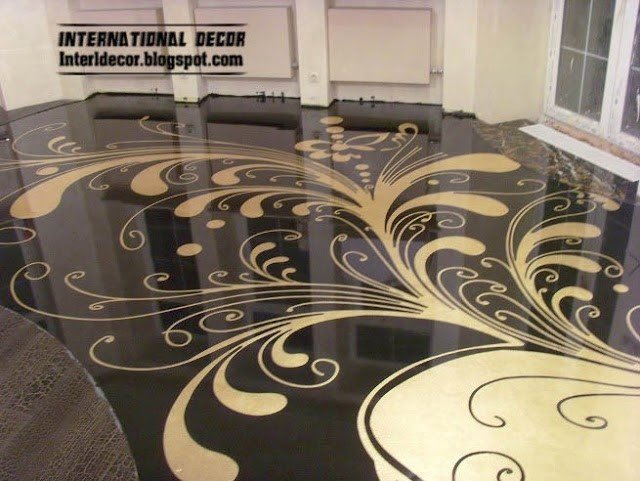 Image Source: Internationaldecor
Image Source: Decorpuzzle