Your BedRoom is the most personal space in your home belong exclusively to you and your special better half, so treat this space with equally importance while decorating home. This Room should reflect that love don,t decay with time but it actually flourish, so don't leave this space just cool but make it little warmer and how to do it, just read few of Expert's tips.
#1 The Vigorous Look:
If you are discovering some Interiors to style up your bedroom look for options live lovely bed styles, cozy beds and adoring walls to create an intense atmosphere in your room. I'm certain that this Romantic Bed Room idea will be irresistible as the Red Mediterranean Style will kiss your soul. An amalgamation of bright colors like red, yellow with a speck of orange supplemented to it is valuable for pleasant morning. The mixing of white color with bright red, blue, yellow and orange enunciation will invigorate the place.
Image Source: drawhome.com
#2 The Soothing style:
Fill your adorable bedroom with soft colors like Green, blue, lavender as these cool shades will add a calmness to your room.The combinations of green with some sky blue will also be very charming. They give a relaxing image to your sleeping zone.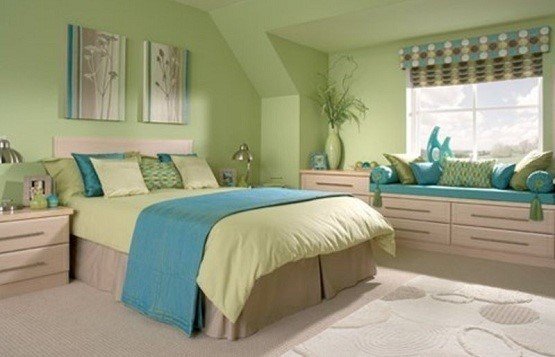 Image Source: homeposh
Image Source: http://vgnezdoto.com/
#3 Gorgeous Bed Sheets:
Bed sheets are basically used to cover mattresses but when they are unique, comfy and soft full of intense colors it makes the loving atmosphere impulsive. The bright red sheets or dull pink sheets with lots of hearts drawn on it can be simply perfect for your romantic bedroom.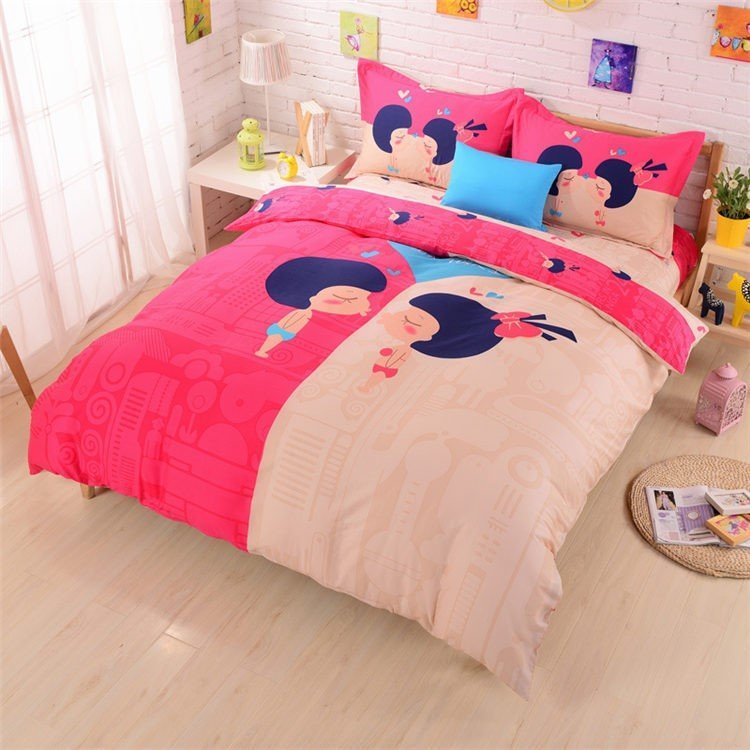 Image Source: Aliexpress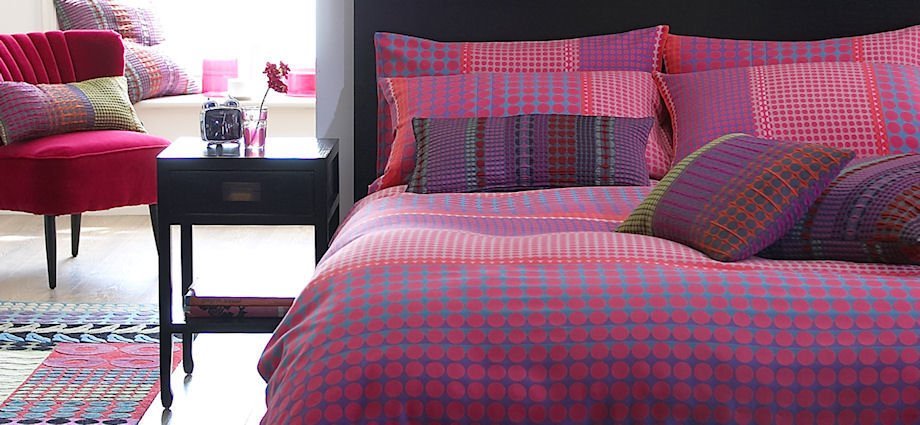 Image Source:www.beautifulbedlinen.co.uk
 #4 Endearing Pillows and Cushions:
Pillows are obtainable in diverse stunning designing types like the shape of heart circle, oval,square etc. These are attention-grabbing and give a distinctive appearance to the bedroom in today's time. The throw cushions you desire should be comfy and supportive to back.
Image Source:http://www.throwpillowshome.com
Image Source:Aliexpress
Image Source: Throghpillowshome.com
Image Source: Aliexpress
#5 Exquisite Bedroom Curtains and coverings:
Eye-catching curtains seeking everyone's interest are pleasing. The color, materials, shapes of curtain must be sweet and a treat to the eyes.
Image Source: intelligenttravel.nationalgeographic.com
#6 Bedroom floor coverings:
The crest quality category of flooring for bedroom includes flooring tiles, bamboo flooring, wooden flooring etc. The Simple bedroom furniture's with low rise beds offers a litter free and structured look to your modern bedroom style. The rugs and fabrics must be feathery, lovely and beautiful to adore you both.
Image Source: Godfatherstyle.com
#7 Ambient Lighting:
Apt illumination persuades everyone's mood and generates romantic effect.The lighting constructs a comforting, tranquil and serene atmosphere.A variety of lamps like floor lamps, table lamps must be of cute couple designs giving soothing light.
Image Source: http://blog.lightopiaonline.com/
#8 Celestial Bedroom Ceiling:
The ceiling color gives matchless look to the room. Heavenly looking ceiling gives a lovely happiness to you. You can prefer star glaring look, romantic cute ceilings.
Image Source: etsy.com
Image Source: Aidahomes
#9 Wall Hangings and memory frames:
You may hang lovely pieces from your walls which has pictures of you and your loved one. The cute couple pictures hanging on walls of your best memories will fill love in your room.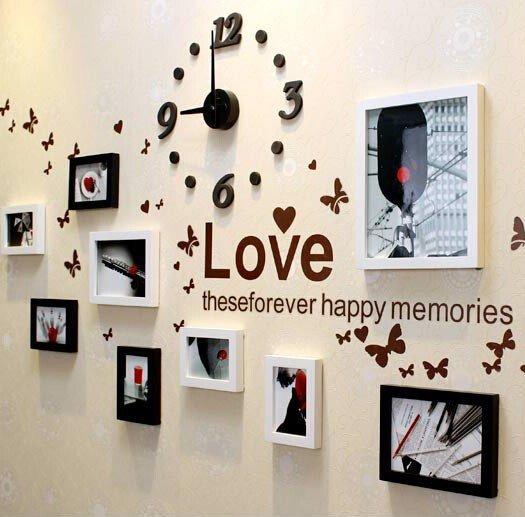 Image Source: Aliexpress
Source: Aliexpress