For book lovers, books are the most important things in not only in their lives but also in their home. They love wandering in their own world in that corner with their books. No book lover likes to get disturbed, when they're in their zone. Rather, they like to be left alone in their reading nook for hours without interference. so How to create Reading Nook in your Home? Hence, we have listed below some of the Best Reading Nook Ideas For Your Home, which you can use to create your own reading nook. These are DIY ideas and you do not need any professional interior designer for these. All you need is a pint of creativity in you and some skill in your hand. Check these out:
How to create Reading Nook in your Home?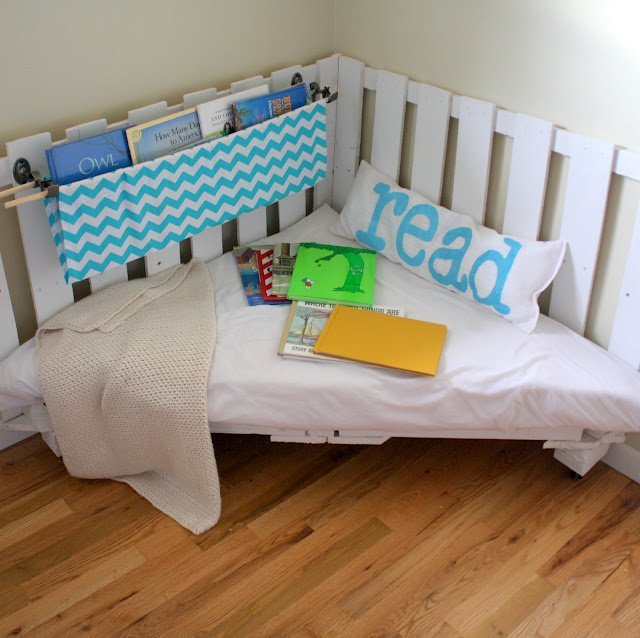 1.    Corner In Your Personal Spaces
Having a separate dedicated space for reading is the best thing you can have. Whether you choose that corner to be in your living room or your bedroom, make sure that it remains mostly undisturbed. Such a place would be a bliss for the book lover in you. A wooden reading corner just beside the window (as shown in the image) is an excellent option you'll have while renovating your home. Throw some pillows and cushions inside, and you are all set for your fantasy journey.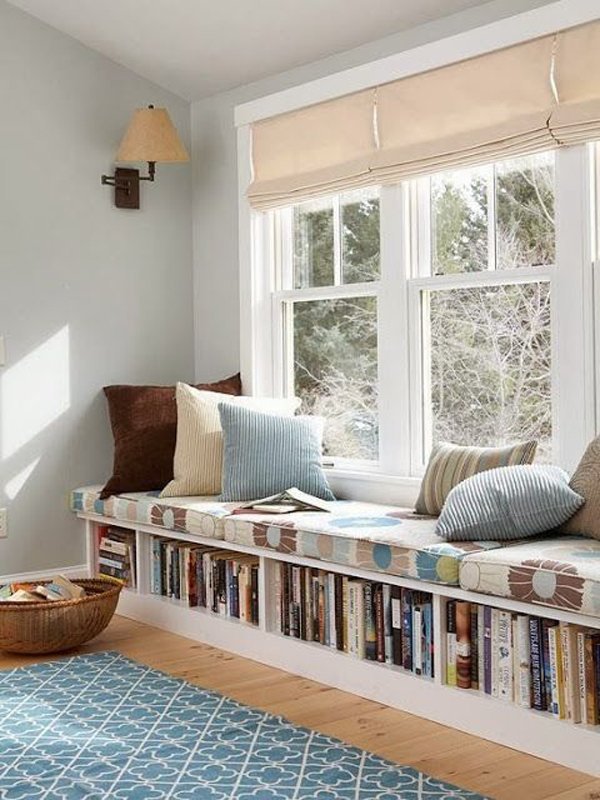 2.    Dream Corner:
Yeah, we understand that you are just living this idea. This looks more like a fairy tale bedroom perfect for teenage girls. So why not make it true? Few simple steps and this reading nook will be ready to serve you. A bookshelf beside your reading space is also making this look more worthwhile. You don't even need to get up and walk to get another book. Awesome, isn't it?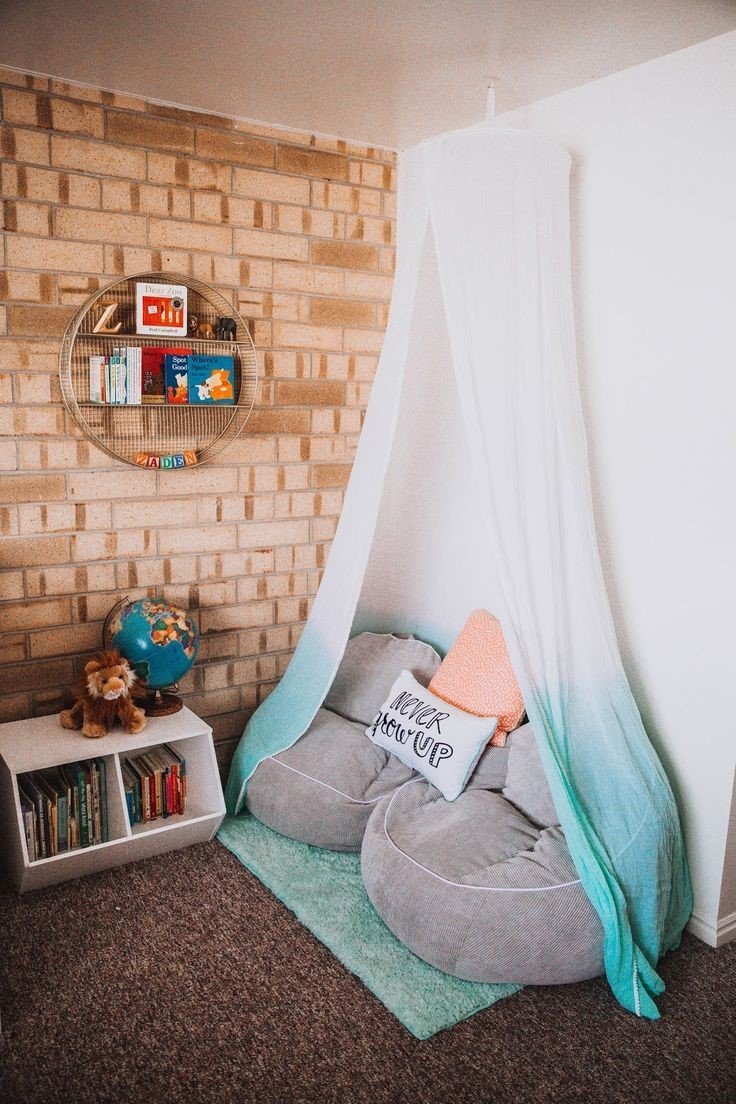 3.    Corner couch for reading
Reading corner or reading nook doesn't always have to be very elaborate and big.  Even if you have not designed it while planning or remodeling your home, adding one later shouldn't be a problem. All you need is something which is charming and comfortable, one corner of your home. This kind of reading nooks can be created in a little time inside your bedroom or living room. It is advisable to select a beautiful chair which could make a style statement. Additionally you can also have a leg holder for extra comfort. Once done, simply lay down on your couch or chair with your legs up in a relaxing position and enjoy your book.
4.    Kiddies Nook:
This reading nook is just perfect for small kids. There's no reason they won't like this corner.  A bookshelf with neatly arranged books, a quiet corner, some home-made accessories hanging on the wall and a bean bag is all you need to arrange the reading nook for your little one. You can also add some motivational and inspirational quotes on the walls in that area. A great idea indeed.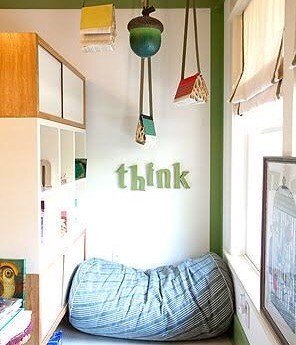 5.    Escape  Corner:
Yes. This one is a perfect example of how you can escape from the real world and get into your own fantasy world of books. This is a swinging bed style of seating. You can get into it and can stay inside it all day enjoying your books. A wonderful and unique bookshelf is there to complement it too. All you need to take care about this nook is having enough light as it can get a little darker inside for reading.
6.    Harry Potter Corner:
Every 90's kid loves Harry Potter. Even so, more than his magical school, people have always loved his sweet little nook under the staircase where he would sit and sleep and relax all day. You can create one such nook for yourself in your home under your staircase where you can sit back and relax all day with your book. Get a light fixed in the corner for reading. It will be a perfect cozy little space,where you can read all day long without any disturbance. And who knows you may even get a letter from Hogwarts.
These are some of the suggestions for creating beautiful reading nooks in your home. We hope that you must have enjoyed reading- Best Reading Nook Ideas For Your Home. We know you are going to love these. Keep reading. Follow below links for other interesting reads, you should not miss.
Few External resources to help you more