The modular kitchens are a wonderful choice if the aim is to have a hygienic and fully functional kitchen. The designs available in the market have a huge variety depending upon the space in your apartment, how much you love cooking and how you want to shape your food station. The modular kitchens are an answer for making the kitchen space easily available to grasp every necessity in the kitchen. Brief about shape wise Modular Kitchens. Modular kitchen general layouts like Gallery Kitchen, U shaped Kitchen & Parallel kitchen.
The modular kitchen is a combination of cabinets, baskets, chimneys and pull outs.
Benefits of Modular Kitchen
They are very easy to clean and installation requires one time work.
Efficient use of kitchen from all corners and spaces.
They are user friendly and easy to work on.
The countertops is usually either of quartz, limestone or any durable material which is non-fragile and durable as well as easy to clean.
In build cabinets, dishwashers, ovens and microwave spaces save a lot of space.
Easy to clean stainless steel or porcelain sink.
Cabinets made of ply boards or aluminum along with shutters offer almost unlimited choices of colors and textures to suit your astatic taste and budget.
A good varieties of accessories are available in every budget and specification to ease your kitchen task.
Followings are major types of kitchen styles which you can choose as per the kitchen space and your needs.
Modular kitchen general layouts:
Gallery Kitchen or straight line kitchen:
The arrangement of this type of kitchen is in a straight line. Both the sides are well equipped with all the necessities like the burner, basin, pull out drawers and the shelves. Such kitchen styles allow you to move easily in the kitchen area and it is   a properly organized space. The efficient design makes it very easy to work efficiently.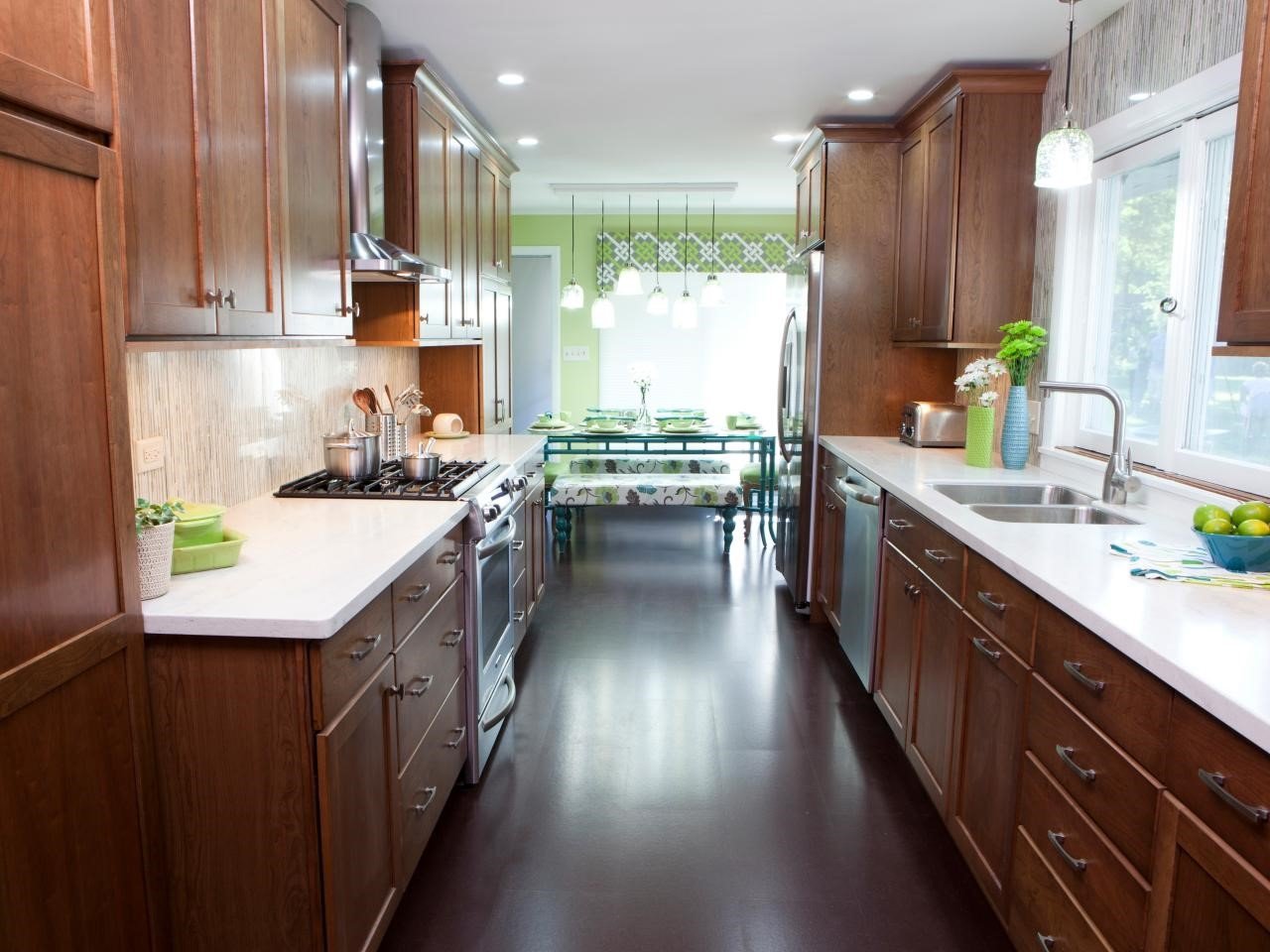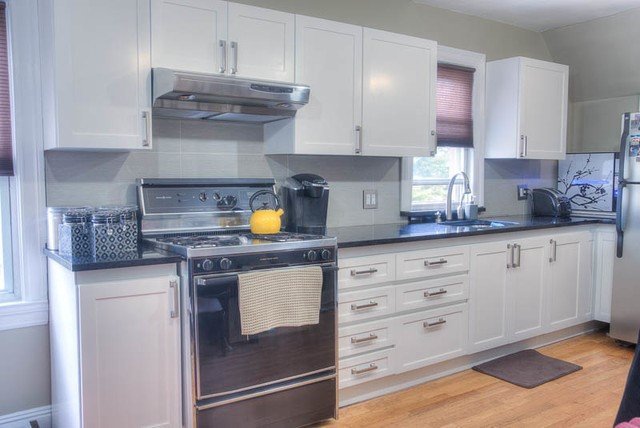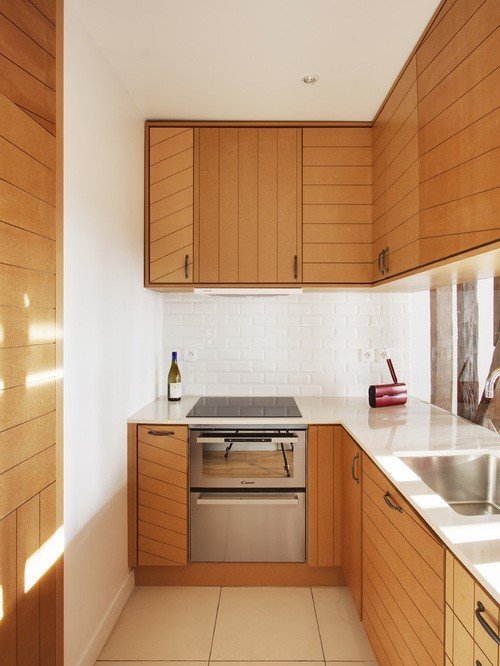 Double Gallery Kitchen or Parallel Kitchen:
The double gallery kitchen makes way for multiple cooks to work in one area. They make a great space for installing huge oven which is a dream of all the good bakers. The cabinets are skillfully installed at distances and the working stations can be available in multiple numbers as the centre area as well as the main cooking area can both be used to cook.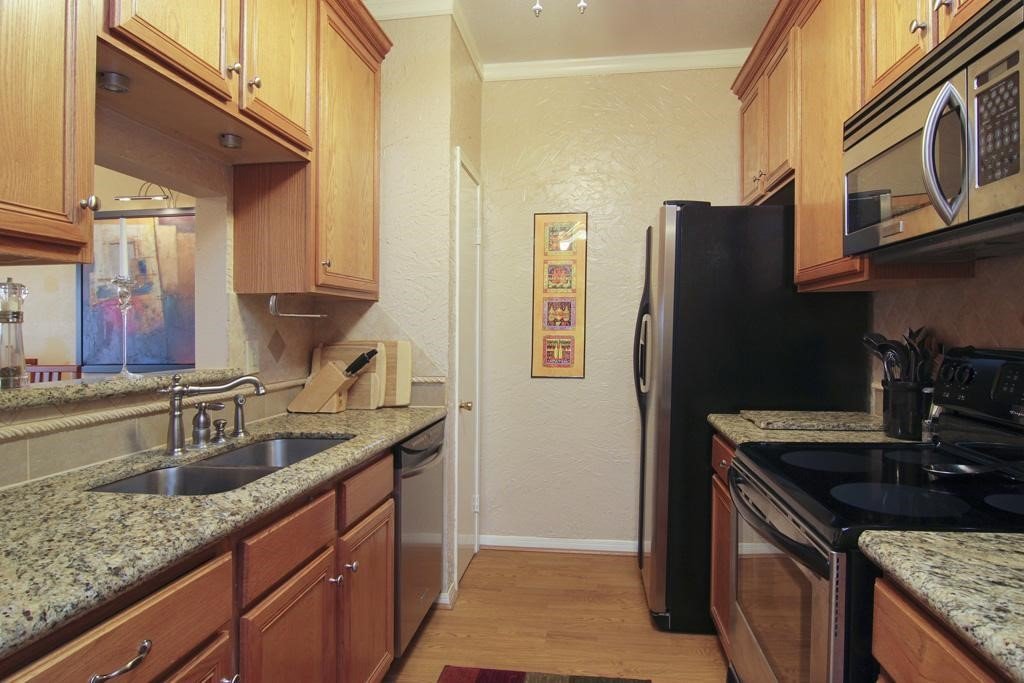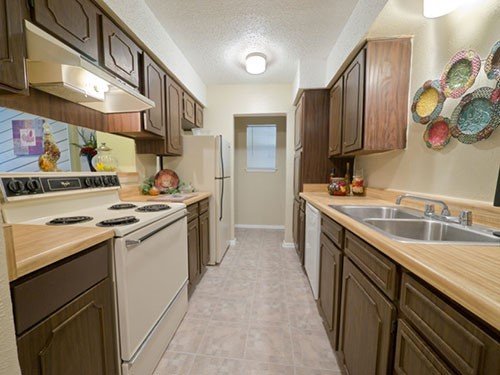 L Shaped Kitchen:
We find such kitchen usually in small apartments where space constraints is the limiting factor. In the apartments where the living room, dining and the cooking area are all in one room partly separated by different wall colors or interiors as visual boundaries, L shaped kitchen is the most appropriate choice.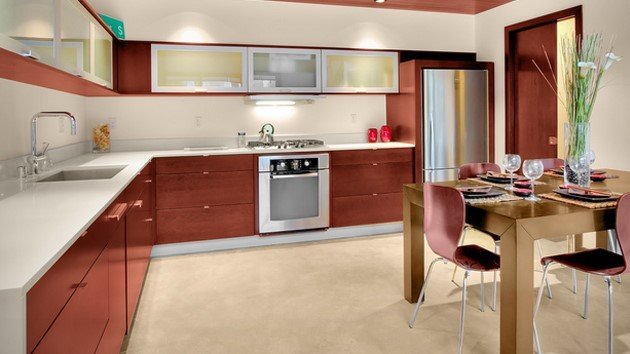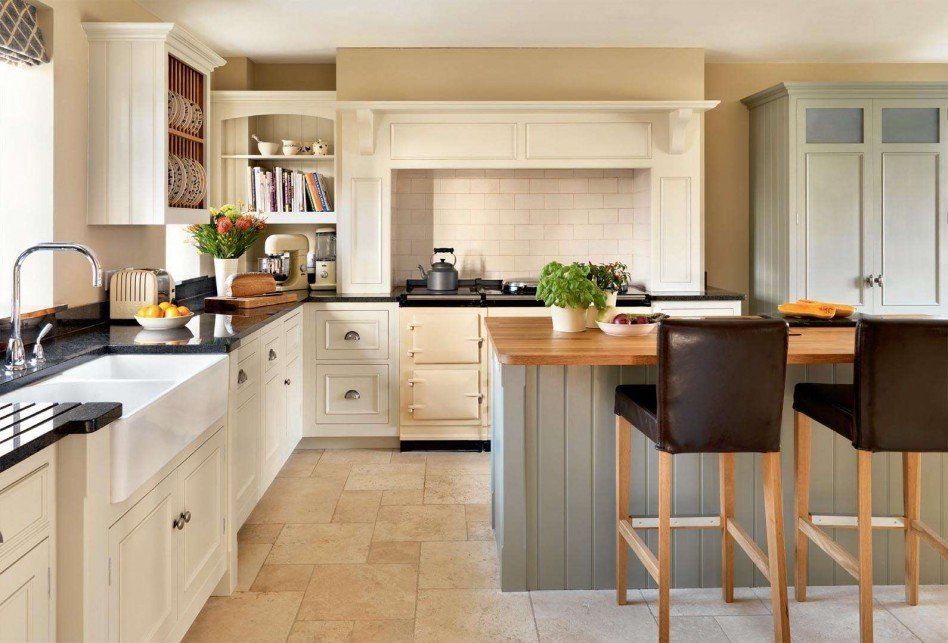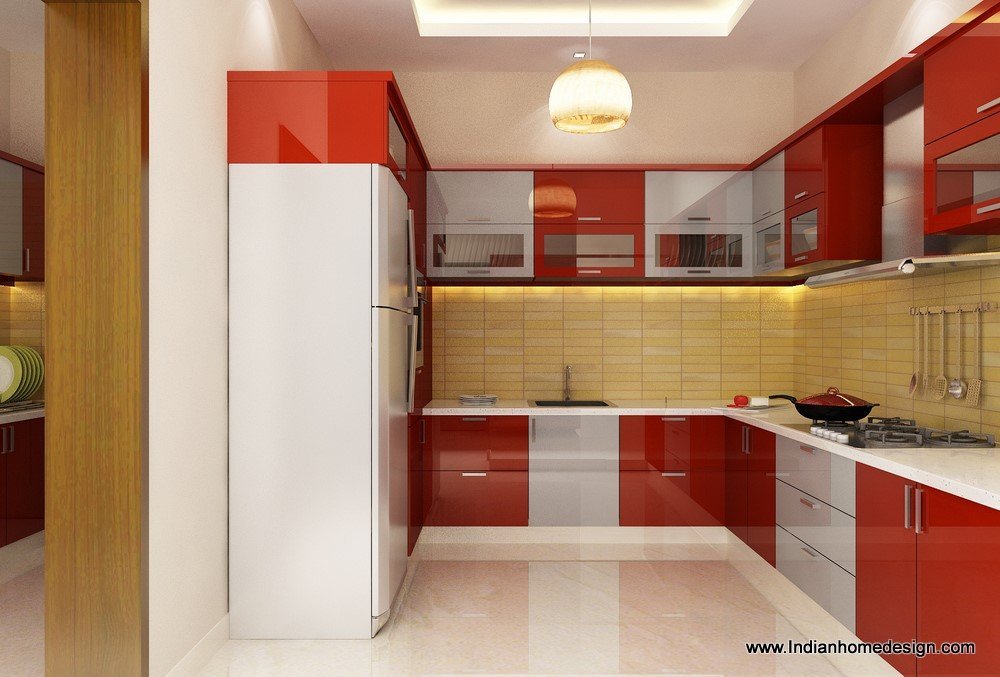 U shaped kitchen:
If you have luxury to afford a good space for kitchen, then install a U shaped kitchen. A small window at the U shaped turn to breathe in fresh air while you cook and also peep into the garden and see you kids playing. It is quite similar to the double gallery kitchen but it has optimum working area. Add a basin at the u shaped turn alongside the window and you can use the two arms as storing cabinets and the cooking shelf. Use center stations as preparation desks or the snack tables where you can dine for a light snack or have your kids around while cooking.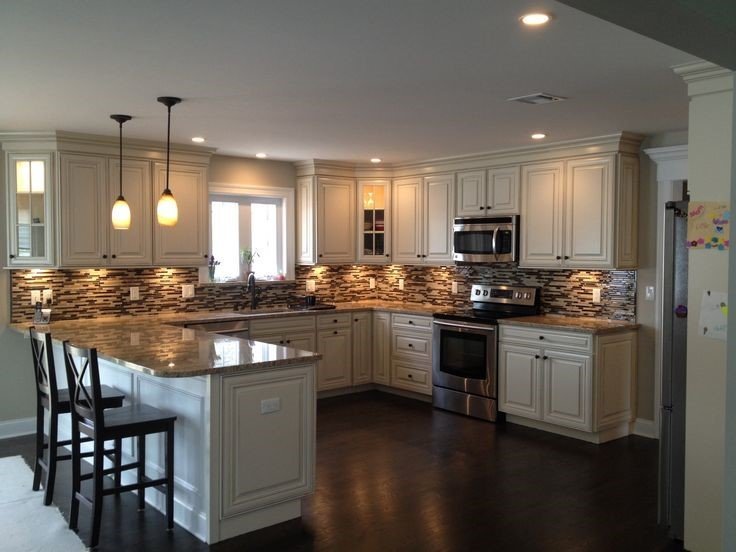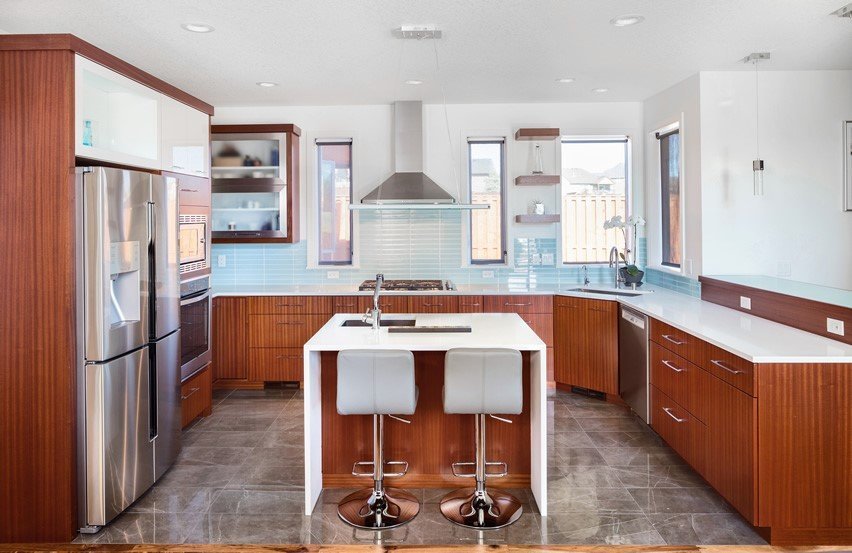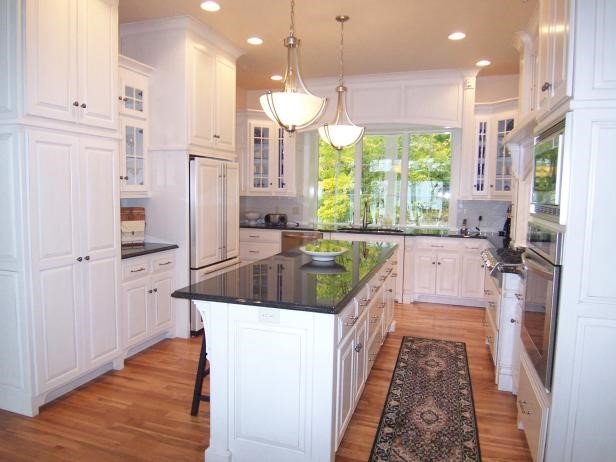 Pantries are integral part of modular kitchen. How to make a choice between Cabinet and Walk in Pantries, read to know their Pros and cons in cabinet-pantries-or-walk-in-pantries-how-to-make-a-choice.   There is another great article on why you should choose Modular Kitchen over tradhttp://designwud.com/cabinet-pantries-or-walk-in-pantries-how-to-make-a-choice/ition one, read here
Factors which affect Modular kitchen prices,  
Eight reasons to choose Modular kitchen over traditional one.
Acrylic Vs Laminates: How to select best finish for kitchen cabinets