A Bathroom is an Integral as well as important aspect of home. As we are always looking for new ways to decorate our houses, you must have noticed that home decor has gone through a major transition both externally and internally. If you're a fan of the recent trends, we will help you take a look at some of the very latest bathroom remodelling ideas. Let us see how you can give your bathroom a contemporary look. How to give bathroom a contemporary makeover? What are the Elements of Modern Bathroom styles, which you should consider while designing a Bathroom.
Elements of Modern Bathroom styles:
Minimalistic Design
Modern design is mainly simplistic yet classy design. You have to make sure that you are keeping the space clutter free at all times. Get built-in shelves and cabinets made to hide unnecessary personal items. Keep all toiletries out of the eye sight, bathroom is a space for relaxation, we strongly suggest you to not clutter it up with unnecessary things. Choose tile that doesn't compromise with the minimalistic design, you could use geometric shaped tiles to add interest.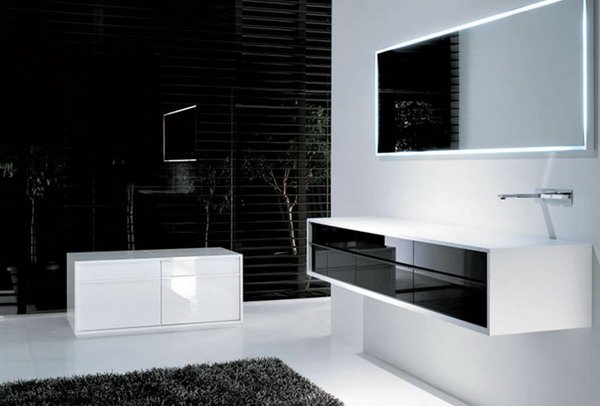 Furniture:
Bathrooms are one such space of our home that we use on every day basis, their importance is far more than we realise. If you use your bathroom space properly, it will transform your dull bathrooms into incredible relaxation spaces. Use mid-century furniture to give your bathroom a contemporary look. Use white colour vanities in your bathroom to give it a minimalistic look and this trend is here to stay.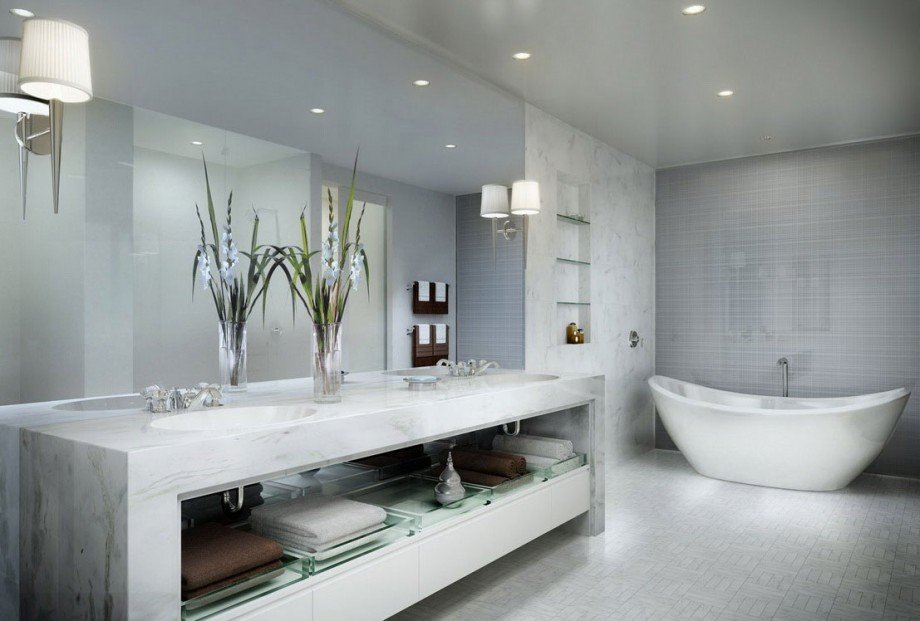 Freestanding Bathtubs
If the space allows for then mostly all modern bathroom designs consists of freestanding bathtubs. Free standing bathtubs also give the bathroom more spacious feeling. Don't go for traditional oval shaped bathtubs; instead give rectangular tub a try. Place your bathtub where it balances out the other fixtures.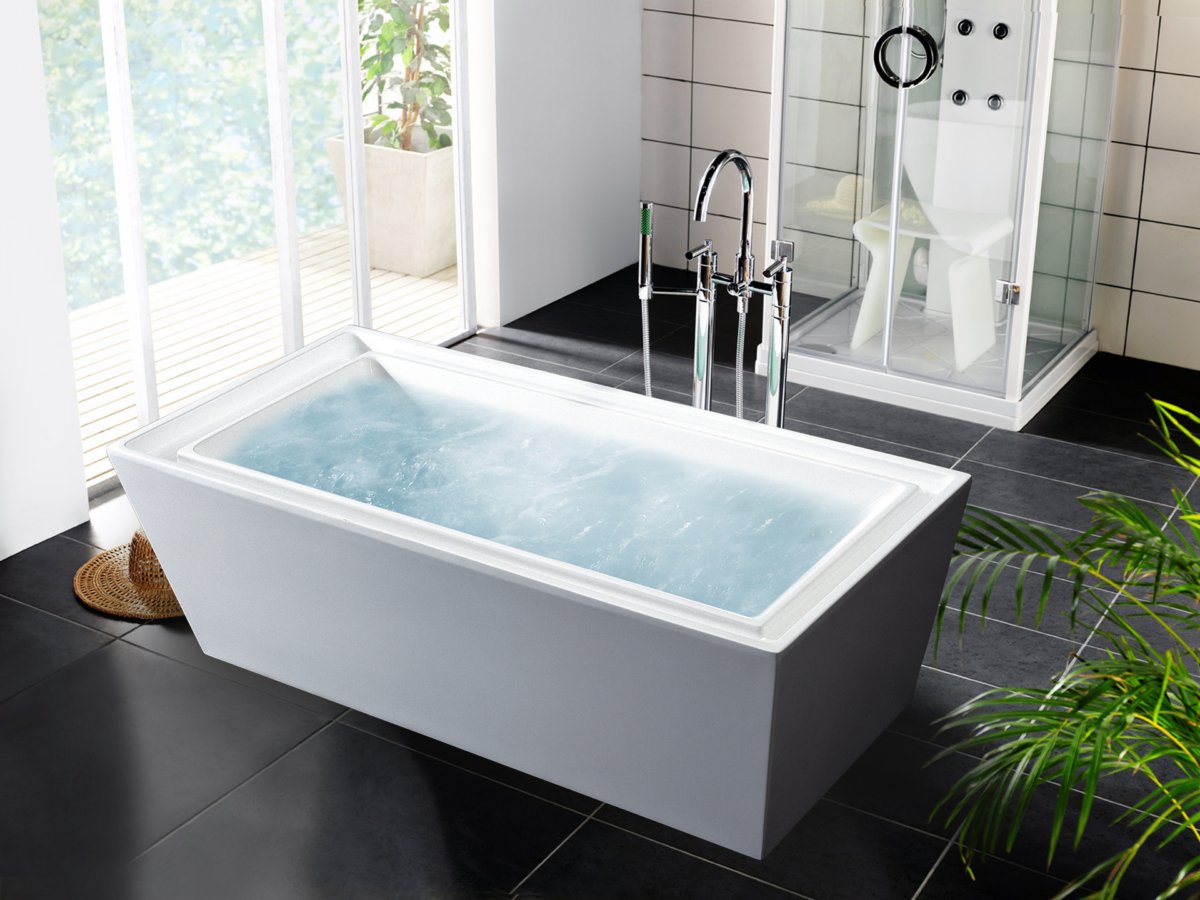 Floors
Tiles and Marbles are usual choices for Bathroom floors. We can go for Vinyl floors also if wet areas are carefully segregated either by using bath cubicles or Bathtubs. So Flooring is fine but what should we use atop on the floor of your modern bathroom? Well, premium quality rugs are one of good choices to make. These rugs definitely make your bathroom look more modern than bathmats. Always try to buy rugs that don't absorb moisture much, fade and mildew resistant. Light blue wall to wall rug would give you the perfect clean, sharp look to complement your other white fixtures and vanity.
Lighting
Lighting is the most essential part of any modern design; it is all the more crucial in the bathroom. There are ample of lighting choices available these days. Choose for minimalistic designs. Add good quality mirror lights around mirrors in addition to main light.  Please don't block skylights or windows while getting the bathrooms designed. It doesn't matter, how beautiful way, bathroom is designed, if there is no scope of natural light, it is going to be damp and gloomy after a reasonable time.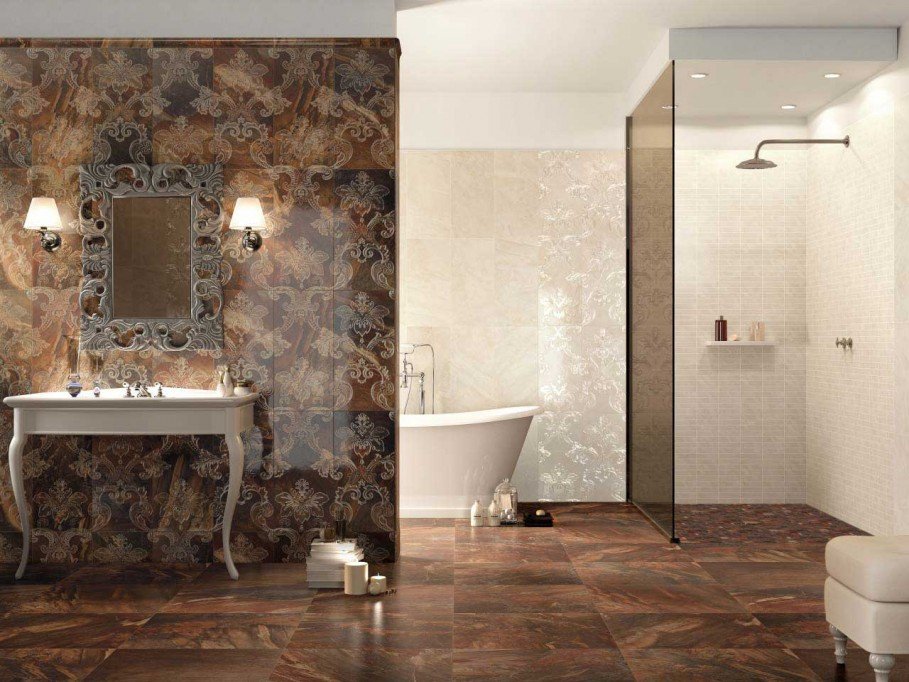 Indoor Plants
A touch of greenery always makes any space lively, it creates a connection between the indoors and outdoors. Bring the outdoors in your bathroom by adding an indoor plant or two, you could choose plants that are of low-maintenance or even artificial ones.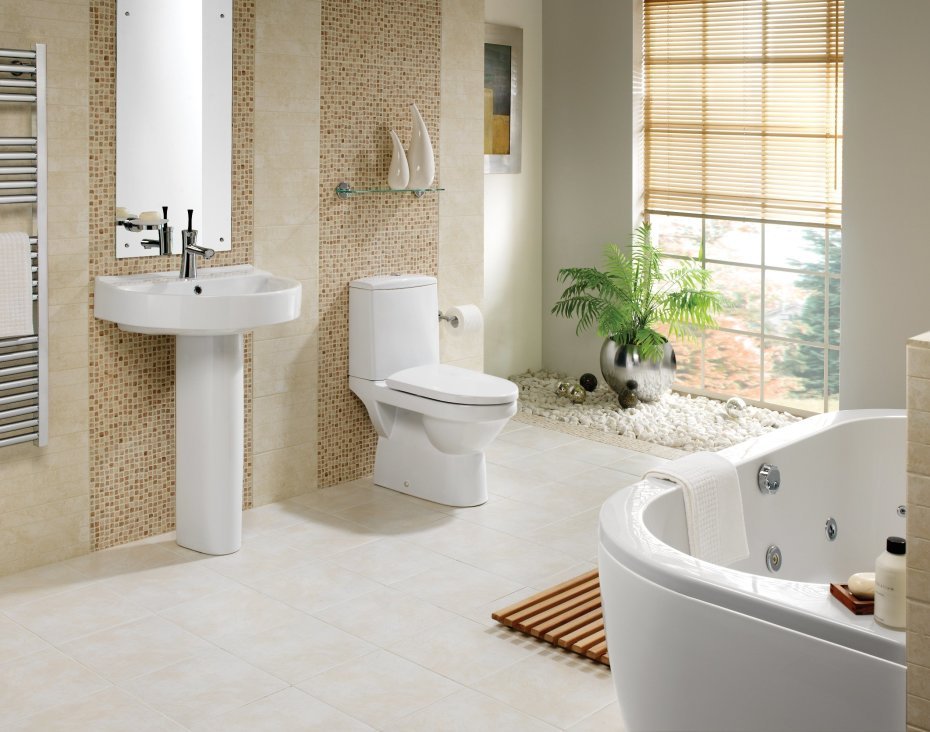 Shower curtains
Bathroom curtains don't get as much important as they should get. People just tend to buy anything because they think it's just for hindrance. You must make a choice that goes well with rest of the decor; go for light blue/cream/ white coloured waterproof curtains with an abstract minimalistic design on them.
Mirror
Choose for large size mirror over washbasin wall to give Bathroom a spacious look. You can also choose for a mirror cabinet if space is problem but take care it should not look like usual medicine cabinet. This will help you to elevate your modern bathroom space to something far from basic.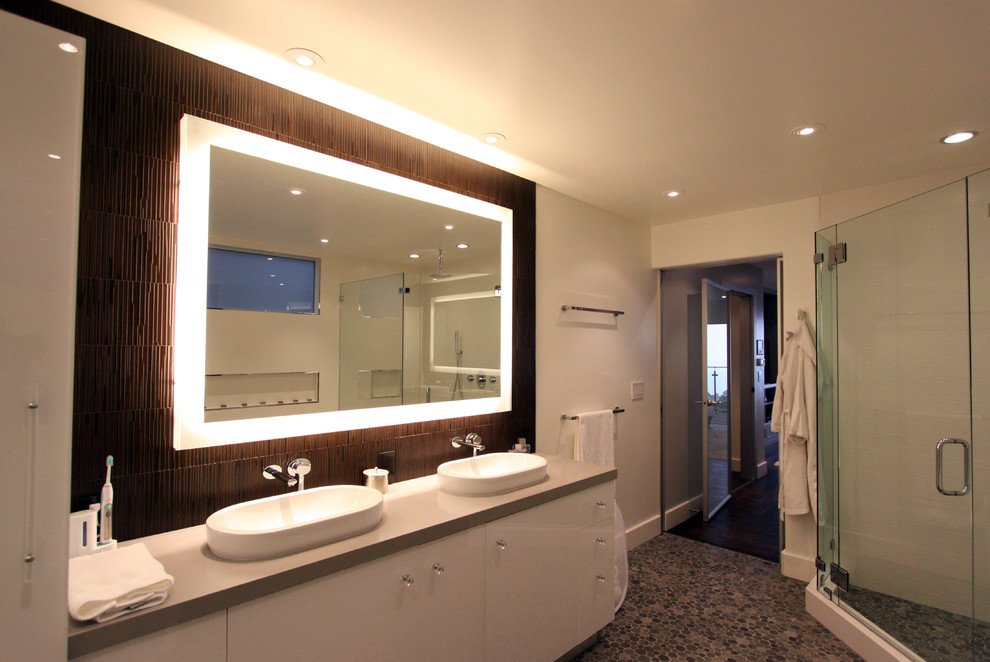 More Decor tips:
Arrange frameless mirrors on bathroom wall.
Keep small flower pots on the shelves either with artificial flowers or real ones.
Hang up one or two framed modern paintings or go for wallpapers.
Use minimal but bright colours.
Mid-century furniture.
Keep scented candles.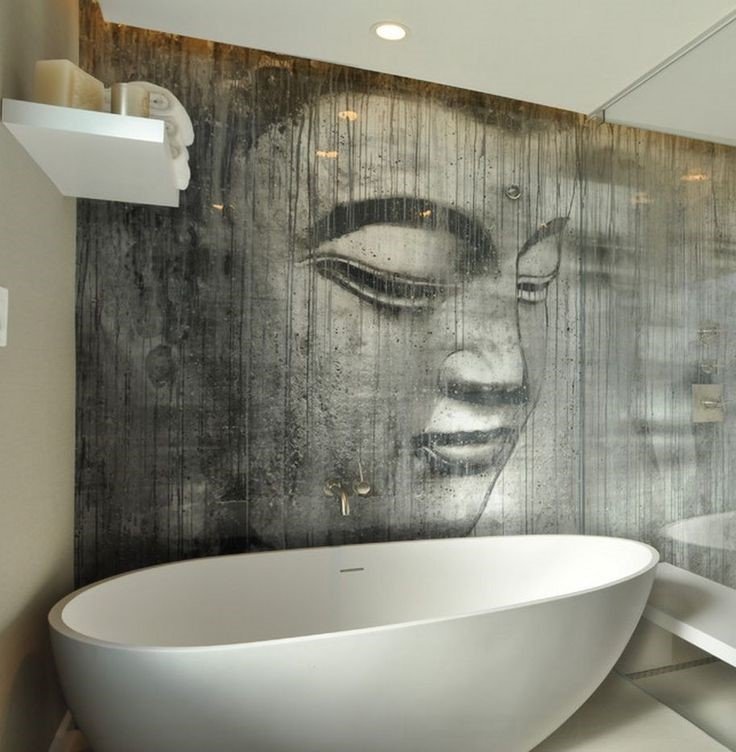 Conclusion:
If your remodelling ideas are inclined towards a contemporary appearance, keep in mind that you don't only have to have everything in white colour. Some companies manufacture extraordinary modern bathroom storage vanities, cabinets and shelves with a natural wood finish.
Contemporary bathrooms can easily be attained by adding all of the elements and ideas that we have shared with you in this article. We hope these ideas help you create your desired ultra modern bathroom.
Want to know more, there are few more excellent reads you should not miss.