How to choose overhead kitchen cabinets- Traditional vs Lift up system
Cabinet is an important part of the kitchen from the utility as well as cosmetic perspective. Therefore, it is important to choose the right design. We have been using the traditional cabinets with pull-out doors for a long time. Lift-up cabinets, however, are also becoming very popular. Here we will look at the various aspects of the two cabinets over several parameters. This should help you make an informed choice on How to choose overhead kitchen cabinets- Traditional vs Lift up system?
Aesthetic Appeal
The traditional cabinets with double doors are more common than the lift-up ones. But, to make sure they look elegant and stylish, the homeowners need to pick the right material and design. Thankfully, there are plenty of choices available. Even though these cabinets are very commonplace they can still be made to look unique through a well thought-over design.
The lift-up cabinets are slowly becoming popular in the contemporary modular kitchens. Not only are they stylish many also find them easier to use. Almost all the materials used for traditional cabinets can also be used in the design of the lift-up cabinets. But, with their unique style, they sometimes offer better aesthetic appeal.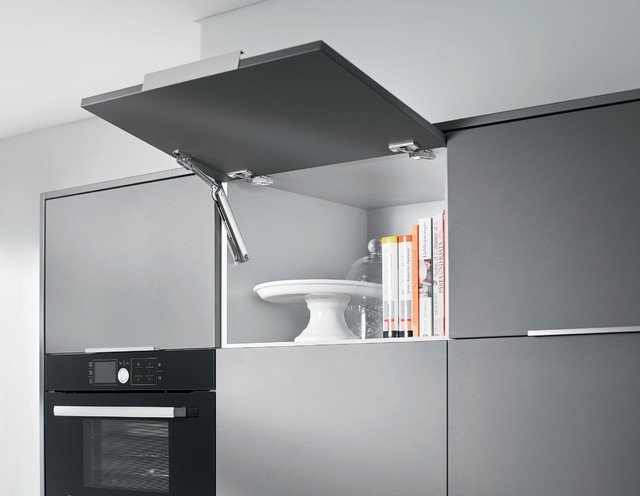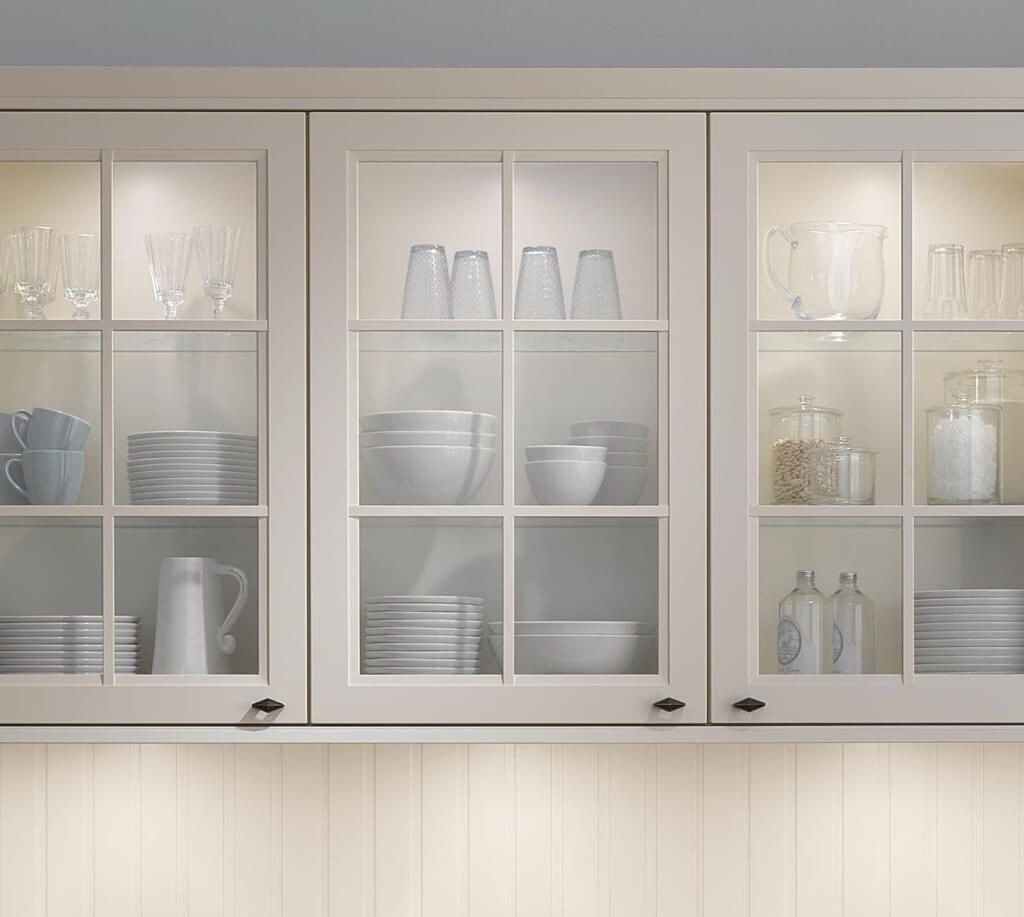 Space Consideration
Lift-up cabinets are the perfect choice for smaller kitchens. One of the biggest challenges with traditional cabinets is that their doors require more space. Also, opening multiple cabinets at the same time could be a problem as the doors may obstruct each other. Since lift-up cabinets usually fold up, they are never in the way. You don't need to hold the door of a lift-up cabinet to keep it open. There is a special mechanism that keeps them in their position even when they are open.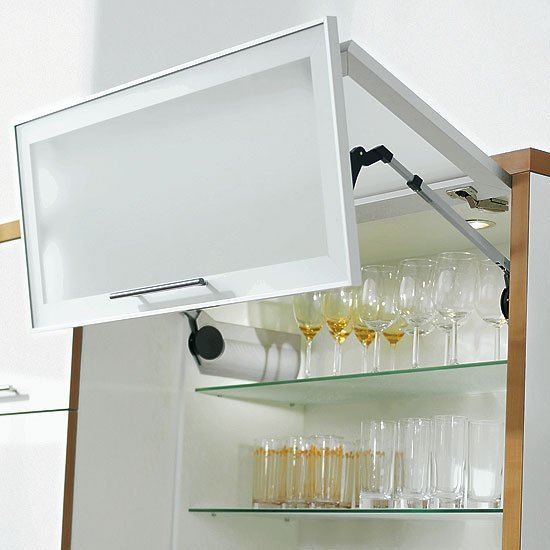 Ease of operation
The homeowners who are used to operating the traditional cabinets may initially find it a bit difficult to operate the lift-up cabinets. However, it takes very little time to get used to them. Lift-up cabinets are often easier to use. Some of them come with a button to open the door. But, the big challenge with lift-up is that you need to reach up to the door to close it. This could become more challenging for people with short height.
Traditional cabinets require you to pull the doors out to open them. This requires certain amount of effort and strength, especially if the hinges have become rusty. You need to make sure that the hinges are oiled regularly. But, in case of hinge failures or damages, lift-up doors are even harder to operate.
Cost factor
As far as the exteriors of the cabinets are concerned, both types of cabinets can be designed using the same type of materials. Cabinetry is usually finished in wood, which is available in a wide price range. You can use other materials as well such as acrylic, laminate, UV, membrane foil and more. The price largely depends upon the material choice.
What's important to note is that lift-up cabinets in the same material still cost more because of the additional hardware mechanism used in the design.
If you need to know more about Kitchen cabinets. There are few excellent reads you should not miss.