Cabinets are a great utility in any kitchen as they help you organize a number of items that would otherwise lie in disarray all around. At the same time, it plays an important role in the overall appearance of the kitchen. In fact, it is one of the most pronounced visual aspects of the space. Choosing the right cabinetry can transform the area dramatically. A variety of cabinet finishes are available in the market and we will take a look at them in this article. This will help you make an educated purchase, so here is A Quick Guide to Kitchen Cabinet Finishes.
Ultraviolet (UV) Finish
UV finish is an emerging trend across many parts of the world. Most people like to add the glossy touch to their kitchen space and UV gives them exactly that. The UV finish is produced by applying by coating the MDF board with UV coats over a span of more than 10 days. It takes a great deal of effort to create this finish but the result is attractive.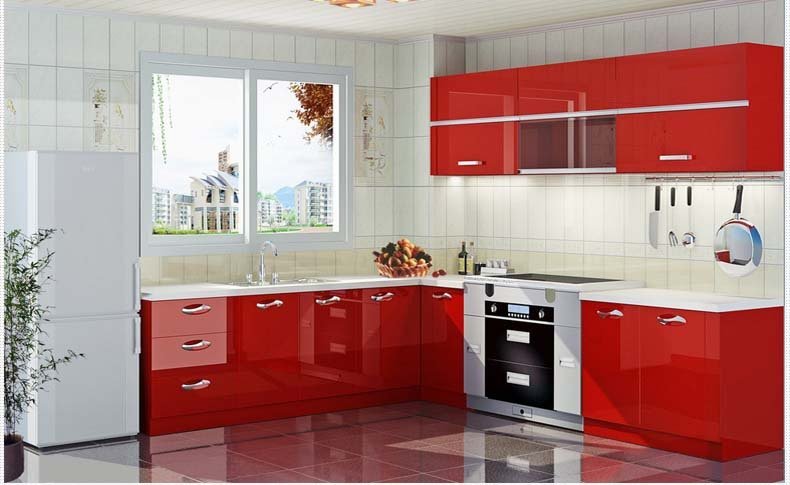 Pros:
– Plenty of glosses and colours to choose from
– Resistant to water, dents, heat, scratches and thus UV is highly durable
Cons:
Cost more than most other options we have discussed on this list
Laminate Finish
Laminate is one of the most popular finish materials not only for cabinetry but also for other surfaces such as worktops. This material design involves combination of resins and special papers. The surface of laminate is printed with various colours, textures and patterns.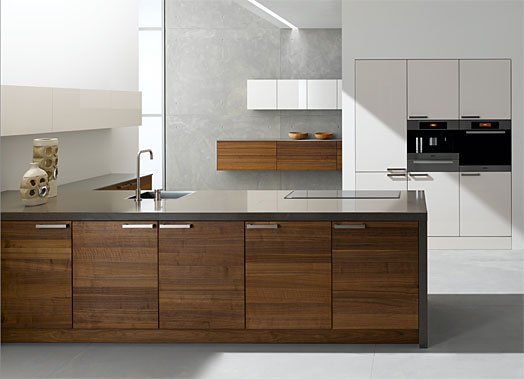 Pros:
– Wide range of style choices available including glossy and matt
– They are the cheapest surface materials available and hence immensely popular
– Highly durable; they are resistant to heat, scratches, and moisture
– Easy to maintain
Cons:
Although laminate offers a wide range of choices, the overall visual appeal is not as impressive as one may want.
Acrylic
Acrylic is one of the glossiest and elegant looking cabinet materials you will find. It instantly enhances the overall visual appeal of the area. It offers several choices in gloss and colours.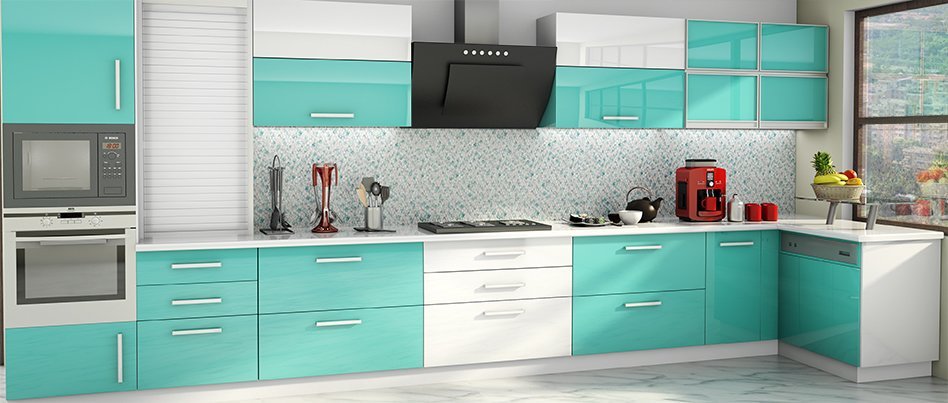 Pros:
– It is an extremely stylish and beautiful looking cabinet finish
– There are plenty of choices available in colours and designs
– It is highly durable and does not lose its sheen for several years; it is also resistant to scratch, heat, dust, and wear
Cons:
Acrylic is easily one of the best options you can get; but it is more expensive than the other finish materials.
Membrane
Membrane has become quite a viable option as the cabinet finish material for various types of modular kitchens. It offers a completely different visual appeal to the kitchen area. Whether you have a contemporary or traditional kitchen, you can use membrane finish easily. In spite of offering great looks, it is still a cost-effective solution.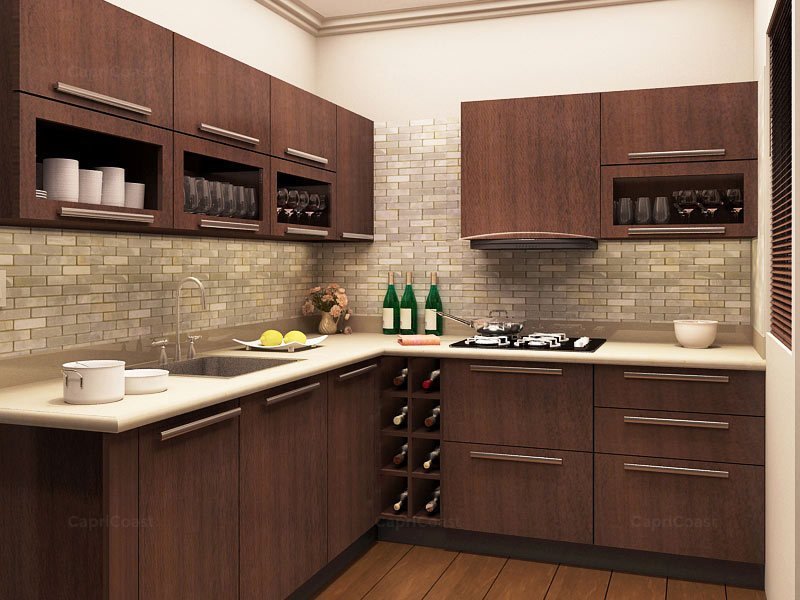 Pros:
– Available in both gloss and matt finishes
– Wide range of choices available in textures and colours
– It has a strong aesthetic appeal
– It is more cost-effective than many other finish materials
Cons:
– Prolonged exposure to sunlight tends to decolour the surface
– Over a period of regular use the membranes tend to peel off
Overall as a thumb rule, you should go for Acrylic or Laminated kitchen cabinet finishes, if there is no specific reason to use other options. If you want to read more about comparison between Acrylic and Laminated finishes, click on the link Acrylic vs Laminate: How to select best finish for kitchen cabinets.
Follow more Articles on Kitchen design and components