Want to give your kitchen cabinets a fresh new look? Cabinetry can transform the space without with burning your finances. With a cornucopia of options, you can easily fulfill your aesthetic as well as budgetary needs. You can instantly add style and functionality by simply adding acrylic cabinets in your kitchen. To figure out what suits your kitchen best, let us provide you some food for thought. Read here to know for Pros and cons of acrylic kitchen cabinets.
What is acrylic?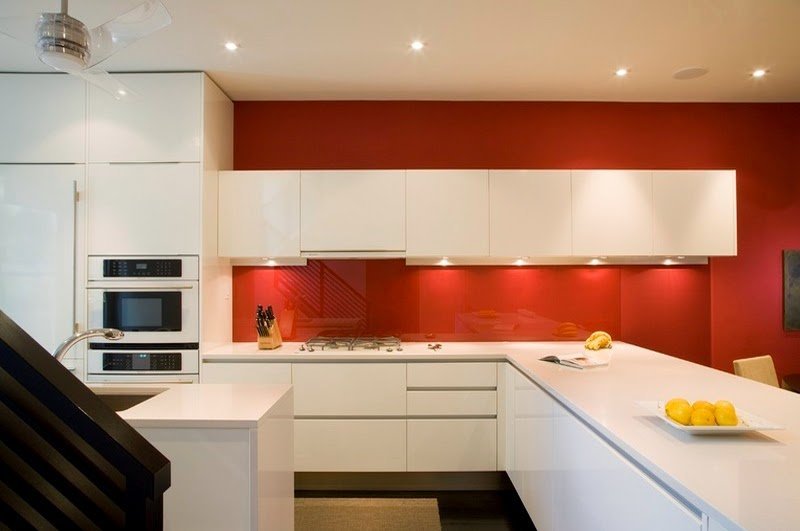 Basically, acrylic is a non-toxic finish that provides a flawlessly smooth texture and a glossy look to kitchen cabinets. Acrylic closely resembles glass but has properties that make it superior to glass in so many ways. This finish is available in a wide array of colors and offers an incredible, mirror-like style and panache to your cooking space.
Types of acrylic kitchen cabinets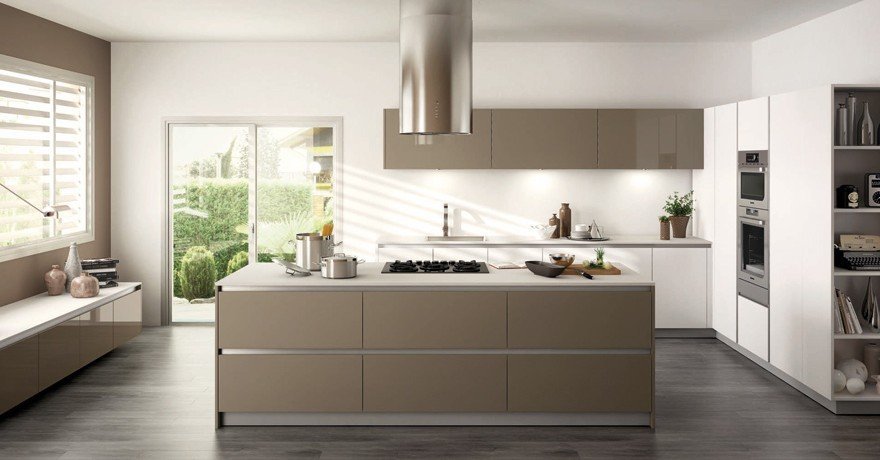 Two types of acrylic kitchen cabinet doors are available in the market– Solid acrylic doors and acrylic faced doors.
Solid acrylic door cabinet is priced higher as it is made of acrylic completely, that means these doors have a better and more even color look. However, the later is a less costly option. The procedure of applying this acrylic finish to kitchen cabinet doors is intricate where acrylic sheets are glued on an MDF board. Afterward Acrylic sheets covered with a protective layer and sealed at the ends.
Pros and cons of acrylic kitchen cabinets
The acrylic kitchen is a popular finishing material for kitchen cabinets and it lends your kitchen an elegant appearance. This reflective material is available in a plethora of colors to complement all sorts of kitchens. However, just like every other finish, acrylic finish has its own set of pros and cons.
Pros:
#1 Aesthetics
A premium high-gloss finish option preferred for high-end modular kitchens, acrylic finishes are visually appealing, warm and welcoming. Acrylic offers an incredible textural contrast with a range of backsplash materials. Not only does this glossy cabinet material make your kitchen sophisticated, it also offers a sense of extra space to the kitchen.
#2 Color and Varieties
Acrylic finishes are available in a wide range of vibrant colors and they do not lose its sheen and hue for a long time.
#3 Durability
Acrylic is a highly durable material that retains its visual appeal for many decades. It is also scratch resistant and therefore regular wear and tear is not a setback. The gloss and shine remain intact for a substantial number of years. They are also moisture and UV light resistant.
#4 Maintenance
Acrylic finishes are easy to maintain and one can easily clean them with mild soapy water.
Cons:
1. We need to clean it regularly as fingerprint marks, dirt, and stains are more prominently visible.
2. Considering their aesthetic appeal and easy maintenance, acrylic finished cabinets are more expensive when compared to other finishes.
3. Some color disparity might occur while replacing kitchen cabinet acrylic finish of the same shade after a couple of years.
4. Acrylic finish is relatively more prone to scratches and dent in comparison to laminated or polished veneer surfaces so need careful handling.
5. Acrylic sheet has some issues regarding its stickiness over MDF or ply base so need careful workmanship.
The kitchen is the focal point of the house where we spend a considerable amount of time, therefore it is essential that you opt for the best finishes for your cabinets so that they stay in good condition and trendy in the long run. Laminate finishes might have been the old favorite among Indians, but there is no denying that acrylic finishing is visually more appealing than laminates.
If you want to explore more about latest kitchen trends, there are few more must not missed articles