Adding a new backsplash to your kitchen is an astoundingly easy way to give it a makeover. Nowadays, even the smallest kitchens have backsplashes made of wide-ranging materials to make the space easy to maintain and clean. Kitchen backsplash has the ability to transform the kitchen interior with the right blend of colors and designs.
Whether your dream kitchen is sleek and modern or cozy and rustic, these tile design ideas will have you covered. Explore these kitchen backsplash trends to be able to pick the perfect one for your kitchen.
7 Stylish Ideas for Your Kitchen Backsplash
Idea #1: Captivating Colored glass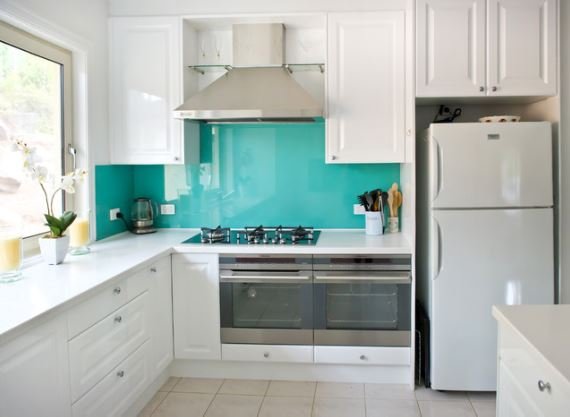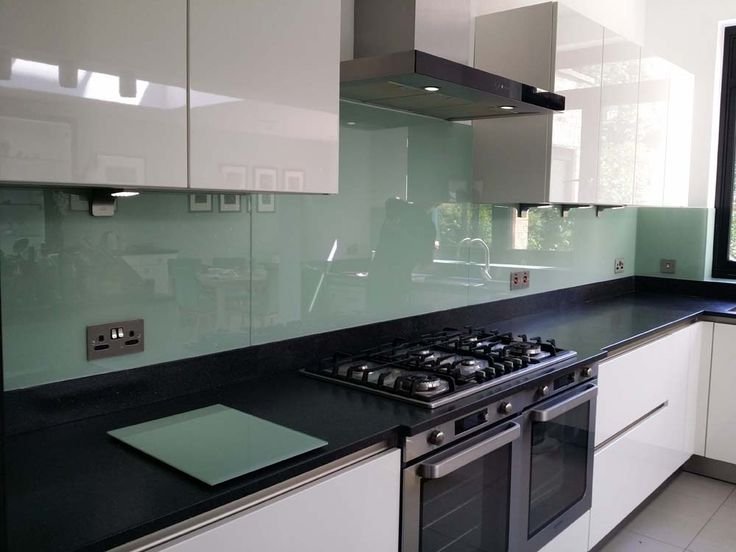 When you are not able to find the perfect tile that matches the counter, then it is best to go for a solid color instead of a pattern. In such situations, a solid colored glass backsplash makes a bold décor statement. It also reflects light making a kitchen look more spacious than its real size. In a fuss-free minimalist kitchen, colored glass adds instant drama to the plain walls.
Idea #2: Trendy terracotta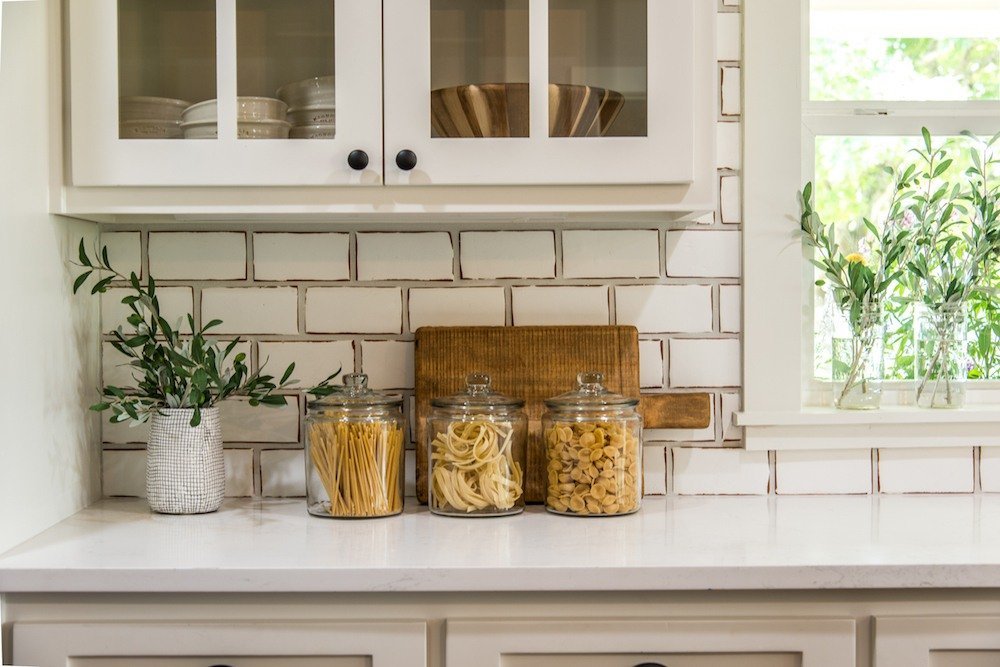 With so many great terracotta tiles design available today, the backsplash is a great space to make a strong style statement. The terracotta tile will give your kitchen backsplash a dazzling appeal that is trendy and will certainly stand the test of time. The warmth of terracotta tile will create a contrast with the coolness of white or neutral cabinets.
Idea #3: Mesmerizing Moroccan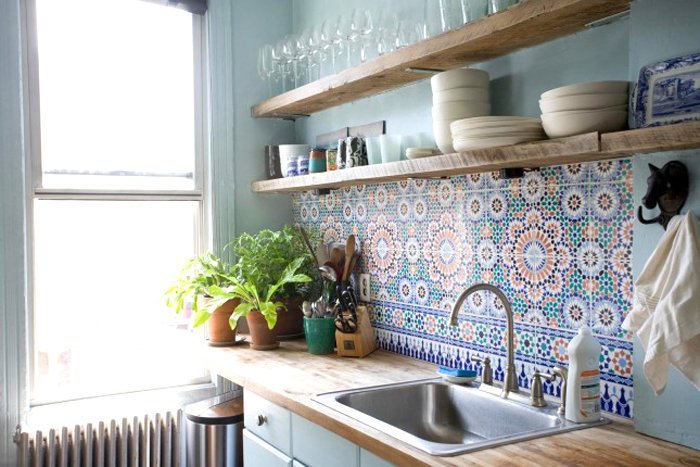 Moroccan kitchen backsplash tiles take advantage of the rich colors as they are a vital feature in creating the Mediterranean look. The vibrant colors, materials, textures and specific ornaments create classy, unique kitchen space with sophisticated visual aesthetics. With such a backsplash, your kitchen will never fall out of style.
Idea #4: Mosaic magic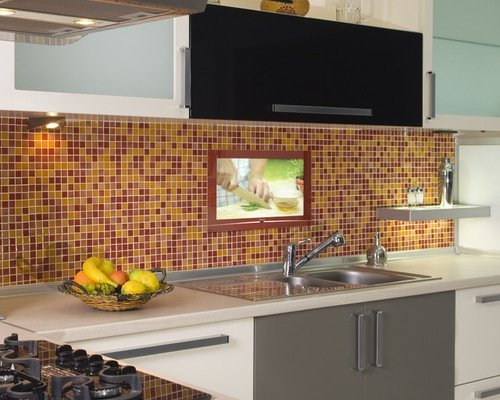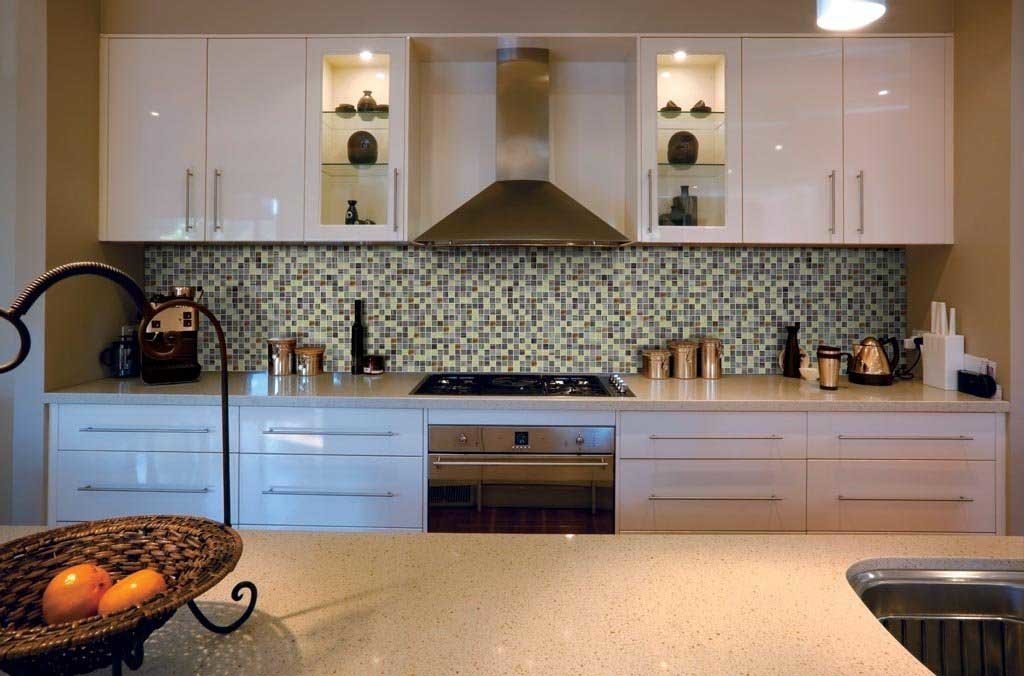 The versatility of mosaic tiles is everlasting. In fact their striations make the kitchen backsplash area appear longer than its actual size. These can be used in a variety of layouts to give the kitchen a spaced out look or to create a hypnotically fascinating ambiance.
Idea #5: Pattern play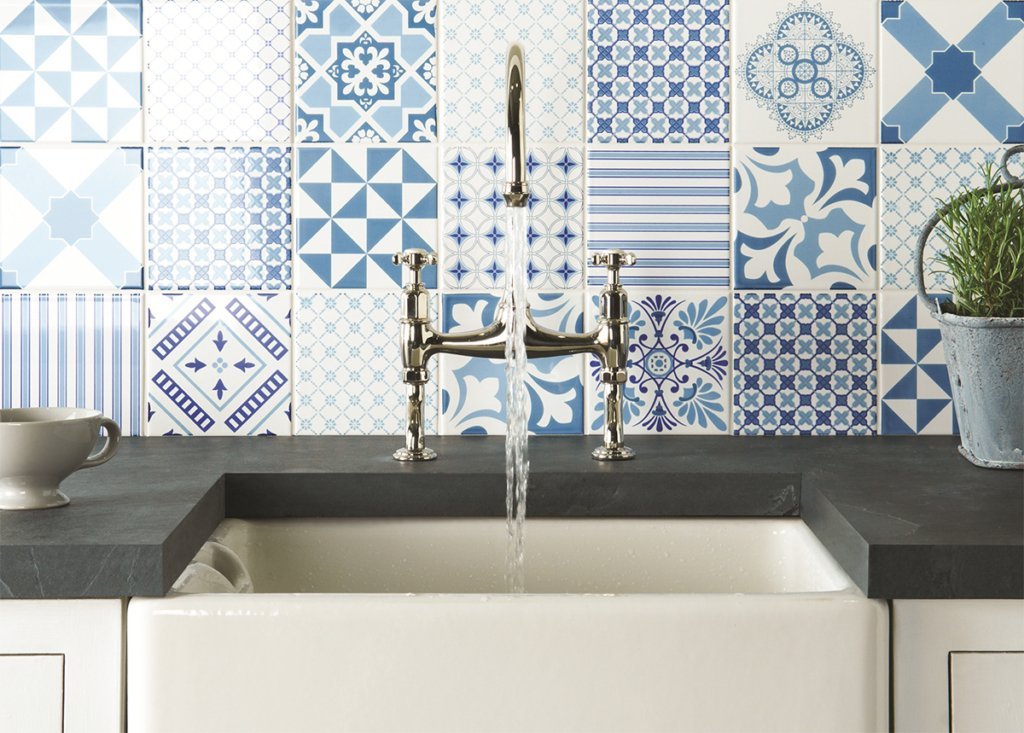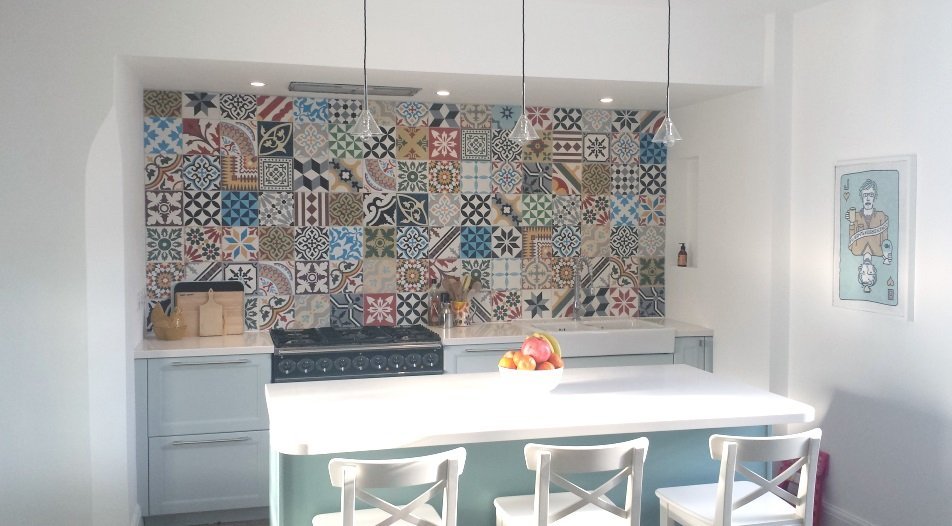 The secret to pulling off the classy look is to let a patterned tile rule all the visual attention by keeping the countertop and cabinet design materials low-key. White cabinets and countertops offer just the right neutral backdrop. The busy pattern on the backsplash works best when it's paired with simple neutral cabinets.
Idea #6: Faux brick fashion
Earthy materials like brick and stone provide more than just a rustic charm to the kitchen as they make the kitchen appear warm and welcoming while maintaining a vintage touch that is unquestionable. Faux brick tiles are indeed a delight for people who are bored looking at the typical glossy kitchens. These faux brick backsplashes are easy to install and inexpensive than other similar alternatives.
Idea #7: Deft disco tiles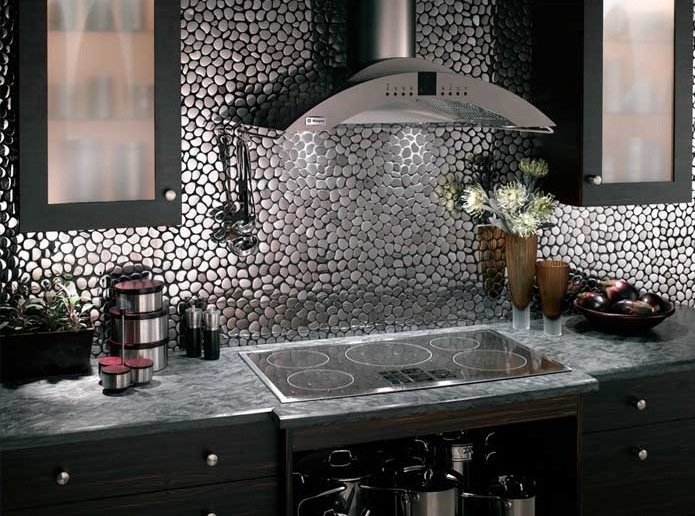 If you have a contemporary kitchen, one of the easiest ways to make it look dynamic is by using irregularly shaped glass disco tiles for the backsplash. Disco tiles are visually alluring and elevate the mood in the kitchen to a great extent. This will create a unique, stylish and sophisticated aura in your kitchen.
These 7 Stylish Ideas for Your Kitchen Backsplash are just the right choices when you mix them with perfect cabinets to make it a cheerful place to cook in. Gone are the days when kitchen backsplashes just protected the kitchen walls from spills and splashes. Nowadays a broad array of attention-grabbing materials make the backsplash the focal point of modern kitchens. So get the design inspiration & modernize your kitchen with these smart kitchen backsplash ideas.
Want to know more about modular Kitchen designs & various kitchen components, there are few more excellent reads, you should not miss