The sink is the most significant part of any kitchen. So, it is extremely necessary for you to choose the right kind of kitchen sink that will flawlessly compliment the look and the entire decor of your kitchen. Apart from being extremely sturdy, it is also vital that you select the right sink that is easy to maintain. One can easily be overwhelmed as there are numerous types of kitchen sinks available in the Indian market. Which type of sink will go with your kitchen countertop? To help you buy the right kind of sink, we have outlined the types of kitchen sinks available in India. Within the huge realm of sink options, there are 2 basic differentiators, classified into:
#1 Type of Bowl
 #2 Type of installation 
TYPES OF BOWL
Single-bowl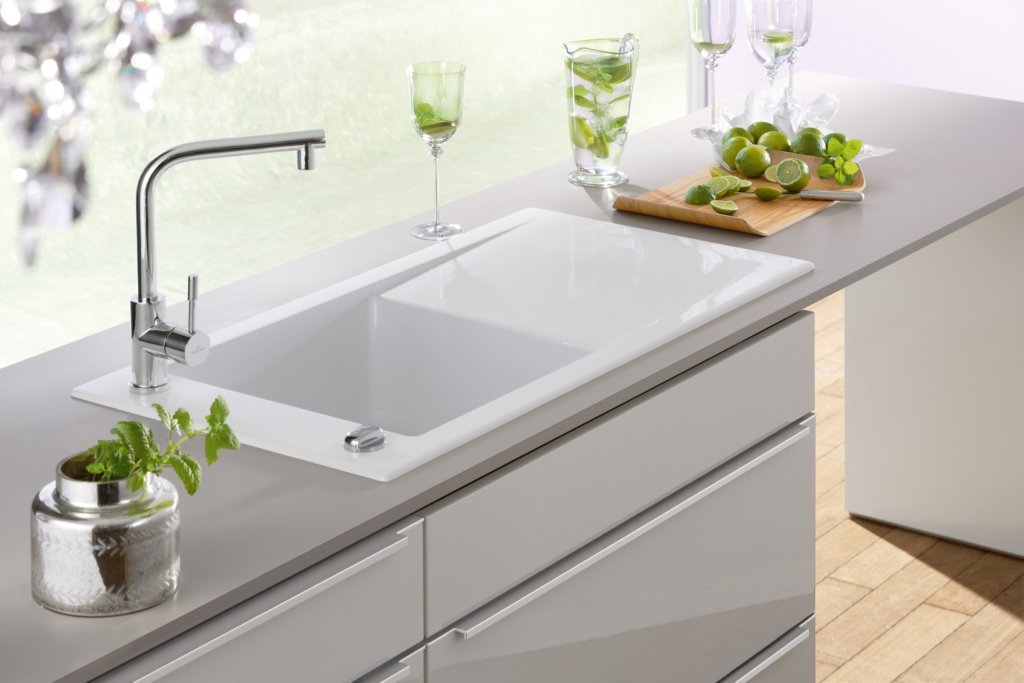 As you may have guessed, a single bowl sink has only one basin. While some homeowners think that having more bowls is better, this isn't true always. If space is a scarce commodity in your kitchen, this may be the right type of sink for you as these are usually available in compact sizes. Single bowl sinks can lend a sleek look to your kitchen.
Double-bowl sink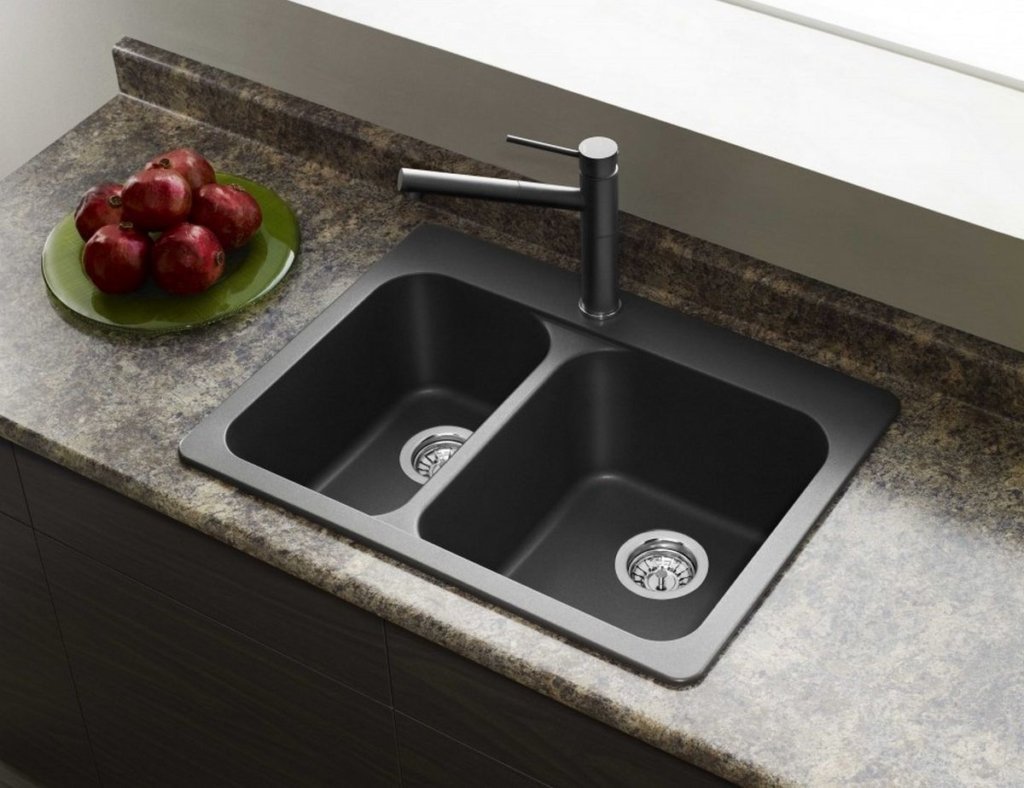 Most, many modern kitchen sinks feature two bowls, for the flexibility it offers its user. These are ideal for those who prefer to wash dishes manually. You can wash them in one bowl and rinse in the other.
These sinks come in a wide range of configurations–unequal size bowls, two equal bowls of different depths, two equally-sized bowls of the same depth, etc. However, the right type of sink for your kitchen can only be decided based on your activity in your kitchen, so spare some time to think through your options before shelling out your hard-earned money.
Sink with Drainboard
Drainboard kitchen sinks deserve more admiration since they keep your countertop cleaner. This is a popular choice in Indian kitchens as it provides space to dry utensils or drain vegetables. However, it often occupies more space on the countertop.
TYPES OF INSTALLATION
Top mount sink
Top mount sink or Self-rimming sinks are relatively easy and economical to install. They just fit into a cutout in the kitchen countertop and are supported by the overhangs of the sink that cover the cutout. However, top mount sinks don't have the lustrous, modern look like the undermount sinks. It's easy for the area between the edge of the sink and the counter to amass dirt.
Undermount sink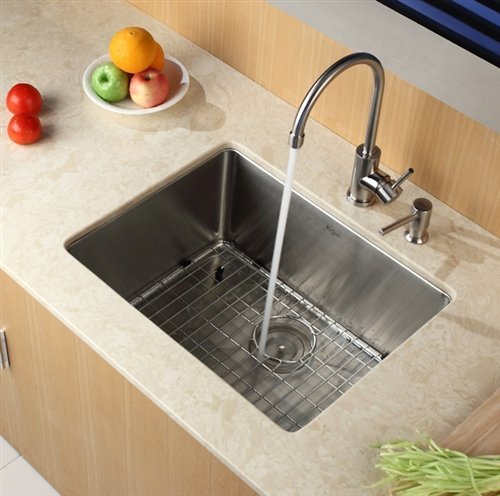 Undermount sinks are attached under the countertop. They are either suspended from the bottom of the countertop or are supported from the bottom by the base cabinet structure. While undermount kitchen sinks look elegant and are easier to maintain clean, they are much costlier than top-mount sinks.
Integrated sink
Integrated sinks are made from the same material as the countertop they are used in. The outcome is the seamless look of a smooth transition from sink to the countertop. Recently, the integral sink has offered an opportunity for creative expression and tailored design in sink installation.
As the sink will stay in your house for the long run, installing or upgrading your kitchen sink demands that you do plenty of research beforehand so that you make a wise choice. Getting the right kitchen sink can help turn your kitchen into a more functional and easier cooking setting.
If you're planning to build or remodel your kitchen, make sure to choose the sink and countertop simultaneously. Additionally, it saves time and there is a lesser possibility of ending up with an incompatible pair.
We hope, now you have an enough idea about types of kitchen sinks. If you want to read more about Modular kitchens. Click on links below
Factors Which Affect Modular Kitchen Prices
Granite for Kitchen Countertop
Modular Kitchen: Glass Cabinet Shutters
Indian Kitchen : Traditional cabinets vs Lift system
A Quick Guide to Kitchen Cabinet Finishes
Acrylic vs Laminate : How to select best finish for kitchen cabinets