Dining room, in many houses, is the extension of the living room. However, in some houses it is a separate space. In any case, you would want your dining room to look beautiful & looking for few Dining room decoration ideas. Here are Ten inspirational Dining room decor ideas.
Dining room decoration ideas:
Using the shade:
it is a great idea to use the shade in the dining room. The shade could hang from the ceiling above the dining area. You can give the desired accent to the shade by putting a ribbon around the edge of the shade. Keeping the lights dim would make your dining room look classy.
Striped paint:
Lend a perfect pattern to your dining room wall with the striped paint. Contrast the paints well so that they appear visually appealing. For instance, you could use two different shades of the same colour. It will be a great makeover for your dining room area.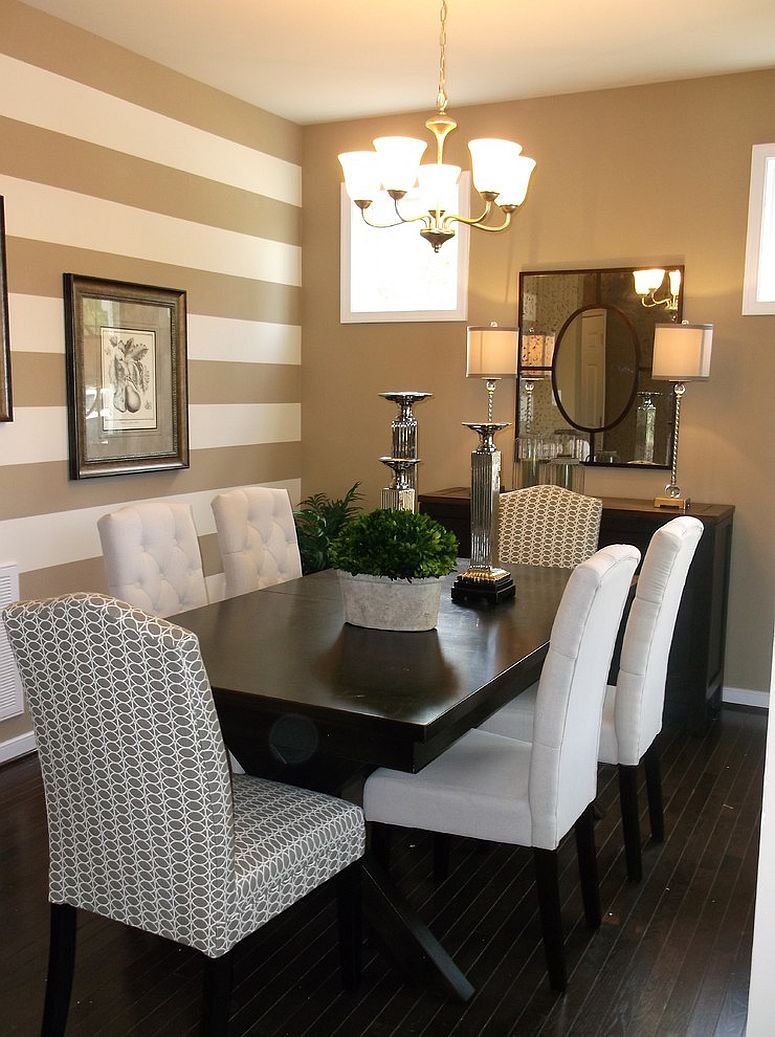 Change the lighting:
lighting with industrial style could be a perfect option for your dining room. It makes your dining area look more modern. The modern lighting looks even more fabulous with the natural items, such as wicker chairs. This is a perfect blend of elegant and beautiful.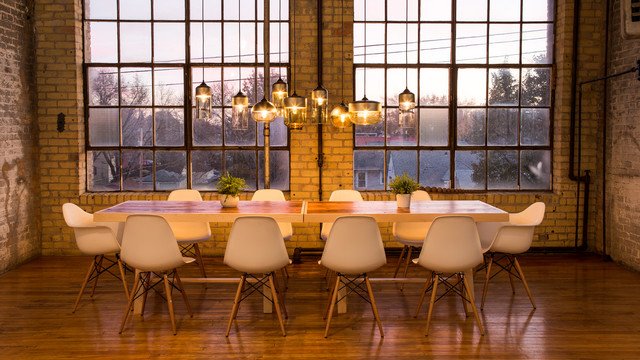 Try slipcovers:
Over a period of time the looks of your chairs could become boring. If you want something new and inspirational for your dining room, try the slipcovers. They will enhance the appearance of the chair with upholstery instantly. They also add a dash of sophistication to your dining area.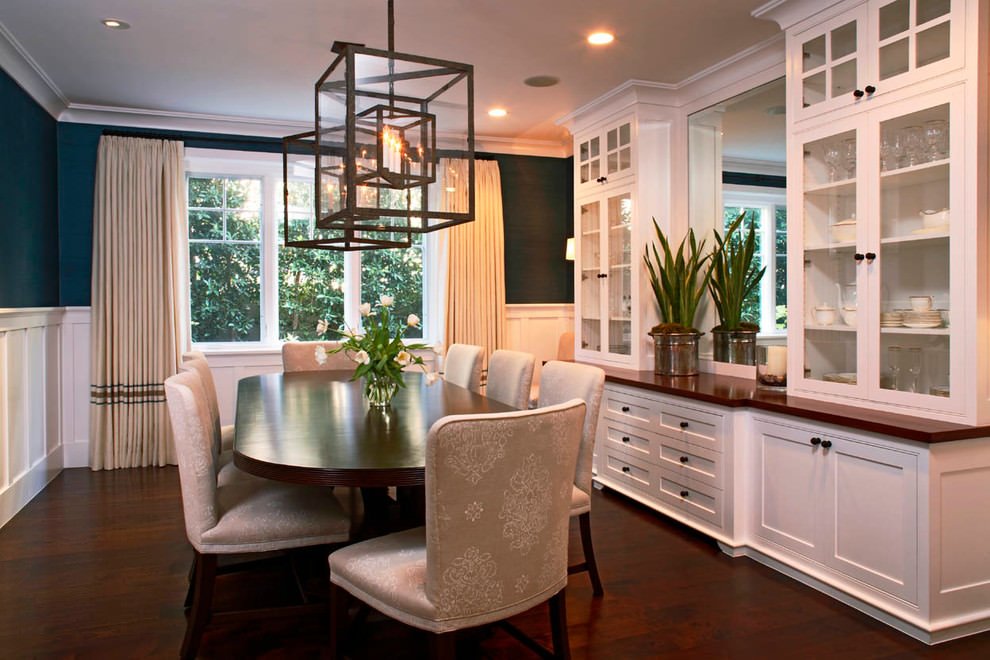 Dishes collection:
If you have the dishes you would love to showcase, make sure you do display them in the dining room. A wall cabinet with glass doors is a perfect place to keep your finest dishes. It will be great addition to the dining area.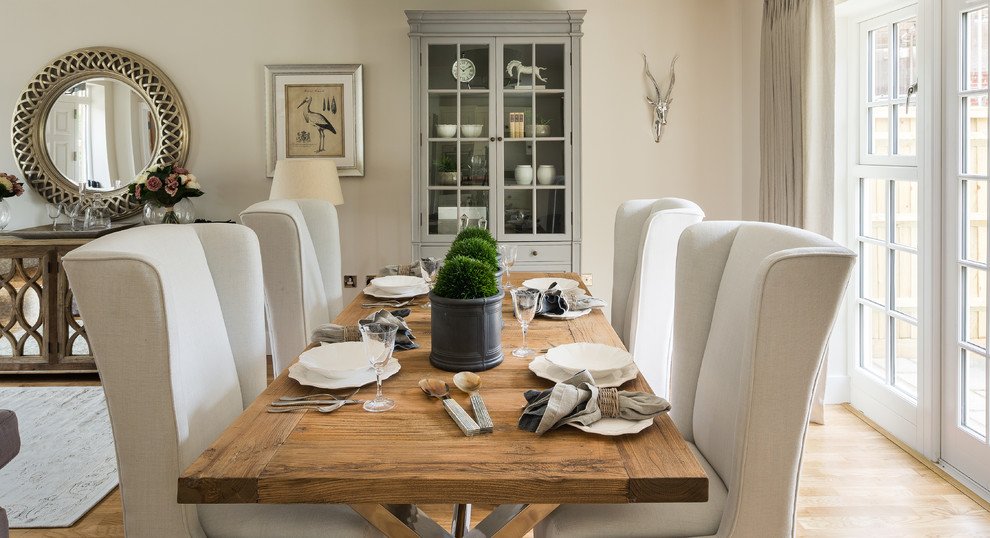 Patterned ceiling:
Make the dining room more inspiration with the patterned and colourful ceiling. The solid colours for ceilings are a passé now.  Use elegant and visually appealing patterns to make your dining room look more amazing.
Lighting fixtures:
If you love lights, you can use a lot of lighting fixtures. You can do that in a way so that it doesn't seem you have done too much of it. Chandeliers or pendant lightings are definitely a great addition to any room and they will make your dining room look incredible.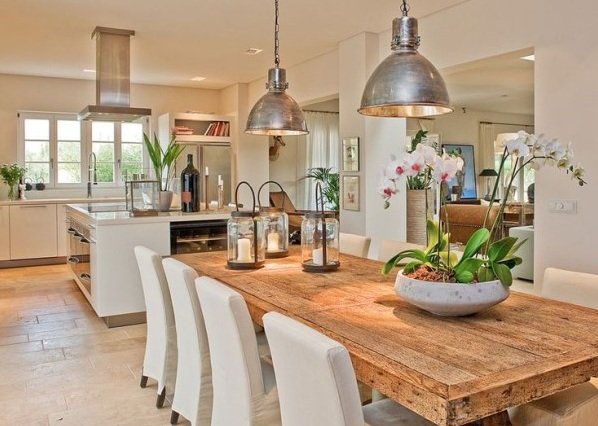 Wallpaper:
Today, the wallpapers are available in some really exciting colours, patterns and textures. In fact, if used properly they can easily look better than the paint. There are so many options available. Pick the right wallpaper and place it strategically to enhance the appearance.
The rug:
Floor is an extremely important part of any living area. To make the floor look more beautiful and to upgrade the overall decor of the dining room, buy a nice rug. A large rug over which you could also place your dining table would look great.
Bring nature to the dining room:
Adding plants and flowers to the space could make your dining room look more welcoming and warm. Choose green plants and colourful flowers for the area.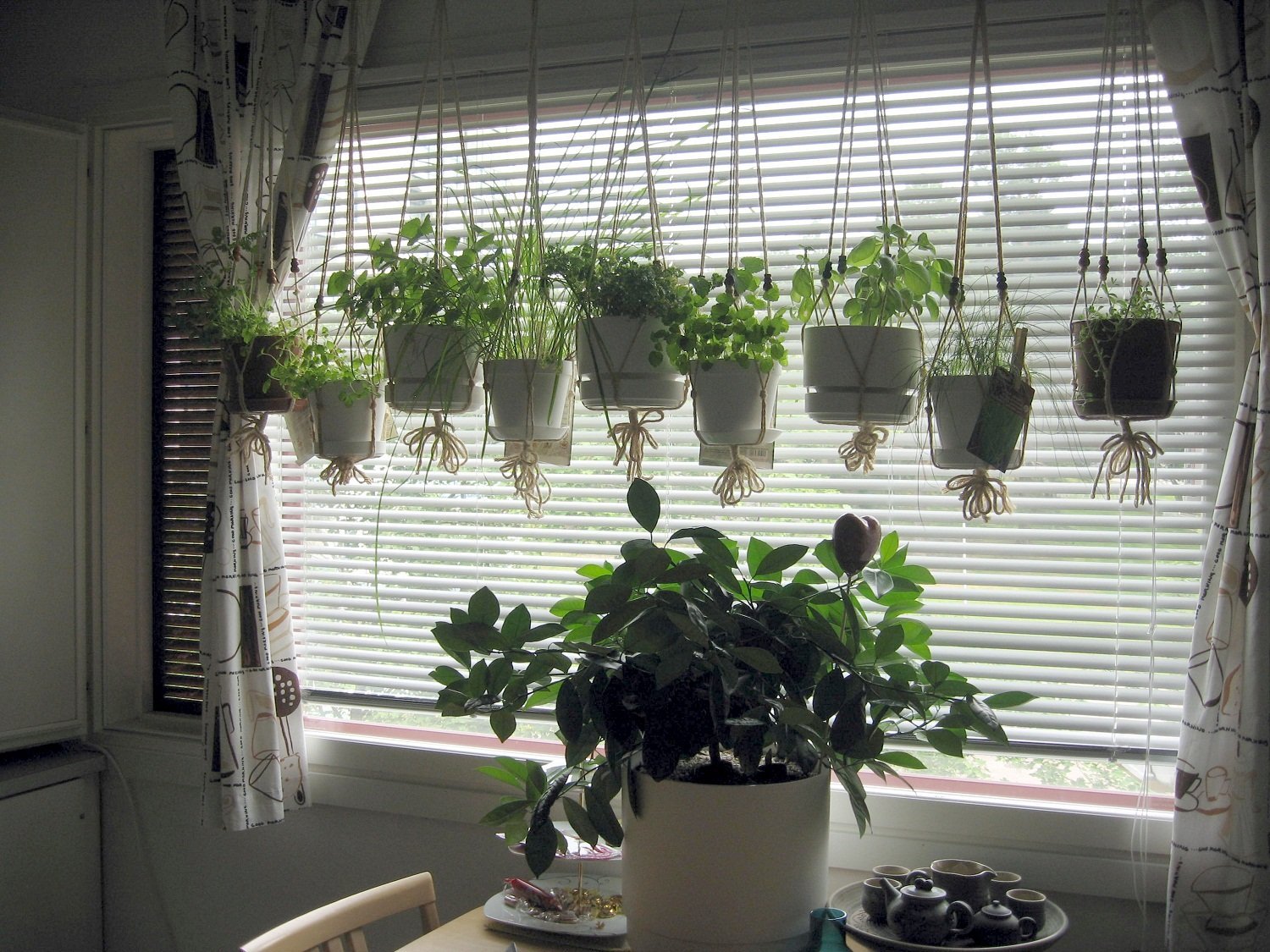 If you want to explore more, you can find more about Dining Room decoration Ideas here.