How to design a Beautiful SPA Interior? SPA is not just a treatment process or space, it's a lot more than even the sum of two. It is actually an overall ambience comprises of Indoor ambience, therapeutic process and hospitality. Here are 4 Interior design tips to make an Awesome SPA Interiors.
SPA Design Tips 1-Create Textures:
For Interior point of view, SPA design is about creating creative expression through use of materials and textures. As an example, Use of Wall hangings, pillows, rugs and unique bed coverings to create texture and contrast in spa. One can explore Locally made textiles emphasising a return to folkloric ideals and handmade crafts. Balance a combination of elements, such as reclaimed woods and other recyclables, textured glass, and metals such as copper and bronze.
SPA Design Tips 2-Bring the Natural Outdoors In:
SPA is something which relates to Nature. So, it makes sense that one should explore the possibility of creating a sense of the exotic Natural outdoors in interiors by using waterfalls, bamboo, and stone. Natural elements such as slowly flowing calm water and meditative gardens intrigue spa visitors as they experience the environment along with their treatments.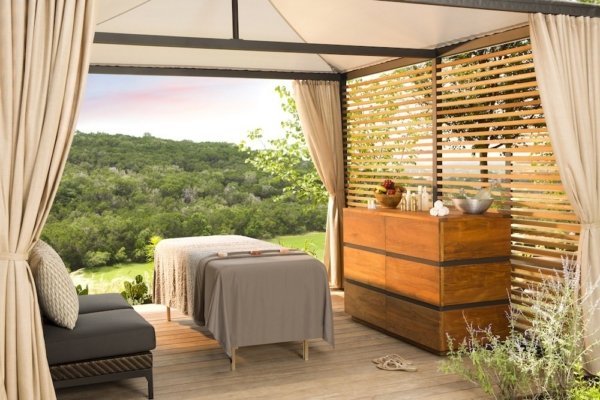 SPA Design Tips 3-Don't Forget Dramatic Doors:
Another interesting piece of advice, one should pay attention to doors and entryways, Why? The Doors and entryways signify a "crossing-over" to a place where people can leave hustle and bustle of their everyday lives behind. As If we forget to tell you earlier, SPA Design is all about creating a serene ambience, like someone in some kind of meditative state where everything is so calm and pristine. Feature like Water elements, plants and specialized lighting can liven up a plain looking door.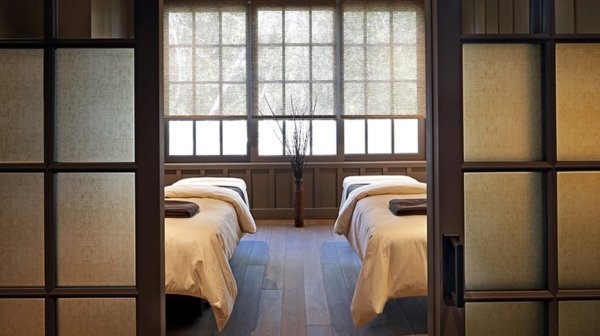 SPA Design Tips 4-Choose Colours which Stimulate the Senses:
Likewise, a design statement "Flat colours are out and colours with depth and character are in", The SPA Interior design philosophy should be to create environment that engage the senses. Splashes of colour enliven our spirits; luxurious textures engage our touch; aromas tantalize our sense of smell. One should use most possible all aspects of design to add to the overall experience to make the success of a spa.