Planning to redecorate your Bedroom and thinking about which colour tone theme, you should choose for your Room Interiors. looking for some quick inspirations for Trendy interior color themes so here are few Expert's pick Hot Trendy color themes for bedroom interiors. Find out latest Trendy tones to decorate your Bedroom for this season.
Hot Trendy color themes for bedroom interiors:
Shades of Blue
If you decide on to brighten your bedroom with only one color, make sure to vary the shades to create a trendy ambience. Do not be afraid to club patterns like floral and stripes and create a unique print with it.
Mix It Up
When one wall of bedroom is colored differently from the other three, the appearance instantly feels exclusive. Soften up the ambience by selecting colors that are vibrant for the unique wall.
Pretty in Pink
Use this pattern to design a girl's bedroom. Play with floral prints in pink and red or both. Rejoice the room environment by using lot of pink and match the curtains and bedding of the same color tone.

Sunny Disposition
Using lemon color for bed sheets, curtains or prints for reflecting the sunny side of the personality in your room is a good idea to do interiors. The bedroom throws positive vibes when done with lemon color interior.
Staying Neutral
Most bedrooms are designed to be used a living as well as a work from zone. Such places are designed by using neutral colors or by maintaining a proper color balance in the room. Using terracotta and other materials like cotton, synthetic etc. for doing the bedding variably as per the requirement can introduce comfy interior in the bedroom.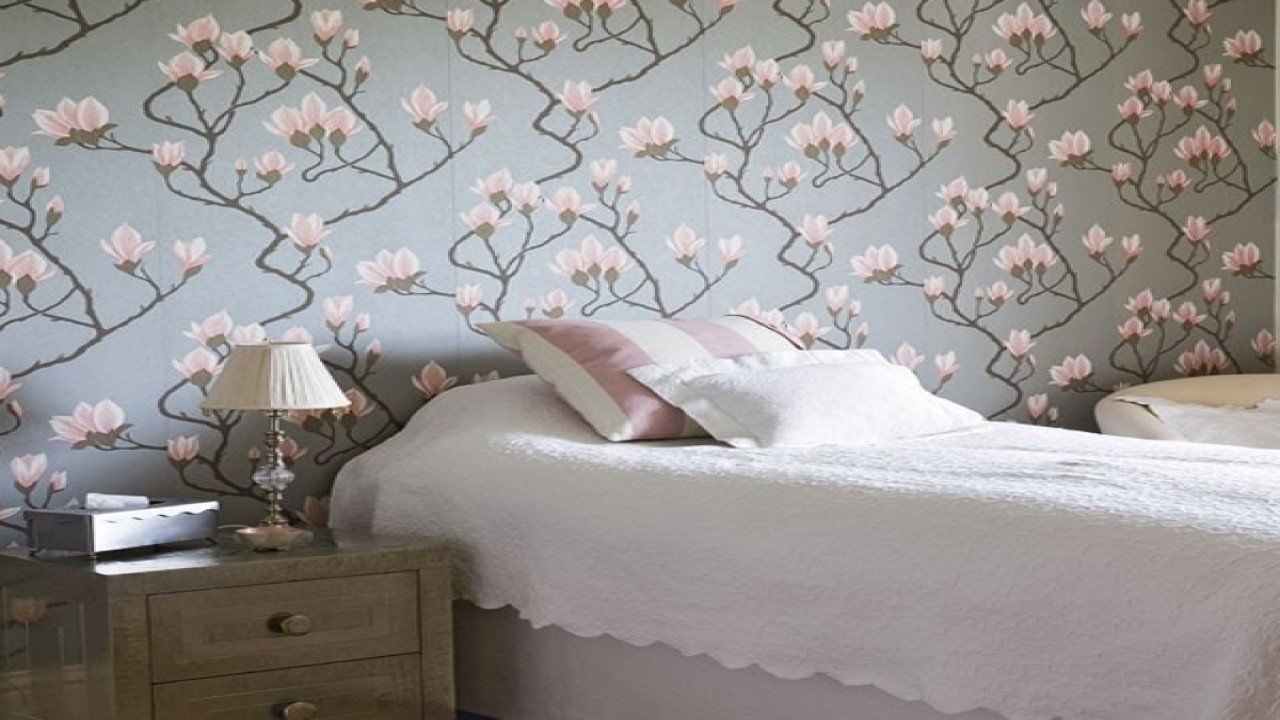 Elegant Floral
Using floral prints on wall or using matching floral theme bedding can introduce a cute subtle peaceful interior look in the house. They never go wrong and act as a soothing interior for the bedroom.
Play With Texture
Use designs like checks and striped patterns in linen to create a perfect classy antique look for the bedroom interior. The cozy word is perfectly defined when you match up your bedroom style with the historic checks in linen.

White Done Right
A sophisticated interior can be designed very well by using white as a base color for the room. They absorb all the negativity in the room and are create a calming atmosphere. Using rug and curtains of pure white or cream color further add to the beauty of the interior.
Exotic Prints
If you dare to brighten your home with animal prints then go for a lot of sensible and toned-down trend. Add very neutral exotic prints with dim colors to make it look beautiful as the prints are themselves very loud when applied on walls.

A Touch of Turquoise
An energetic color will feel right reception in a remarkably awesome bedroom of any trend lover. Use turquoise to color the pillows and cushions making a perfect theme out of it.

Bold & Bright
Use extra loud colors and vibrant prints to mesmerize the bedroom interiors for people who are full of energy by nature. This makes the bedroom a perfect place to enjoy your own company in your place which matches your sparkling personality perfectly.

Red Hot
Keeping the bedroom designed by using lot of red color is also fun. This gives a clean and lively appearance to your place.

Chocolate Brown
Rich cocoa walls can produce a hot comfy and alluring bedroom. Using such colors add grace and style to your interiors.
Follow below links to read more
Few External links if you want to explore more